CNA Classes & Programs in Washington
For those looking to enter into a reliable steady career path, healthcare jobs are frequently in-demand. Certified Nursing Assistants/Aides (CNAs) are a great entry-level option. CNAs help registered and practical nurses with many patient care tasks, including answering call lights, preparing patient rooms, and helping to feed and dress patients. In the state of Washington, CNAs earn a mean salary of $32,130 annually, per the latest data from the U.S. Bureau of Labor Statistics. Many CNAs also go on to eventually become registered nurses or practical nurses, making it a great avenue for those who may want to experience job growth.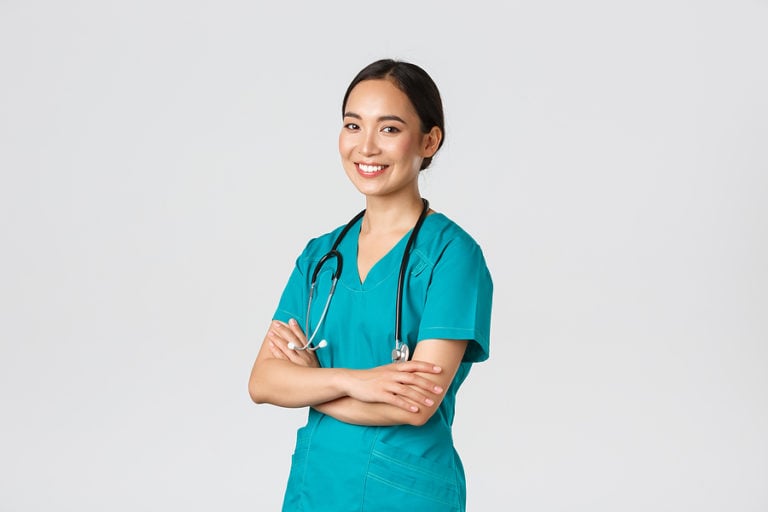 Choosing the Best CNA Programs in Washington
To begin a rewarding career as a CNA, completing a state-approved training program is the first step. These programs are generally cost effective and quick to complete, making them great alternatives to associate's or bachelor's degrees, especially for those who want to begin working as soon as possible. For more information on program enrollment requirements, visit our CNA Training Programs Admissions page. Those researching CNA schools should take the following into account to select the best possible option.
Program Length: Some programs take just 3-4 weeks to complete, while others may take a semester or more. Most programs will also offer part-time or full-time options to accommodate busy students. The curriculum will include a classroom portion as well as labs and other hands-on clinical learning.
Program Cost: Cost is a defining factor for most prospective students. CNA program costs will inevitably fluctuate depending on the school that offers them, so students should research a few to get a true price range. Keep in mind that in addition to tuition, students will also typically need to cover the cost of books, fees, uniforms, and more. The CNA program through Northwest NAC Training, for example, will run students around $970 in tuition, not including approximately $215 in additional expenses.
Board Approved Programs: It is crucial to choose a program that is state-approved, as each state mandates the program guidelines to become a CNA. This will ensure that grads are eligible to take the certification examination and be placed on Washington's CNA registry. To learn more, check out the CNA certification requirements for Washington.
Online/In-Person Options: Some schools may offer online courses as part of the CNA program. This is advantageous for students who have busy schedules or may live in more rural parts of Washington. Any required labs and hands-on clinical experiences, however, will still need to be taken in-person. For those who prefer the interactive environment of classroom learning, traditional campus-based CNA programs are still the norm.
2023 List of CNA Classes in Washington
To get a feel for the CNA curriculum in Washington, see our list of classes and courses available in the state:
Aberdeen, WA
Auburn, WA
Bellevue, WA
Bellingham, WA
Burien, WA
Centralia, WA
Des Moines, WA
Everett, WA
Federal Way, WA
Kennewick, WA
Kirkland, WA
Lakewood, WA
Longview, WA
Lynnwood, WA
Marysville, WA
Moses Lake, WA
Mt Vernon, WA
Napavine, WA
Olympia, WA
Othello, WA
Pasco, WA
Port Angeles, WA
Port Orchard, WA
Renton, WA
Seattle, WA
Shelton, WA
Shoreline, WA
Spokane, WA
Spokane Valley, WA
Tacoma, WA
Tukwila, WA
Vancouver, WA
Walla Walla, WA
Wenatchee, WA
Woodland, WA
Are we missing your school's program or need to update information listed? Please contact us so we can make the necessary changes.