CNA Classes & Programs in West Virginia
Though working as a Certified Nursing Assistant (CNA) may lack glamour, it's a job that comes with a sense of pride and contentment because it helps patients improve their daily lives. In West Virginia, CNAs can earn a steady, comfortable wage of $26,000 annually per the U.S. Bureau of Labor Statistics. Those seeking to become CNAs can complete their training and start their new careers in a matter of months.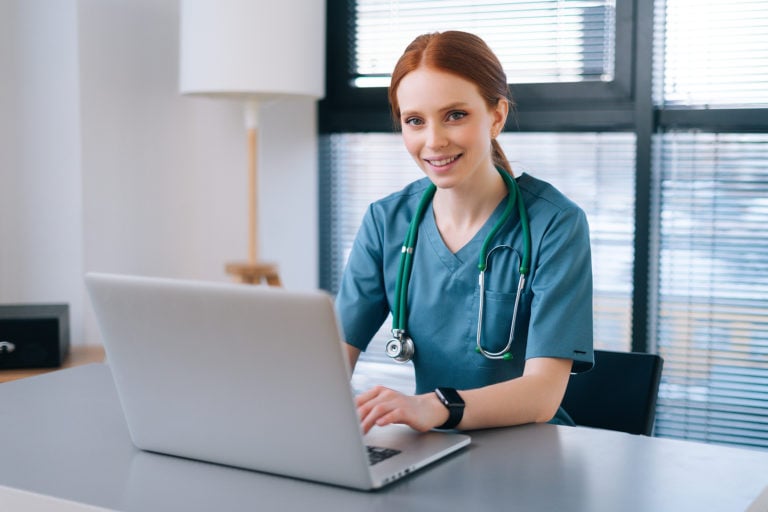 Choosing the Best CNA Programs in West Virginia
Deciding which CNA school to enroll in can feel daunting because there are so many options from which to choose. While tuition costs should weigh into a candidate's consideration, so should other factors such as instructional rigor, classroom size, and reputation of the facility. Serious CNA students should only consider schools with a licensed program. For admission details, read our CNA Training Programs Admissions page.
Program Length: In West Virginia and across the nation, there's a big demand for CNAs to help provide allied health services to aging populations. Fortunately, career schools and community colleges have answered the call and are offering CNA programs that can be completed in four to eight weeks.
Program Cost: Those training to become CNAs can complete their schooling for free or next to nothing at many allied health institutions. That's because many nursing homes will cover the cost of training provided the graduate commits to working there for a certain period of time. Otherwise, CNA students normally pay less than $1,000 to complete their training.
Board Approved Programs: In West Virginia, the Office of Health Facility Licensure and Certification oversees CNA and other nursing programs. To work as a Certified Nursing Assistant, you need to attend a board-approved school as well as complete required exams. For more information, check out the CNA certification requirements for West Virginia.
Online/In-Person Options: Certified Nursing Assistants spend more time face to face with patients than any other healthcare professional in most cases. Because so much of their work is hands-on, it is paramount that CNA students complete their studies in a physical classroom and clinical setting. Online training for CNAs in West Virginia is very limited.
2023 List of CNA Classes in West Virginia
To get a feel for the CNA curriculum in West Virginia, see our list of classes and courses available in the state:
Beckley, WV
Charleston, WV
Clarksburg, WV
Foster, WV
Martinsburg, WV
Montgomery, WV
Moorefield, WV
Princeton, WV
South Charleston, WV
Thomas, WV
Are we missing your school's program or need to update information listed? Please contact us so we can make the necessary changes.