CNA Classes & Programs in Wyoming
Helping others help themselves is at the heart of what nurses do. For those individuals looking to launch healthcare careers, it is affordable and within-reach to become a Certified Nursing Assistant (CNA) in Wyoming. The yearly salary of CNAs in the state is $30,000 according to the U.S. Bureau of Labor Statistics, a government agency that reports average salaries of standard professions.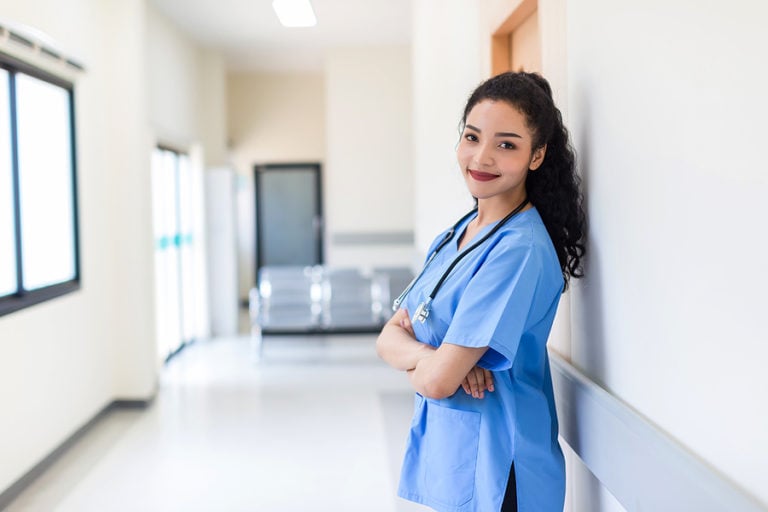 Choosing the Best CNA Programs in Wyoming
Individuals who wish to work in the growing field of healthcare as a Certified Nursing Assistant can start their career paths usually in a matter of weeks or months. CNA programs are offered at community colleges, board education co-ops and rural county higher education centers. Reviewing a school's test pass rates is a smart way to determine the quality of its education program. Admissions to most CNA programs is straight forward but you can obtain details at our CNA Training Programs Admissions page.
Program Length: CNA programs are offered at a range of institutes, and the program length of each varies. Offerings at county higher education centers, which offer a blend of high school and community college courses, tend to take longer than offerings at career institutes. Programs take approximately 4 to 8 weeks to complete, plus testing time.
Program Cost: Most individuals will find that training to become a CNA is a low-cost option considering there are numerous employment opportunities available in this healthcare area. Though each educational institute prices their programs differently, most cost $500 -$1,000. Books and testing fees may be extra.
Board Approved Programs: To work as a CNA, it is essential that the individual complete their coursework at an educational institute that is approved by the Wyoming Board of Nursing. Upon completing their training, individuals must complete two exams, the National Nurse Aide Assessment Program (NNAAP) via the American Red Cross and the nursing assistant competency examination. To learn more, check out the CNA certification requirements for Wyoming.
Online/In-Person Options: The state of Wyoming is perhaps one of the most rural in the nation. To accommodate residents who live in remote locations, some Certified Nursing Assistant training programs offer online instruction for the theoretical coursework. Clinical or practicum work, however, must be completed at an onsite facility or the student will not be able to successfully complete the program.
2023 List of CNA Classes in Wyoming
To get a feel for the CNA curriculum in Wyoming, see our list of classes and courses available in the state:
Afton, WY
Casper, WY
Cheyenne, WY
Cody, WY
Douglas, WY
Evanston, WY
Mountain View, WY
Newcastle, WY
Powell, WY
Rawlins, WY
Riverton, WY
Rock Springs, WY
Sheridan, WY
Sundance, WY
Torrington, WY
Are we missing your school's program or need to update information listed? Please contact us so we can make the necessary changes.