Best Clinical Nurse Leader (CNL) Programs – 2023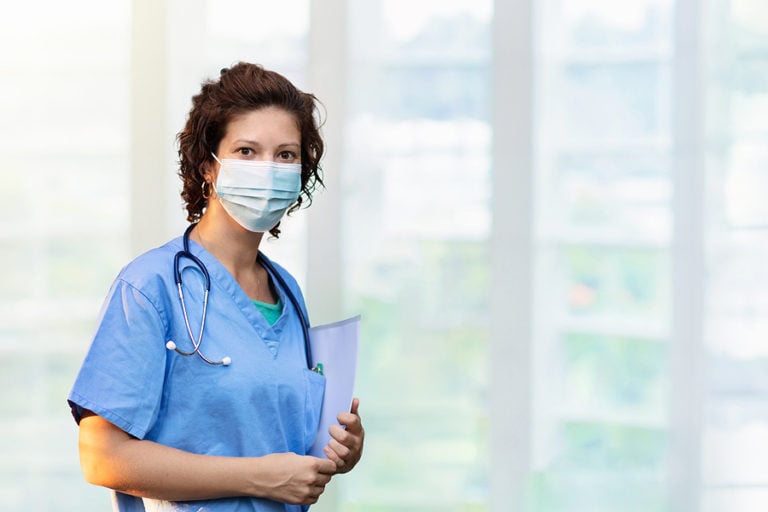 Nurses looking to enter advanced practice and interested in a leadership role need look no further than a clinical nurse leader. This type of specialty nurse has vast knowledge in general medicine and acts as a valuable resource to an interdisciplinary team. Those who want to improve patient outcomes and lead a diverse nursing staff will be well-suited for the clinical nurse leader specialty. Luckily, this new yet growing area of nursing can be accessed via programs across the country.
2023 - Best Clinical Nurse Leader (CNL) Programs
Clinical Nurse Leaders are crucial healthcare team members, overseeing processes to improve patient outcomes. For advanced registered nurses, the CNL role is something to aspire to if you feel the call to impact quality of care through assessment, management, and leadership. Enrolling in the right MSN or DNP-level CNL program is an important part of the journey. That's why we've ranked the top online/hybrid graduate-level CNL programs, to help prospective students make the most informed choice for their future.
For more on our top nursing school rankings, visit our Methodology Page (https://www.registerednursing.org/rankings-methodology/)
Day-to-day nurses can step into leadership roles when they choose to become Clinical Nurse Leaders at Sacred Heart University. Through this mostly online MSN program, students can lead nursing teams in delivering evidence-based care to improve patient outcomes.
MSN Programs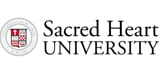 Students complete their clinicals near home locations.

Specific skills are gained to obtain CNL certification.

A private, Catholic university in Connecticut.
University of Massachusetts Amherst
Deliver care to patients from youth to the elderly with an online MSN / Clinical Nurse Leader at the University of Massachusetts Amherst. With an emphasis on leading nursing and interdisciplinary teams and influencing healthcare policy, this program is for nurses seeking career advancement.
MSN Programs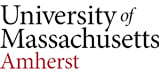 A leadership and nursing care focus.

Students prepare for CNL certification in the program.

A public land-grant research university.
Morningside College, located in Sioux City, Iowa, has in its offerings an MSN / Clinical Nurse Leader track that prepares students for many advanced nursing positions. Select courses include Management of Care in the Healthcare Environment, Healthcare Policy, and several practicums.
MSN ProgramsGraduate Certificate Programs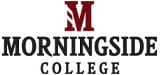 Full and part-time study plans are available.

Some in-person labs and clinicals are needed.

A private university associated with the United Methodist Church.
Choosing a Clinical Nurse Leader (CNL) Program
Deciding on a clinical nurse leader (CNL) program may seem daunting, but remembering to check schools and programs for the following attributes is a great way to ensure success:
Accreditation
A good clinical nurse leader program will be accredited by local, regional, and/or national accrediting organizations to ensure quality. A few to look for include the Commission on Collegiate Nursing Education (CCNE) and the Accreditation Commission for Education in Nursing (ACEN).
Program Cost
Most clinical nurse leader programs list tuition costs by credit. Students can expect to find tuition costs that range from around $600 to well over $1,000 per credit for both master's and doctoral-level degrees. Since doctoral, or DNP, programs require more credits, these programs tend to be more expensive than a Master of Science in Nursing (MSN). Students must also cover the cost of additional fees, textbooks, course materials, and more.
Program Length
Most MSN-level clinical nurse leader programs require around 35 credits, which can typically be completed via part-time or full-time study. Once a student receives their MSN, they can continue to a DNP, which can take another 40 or so credits, depending on the school and program.
Internship/Externship Opportunities
To gain experience, residency programs and other hands-on training can be a valuable part of the clinical nurse leader's preparation. Most schools can help match students with clinical internships and externships, or students can seek them out on their own.
Online/Campus Options
To meet the demands of busy students, many programs offer both online and campus-based clinical nurse leader programs. Some schools will even offer a "hybrid" program, allowing students to take many courses online but also offering classroom-based lectures and labs.
Clinical Nurse Leader Degree Levels Offered
Most CNLs receive their Master's of Science in Nursing (MSN). Upon becoming a clinical nurse leader, some nurses choose to go back to school to complete a Doctor of Nursing Practice (DNP) degree. A bachelor's degree and experience as a professional nurse are usually required in either case.
MSN Programs
The most common choice for a clinical nurse leader, MSN-level programs in the specialty prepares RNs to become advanced-practice generalists, taking courses in pharmacology, pathophysiology, clinical outcomes management, and more. The program also typically requires approximately 400 clinical hours. As an example, LaSalle University in Philadelphia offers a CCNE-accredited MSN Clinical Nurse Leader program.
DNP Programs
While specific clinical nurse leader DNP programs are hard to find, some schools offer bridge programs for MSN-educated clinical nurse leaders to earn a doctoral degree in a related field. For example, the University of South Alabama offers an MSN to DNP Clinical Nurse Leader Bridge to Executive Nursing Administration, designed specifically for CNLs to earn a DNP in executive nursing administration so that they can further their practice.
Learn about post-master's nurse leadership certificate programs.
Online Clinical Nurse Leader Programs
With technology playing a bigger role in higher education these days, it's no surprise that online clinical nurse leader programs are rising in popularity. Nurses who want to enter advanced practice are typically busy and may have work or family obligations that make completing a traditional classroom program impossible. Luckily, there are a variety of reputable online options available.
Advantages of Online Programs
Many students enjoy the convenience and flexibility that online programs afford, as they can move through the coursework on their own time and at their own pace. Others are grateful for the ability to complete their degree in large part at home, making it ideal for those who may live far away from a university. Unlike campus-based students, online students don't have to factor in the cost of transportation, gas, parking, and other commuting expenses.
Program Accreditation
Like campus-based programs, online clinical nurse leader programs can (and should be) properly accredited. A good online program will typically be CCNE or ACEN accredited.
Costs and Length
Online clinical nurse leader programs require the same amount of credits as classroom programs at around 35 credits, but students usually have the option of moving through the coursework at their own speed, making the total length a variable factor. Tuition for online clinical nurse leader programs is also similar to campus-based programs and can vary widely depending on the student's school of choice. UMass Amherst, for example, charges $750 per credit for their online MSN Clinical Nurse Leader program.
What Are the Admissions and Certification Requirements?
Admissions requirements for most CNL programs include:
BSN from an accredited school
Minimum GPA of 3.0
Transcripts from all colleges/universities attended
CV or resume
Two professional letters of reference
Personal essay
Copy of current U.S. RN license
Certification as a clinical nurse leader can be obtained through the Association of American Colleges of Nursing (AACN) and has the following requirements:
Must be licensed as a registered nurse
Must have graduated from a Master's or post-master's CNL program
Certification is awarded upon successful completion of the CNL examination. Students in their last term of a CNL education program are eligible to sit for the exam.
List of Clinical Nurse Leader Programs
Clinical nurse leader programs can be found from coast to coast; check out our list to find the right program for you.
Jump to Your State Listings
Alabama
Arizona
Arkansas
California
Colorado
Connecticut
Florida
Georgia
Illinois
Indiana
Iowa
Kentucky
Louisiana
Maryland
Massachusetts
Michigan
Missouri
Montana
Nebraska
Nevada
New Hampshire
New Jersey
North Carolina
Ohio
Oklahoma
Pennsylvania
South Carolina
South Dakota
Texas
Vermont
Virginia
Washington, DC
Wisconsin
Are we missing your school's program or need to update information listed? Please contact us so we can make the necessary changes.