Dual DNP/Ph.D. Nursing Programs
When choosing to pursue a doctorate nursing degree, there are two distinctive tracks that nurses can take. A doctorate degree is the highest level of education for a given profession. Most doctorate programs accept MSN-prepared nurses and some have curriculum for BSN-prepared nurses that take additional time to complete. A nurse may choose the path of Doctor of Nursing Practice (DNP) or Doctor of Philosophy (Ph.D.), and in some cases, a nurse may opt to complete both in a dual program.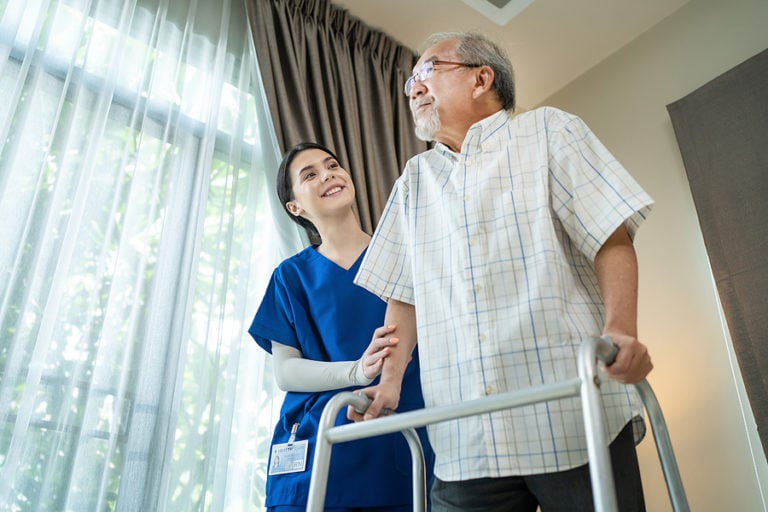 The Doctor of Nursing Practice program focuses on providing and implementing nursing care at the highest level of clinical practice. These programs include extensive clinical hours, as a DNP uses the most current research to improve patient outcomes in their practice. DNP-prepared nurses often work in nurse administration, management, or hold other leadership roles in a variety of medical settings.
A Doctor of Philosophy in Nursing focuses on conducting research to advance the practice of nursing. Ph.D. programs include very little clinical hours, as the majority of time and attention is devoted to research and writing/publishing. With this degree, a nurse can teach at a university, conduct research, evaluate programs, write books, lead healthcare organizations, and more.
A select few dual degree programs exist for those nurses brave enough to complete a DNP and Ph.D., such as the one offered through Johns Hopkins School of Nursing. These programs are designed for nurses looking to combine research and clinical practice with leadership skills. Dual DNP/Ph.D. programs are very new in the world of nursing education, with some of the earliest programs launching in just 2016. For a full-time student, the average program length is 5 years, which means that little is known about program outcomes, as the earliest enrolled students have not graduated just yet. In general, job prospects are very good for RNs with doctorate degrees. With both degrees, a graduate can work in either role, giving them an unprecedented amount of versatility in their future careers.
List of Dual DNP/Ph.D. Nursing Programs
Are we missing your school's program or need to update information listed? Please contact us so we can make the necessary changes.
Other Dual Degree Nursing Programs