MSN Degree Programs in Colorado
The Midwest state of Colorado is a great place to train and work as a nurse – a range of roles are required across the state. The state has a number of nursing colleges and universities to help you advance your existing career into almost any niche. The most popular graduate program is a Master of Science in Nursing (MSN). The MSN offers you a great way to explore your choices, expand your skills and find a niche for the next career step.
Colorado-based schools offer a range of ways to gain a master's in nursing. Whether you want to work fully online or on campus, regular pace or accelerated, and RN-MSN and BSN-MSN.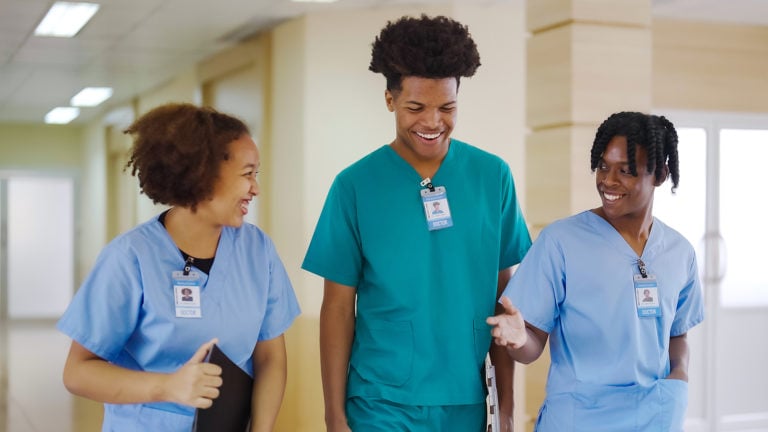 RN to MSN and BSN to MSN Programs
A Master of Science in Nursing in Colorado has two routes depending on how you came into nursing. The first is for those with an Associate Degree in Nursing (ADN) who work as RNs. The second is for BSN graduates. The latter is less involved and shorter because such students have a better grounding in nursing theory and practice. The former will require more education and more time. Both offer fully online and fully offline, while some offer hybrids that mix the best of both worlds.
Typical Program Length
12-14 months full-time, four semesters for BSN to MSN
24-30 months full-time, six semesters RN/ADN to MSN
Typical Admission Requirements
RN license – in date and with a good practice record
The relevant qualification (ADN or BSN) and accredited
3.0 GPA on the 4.00 scale
A resume with your details of clinical experience. Alternatively, three recommendation letters from relevant people
Accredited and current CPR (do not have to be a CPR practitioner)
Complete all prerequisite courses
2023 List of MSN Programs in Colorado
If traditional classes are not for you, then you should check out the several programs for RN to MSN transitions throughout Colorado. There is a mix of both online studies and traditional in class courses that can be combined to help make the decision to earn your degree easier. MSN degrees are well worth the effort in balancing work and school because they offer nurses the opportunity to become more diversified. You could find yourself working in the private healthcare sector, education, advocacy, and more.
MSN Programs By City:
Aurora, CO
Colorado Springs, CO
Denver, CO
Grand Junction, CO
Greeley, CO
Pueblo, CO
Are we missing your school's program or need to update information listed? Please contact us so we can make the necessary changes.