MSN Degree Programs in Delaware
The small mid-Atlantic state of Delaware is the sixth densest by population. That means nurses are not short of career opportunities or choices to expand their careers with higher qualifications such as Master of Science in Nursing (MSN). Such graduate study programs make more career pathways available in management, medical niches, and specializations, whichever path is relevant to you – ADN/RN or BSN to MSN.
Delaware nursing schools and universities provide remote learning and traditional campus study. Increasingly, some are offering blended/hybrid learning where some elements are online.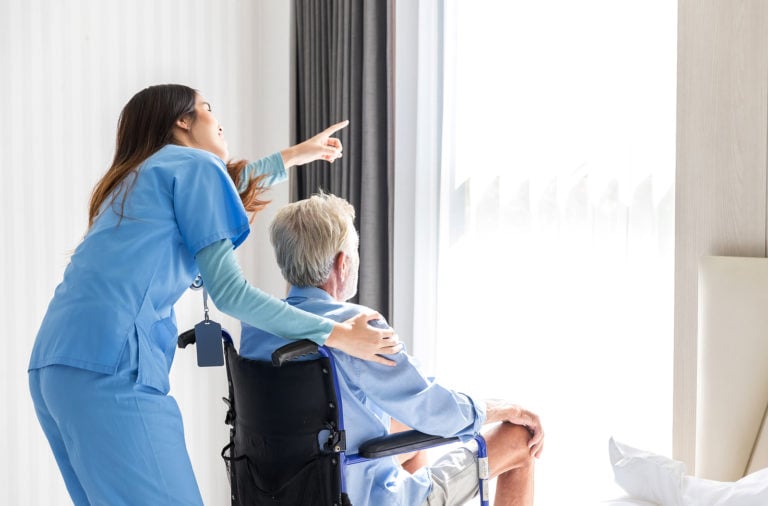 RN to MSN and BSN to MSN Programs
Are you considering an MSN in nursing? Which path you can take depends on your background. If you have a BSN in nursing, you can take a straight study program. If the Associate's Degree path is how you came to nursing and work as an RN, then you will need a specific RN to MSN program. The latter is more intense, may take longer, and have elements you would not have studied with your ADN (but would have been included in a BSN). In both cases, you will graduate with a full master's degree and be able to work in any role (assuming you have the correct licensing, experience, and academic background).
Typical Program Length
From 12-15 months full-time over four semesters
From 24-30 months part-time over six semesters
Typical Admission Requirements
An RN license, current, and in good standing
As above, a BSN or ADN (accredited)
Minimum GPA of 3.0 on the 4.0 scale. Some higher-quality establishments may require a higher entry score
Your resume must include details of your nursing background
Alternatively, up to three letters of recommendation
Current CPR certification
Pass any and all prerequisite courses. Minimum grades apply (see each website for details)
2023 List of MSN Programs in Delaware
Earning an annual income of more than $90,000 sounds appealing to most people; if you are a nurse with an MSN degree, working in Delaware, you could be one of those people. RN to MSN bridge programs not only offer nurses the opportunity to earn more annual income, it also offers the ability to move toward specialties, such as private health care, oncology, emergency medicine and other pathways. Delaware has a few different colleges that offer RN to MSN degree programs, these programs are offered as in the classroom or online options, making earning your degree manageable.
MSN Programs By City:
Dover, DE
120 North State Street
Dover
,
DE
19901
(302) 736-2300
Newark, DE
Are we missing your school's program or need to update information listed? Please contact us so we can make the necessary changes.