MSN Degree Programs in Georgia
Georgia has plentiful opportunities to work in the healthcare sector with roles across the board in nursing. Registered nurses in the state who are seeking further study and career opportunities should consider a graduate program, the most common being a Master's of Science in Nursing (MSN). Such post-graduate degrees are typically for current Registered Nurses to grow their career to a place where they want to be.
Universities in Georgia offer several paths to acquire an MSN – including both direct entry programs and accelerated RN to MSN and BSN to MSN.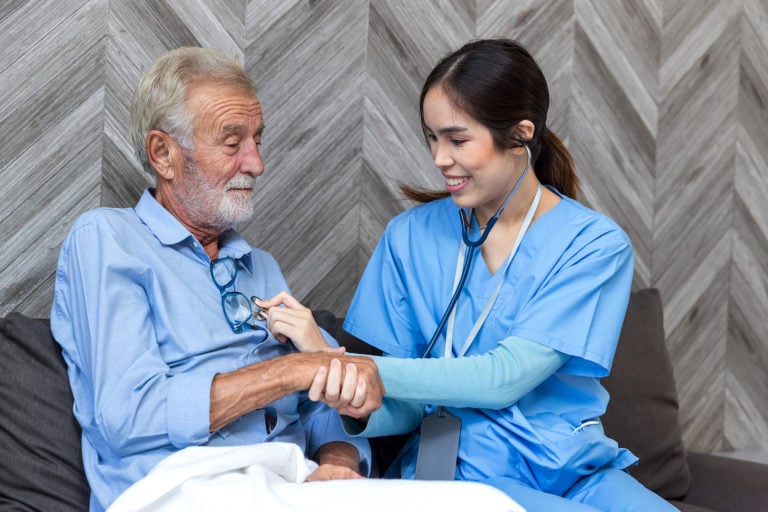 RN to MSN and BSN to MSN Programs
Most Registered Nurses have an ADN (Associate Degree in Nursing). Their typical route to a Master of Science in Nursing is the RN to MSN type graduate degree. Other nursing graduates have a Bachelor of Science in Nursing. Due to these different pathways, you should be aware that there are two different types of graduate programs. They have similar curriculums but the RN to MSN type is more involved due to the steeper route to acquiring the degree – your AND would have covered less material. Both types are available as traditional full-time and part-time on campus, and fully online. Some may offer hybrids too which mix elements of both.
Typical Program Length
Six semesters at a full-time pace for the RN to MSN
Four semesters at a full-time pace for the BSN to MSN
Typical Admission Requirements
Valid Registered Nursing license
An accredited ADN or BSN
Minimum GPA of 3.0 on the 4.0 scale though some may be higher
Three letters of recommendation
Alternatively, a resume detailing clinical experience
Valid CPR certification
Complete all prerequisite courses to minimum pass grade
2023 List of MSN Programs in Georgia
RN to MSN programs are offered all over the state in a number of colleges, all offering the program with different methods available. Some programs are of a blended online/in-class option, while others are offering online-only options, earning your degree can be worked into your already busy schedule without having to quit work.
MSN Programs By City:
Americus, GA
Atlanta, GA
Augusta, GA
Columbus, GA
Dahlonega, GA
Kennesaw, GA
Macon, GA
Milledgeville, GA
Milledgeville,, GA
Savannah, GA
Are we missing your school's program or need to update information listed? Please contact us so we can make the necessary changes.