Nursing Programs in Atlanta, GA
Recognized as a business and cultural hub of the southeast, Atlanta, Georgia is a destination for travelers and business professionals alike. Despite its rich heritage and diversity, the city is suffering from an acute nursing shortage according to Georgia Health News. Area colleges are in a rush to address the problem and are offering a slew of accessible, accredited nursing programs to transition nursing students to becoming working RNs. Registered Nurses (RNs) can earn a competitive salary and will find work in a number of healthcare settings from hospitals and medical centers to nursing homes and physicians' offices.
To get started in nursing or to advance your nursing career, check out our accredited program listings sections below: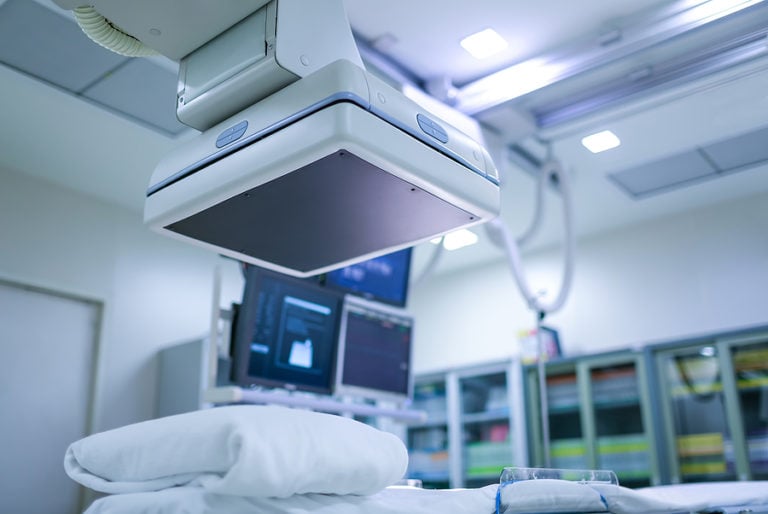 Entry-Level ADN, BSN & MSN Programs in Atlanta, GA
Nursing is a vocation of the hands, heart, and head. For those who want to enter nursing with either a four- or two-year degree, Atlanta, Georgia is home to several admissions-friendly colleges. Many also offer bridge programs for those transitioning from a related LPN role.

LPN to RN Programs
LPNs have excellent people skills showing kindness and compassion to all the patients they interact with. Licensed Practical Nurses with an active license can do more to affect healthcare outcomes by passing their NCLEX and becoming an RN. Fully accredited, Chattahoochee Technical College outside of Atlanta, Georgia offers an LPN to RN bridge program that focuses on critical thinking and decision making as they pertain to the clinical nursing environment. Some courses can be completed both on-campus and online.
ADN Programs
Registered Nurses commonly begin their careers by earning an Associate Degree in Nursing at a junior or technical college. Such community college programs tend to be convenient and affordable so they are within reach of most ADN applicants.  With a generalist focus that spans the humanities, hard sciences, and nursing, the ADN program at Atlanta Technical College readies students to treat patients across the beginning of life to the end-of-life spectrum. Program graduates are ready to sit for the NCLEX and become RNs.
Direct-Entry BSN Programs
Due to a large number of RN openings at hospitals, medical centers, and physicians' offices, Atlanta colleges are offering a variety of bachelor-level nursing programs including traditional and accelerated ones. Many BSN programs have online components and are offered evenings and weekends for busy working nurses. Erudite Nursing Institute offers a Bachelor of Science in Nursing that gives students a well-rounded education in nursing. It focuses not just on the clinical experience but also on general skills such as inquiry and analysis, cultural and socio-economic considerations, ethics, and medical technology.
Find out more about Georgia Accelerated BSN Programs
Direct-Entry MSN Programs
For those who know they want to enter more advanced practice, accelerated MSN programs are a rare but worthwhile pathway. While a student does not need an RN degree to enter this program, they usually must hold a bachelor's degree in a non-nursing subject in order to be eligible. Emory University offers an Accelerated BSN + MSN program that allows students to earn a BSN in just 15 months and then immediately begin the MSN curriculum.
Find out more about Georgia Accelerated MSN Programs
Atlanta RN Program NCLEX-RN Pass Rates
Top Ranked Accredited Nursing Programs in Atlanta
Listed below are the top nursing schools in Atlanta based on our RegisteredNursing.org RN program rankings for Georgia out of 51 other accredited programs offered in the state:
Chattahoochee Technical College - #1
Emory University - #14
Georgia Gwinnett College - #12
Gwinnett Technical College - #7
Kennesaw State University - #3
RN to BSN/MSN Programs in Atlanta, GA
If you want to work as a nurse in the most sought-after medical facilities in Atlanta, you will have a better chance of attaining your goal with a bachelor's or master's degree. Universities offer RN to BSN/MSN bridge programs in an augmented format so RNs with an associate degree can get their BSN or MSN in less time.
RN to BSN Programs
Increase your earning power when you complete your Bachelor of Science in Nursing from Atlanta, Georgia colleges. Though not required, many choice employers prefer contracting with BSN-level nurses. BSNs are required if you are an RN who wishes to advance your career and take on greater patient care responsibilities. Clayton State University outside of Atlanta offers an online bridge program with live, real-time classes so you can enjoy the conveniences of studying at home and the benefits of a classroom experience.
Find out more about Georgia RN to BSN Programs
RN to MSN Programs
Dedication early on in your career can pay off exponentially both in earnings and job responsibilities. RNs who commit early on to a bridge RN to MSN program can earn that degree in less time – and leave college with less debt. Georgia State University offers an RN to MSN program where students can choose from several concentrations, including Family Nurse Practitioner, Psych-Mental Health Nurse Practitioner, and more.
Find out more about Georgia RN to MSN Programs
APRN & Nurse Practitioner Programs in Atlanta, GA
Nurses with advanced degrees and certificates are having a huge impact on patient care and health outcomes. Advanced Practice Registered Nurses (APRNs) in Atlanta learn about better ways to address patients' concerns and how they can be more effective in their roles. Many of these programs are offered in a blend of online and on-ground formats for added convenience.
MSN Programs
When the pressure is on, do you have a knack for remaining calm and leading others? If you see yourself in a management position, earning a Master of Science in Nursing (MSN) from an Atlanta university may help you in your quest to become a lead nurse. Georgia State University prepares students for leadership positions by training them to become clinical care experts. Students can specialize as Nurse Practitioners in several different areas, including family, pediatric, gerontology, and mental health where they will go on to become leaders in those areas.
Find out more about Georgia Nurse Practitioner Programs.
Post-Master's Certificate Programs
By earning a specialized certificate from an Atlanta, GA university, nurses can spend their workdays performing work they are most excited about. Certified advance practice nurses can earn a laudable salary and have a meaningful impact on patient care. Most post-grad certificates have their own independent examinations. Emory University offers an Adult/Gerontology Acute Care program for Advanced Practice Registered Nurses. Students learn how to care for and treat acutely and chronically ill adults. It prepares students to become board certified for the AGACNP.
Find out more about Georgia Post-Master's Certificate Programs.
DNP & Ph.D. Programs
As a result of online instruction and synchronous and asynchronous learning, more registered nurses in Atlanta are able to reach the peak of their profession by completing a terminal degree. A doctorate degree in nursing enables nurses to enter academia or affect healthcare outcomes at the broadest levels. Georgia Baptist College of Nursing within Mercer University offers several Doctor of Nursing Practice (DNP) programs including a general, Acute Care Nurse Practitioner, and Family Nurse Practitioner path.
Find out more about Georgia DNP Programs.