MSN Degree Programs in Hawaii
The Pacific state of Hawaii is a great place to work for nurses of all levels. Registered nurses there also have opportunities to advance in their careers and to work in a specialist area. One of the best ways to do that is through a Master of Science in Nursing (MSN). This graduate degree program opens many doors, permitting current RNs to branch out.
There are several ways to acquire MSN in Hawaii – whether you're approaching from the practicing RN route or you're a BSN graduate.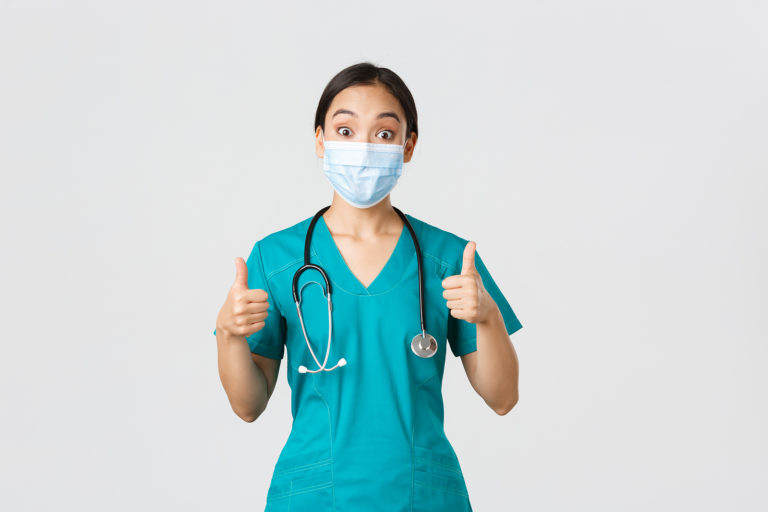 RN to MSN and BSN to MSN Programs
One route for Registered Nurses to study an MSN is after completing an ADN and working as an RN for some time. Such people who wish to study an MSN must choose a master's that specifies this type of program. If you have a BSN, you should seek out a program that specifies it is suitable for this type of qualification. Either type may be remote (online learning), on campus, or hybrid. Both types will have similar curriculums but the ADN/RN to MSN will have more content as you will require bringing up to speed on a number of elements.
Typical Program Length
Full-time study for RN to MSN is usually over six semesters
Full-time study for BSN to MSN is usually over four semesters
Typical Admission Requirements
Valid license to practice as a registered nurse
A regionally accredited ADN or BSN
Minimum GPA requirement is typically 3.0 across all work
Three recommendation letters or resume listing your clinical experiences
CPR certification
Complete prerequisite courses to minimum required grade (usually a C)
Accelerated & Master's Entry Nursing Programs
Masters Entry Nursing Programs (MENPs) also known as Graduate Entry Programs in Nursing (GEPNs) or Accelerated MSNs, are for those who have bachelor's degrees which are not in nursing. They are accelerated, designed to refresh your studies and train you to become a Registered Nurse. In Hawaii, the University of Hawaii at Manoa offers this type of program. After, you will be eligible to work as a Registered Nurse in any chosen niche that you desire, especially leadership.
Typical Program Length
University of Hawaii Graduate Entry Program in Nursing takes one year to complete ahead of licensing.
Typical Admissions Requirements:
An accredited baccalaureate degree

Attend a personal interview
GPA of 3.0 on a 4.0 scale
 Complete a mandatory essay question of 500 words
Pass all six prerequisite courses within seven years of enrollment with a B- or better
Non-English first language speaker? You will need to pass TOEFL: a minimum score of 600 (paper) or 100 (internet) with subtest scores of 25 for listening, 25 for spoken. Alternatively, IELTS minimum score of 7.00.
2023 List of MSN Programs in Hawaii
Although there are not as many options for RN to MSN programs within Hawaii, there are a couple of colleges that provide full and part-time studies, meaning there can be some flexibility in how you earn your degree. Nurses moving from RN to MSN have the opportunity to specialize in such fields as private practice, urgent care, community health clinics, and more.
MSN Programs By City:
Honolulu, HI
1 Aloha Tower Drive
Honolulu
,
HI
96813
(180) 854-4020 x0
Are we missing your school's program or need to update information listed? Please contact us so we can make the necessary changes.