Nursing Programs in Honolulu, HI
Nursing as a profession is expected to grow rapidly over the next several years, making this an attractive career path for those passionate about caring for others. According to the U.S. Bureau of Labor Statistics, employment of registered nurses is projected to grow 15 percent between 2016 and 2026, which is much faster than the average growth rate for all occupations. For nurses in the Honolulu area, there are many training programs to get you started on a path to a rewarding career in nursing.
To get started in nursing or to advance your nursing career, check out our accredited program listings sections below: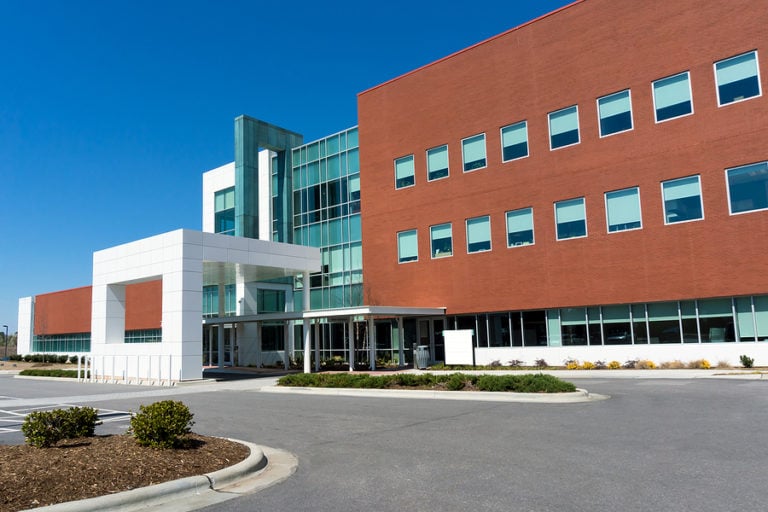 Entry-Level ADN & BSN Programs in Honolulu, HI
The first step in a career as a registered nurse is a training program that will prepare you for the NCLEX licensing exam. For those new to the nursing profession, there are Associate's Degree in Nursing (ADN) programs and Bachelor of Science in Nursing (BSN) programs to choose from, as well as LPN to RN programs that are aimed at practical nurses who want to make the transition to registered nurses.
LPN to RN Programs
Many practical nurses decide to pursue a career as a registered nurse in order to have more job opportunities and higher earning potential. For these nurses, specialized LPN to RN bridge programs provide a pathway to either an ADN or BSN and prepare students to pass the NCLEX and begin working as an RN. For example, Hawaii Pacific University offers an LPN to BSN in which students complete 120 credit hours including 60 credit hours of nursing curriculum.
ADN Programs
ADN programs, like the one offered at Kapiolani Community College, prepare students to take the NCLEX exam and for their first jobs as registered nurses.  Coursework includes human anatomy and physiology, pharmacology, health promotion across the lifespan, pathophysiology, and professionalism in nursing.
Direct-Entry BSN Programs
Usually four-year programs that include more in-depth coursework in nursing as well as general education courses, BSN programs are becoming increasingly popular entry points to nursing. Hawaii Pacific University offers a BSN program that teaches nursing through challenging coursework, clinical placement in healthcare facilities throughout Oahu and practice hours in the on-campus Experiential Learning Center.
Honolulu RN Program NCLEX-RN Pass Rates
Top Ranked Accredited Nursing Programs in Honolulu
Listed below are the top nursing schools in Honolulu based on our RegisteredNursing.org RN program rankings for Hawaii out of 8 other accredited programs offered in the state:
Kapi'olani Community College - #1
University of Hawai'i at Mānoa - #2
RN to BSN/MSN Programs in Honolulu, HI
Nurses who hold a bachelor's degree or higher tend to make more money than registered nurses who hold an ADN. Not only do BSN-educated nurses make more money, they have a wider range of job opportunities available to them, and can also pursue the graduate-level study of nursing. Because of these factors and others, many nurses are considering going back to school to earn their BSN or MSN.
RN to BSN Programs
RN to BSN programs provide an accelerated pathway to a BSN degree for experienced nurses who hold a valid RN license. The University of Hawaii at Manoa offers an accelerated part-time program that allows nurses with two or more years of professional working experience to finish their bachelor's degree in 15 to 23 months.
Learn more about Hawaii RN to BSN Programs
RN to MSN Programs
There are also some schools that offer RN to MSN programs that help ADN-educated nurses go straight from an associate's degree to master's-level nursing study. Hawaii Pacific University offers an RN to MSN program with a Family Nurse Practitioner qualification that prepares nurses for certification as FNPs in only one additional year of study.
Learn more about Hawaii RN to MSN Programs
APRN & Nurse Practitioner Programs in Honolulu, HI
Currently, demand for experienced nurses with a Master of Science in Nursing (MSN) or Doctor of Nursing Practice (DNP) degree exceeds the number of nurses with these qualifications. If you are interested in furthering your career by moving into a leadership role, becoming a nurse practitioner or becoming a nurse educator or administrator, an advanced practice nursing degree program is right for you. Options for these programs in Honolulu include traditional MSN programs, post-graduate certificate programs, DNP and Doctor of Philosophy (Ph.D.) programs.
MSN Programs
MSN programs prepare nurses for many different careers in advanced practice nursing, including as nurse practitioners, nurse educators, and administrators among many others. Program length can vary depending on the program selected and whether a student takes classes full- or part-time. One example of an MSN program in Honolulu is the MSN program at Hawaii Pacific University, which trains students to become adult-gerontology acute care nurse practitioners or family nurse practitioners.
Learn more about Hawaii Nurse Practitioner Programs.
Post-Master's Certificate Programs
Post-graduate certificate programs allow nurses to learn a new area of advanced practice nursing without repeating past master's-level coursework. For example, Hawaii Pacific University offers the major courses for each of its MSN programs as graduate certificate programs.
Learn more about Hawaii Post-Master's Certificate Programs.
DNP & Ph.D. Programs
For nurses who are interested in careers in research, independent practice as nurse practitioners or to take on the highest levels of nursing leadership, a doctoral program may be a good step. In Honolulu, there are DNP programs that train nurses for the highest level of clinical practice, and Ph.D. programs that prepare students for careers in cutting-edge nursing research. The University of Hawaii at Manoa offers multiple DNP and Ph.D. options for advanced-practice nurses.
Learn more about Hawaii DNP Programs.