MSN Degree Programs in Kansas
Kansas-based nurses have many career options in the midwestern state. There are also opportunities for Registered Nurses and nursing graduates to take their studies further with a relevant Master of Science in Nursing (MSN). This type of graduate degree program will open more career doors, allow you to access higher responsibility jobs, or otherwise provide you with the tools to advance.
There are multiple ways to earn an MSN in nursing throughout Kansas. The state's educational establishments have accelerated, direct-entry, and RN/BSN to MSN routes too.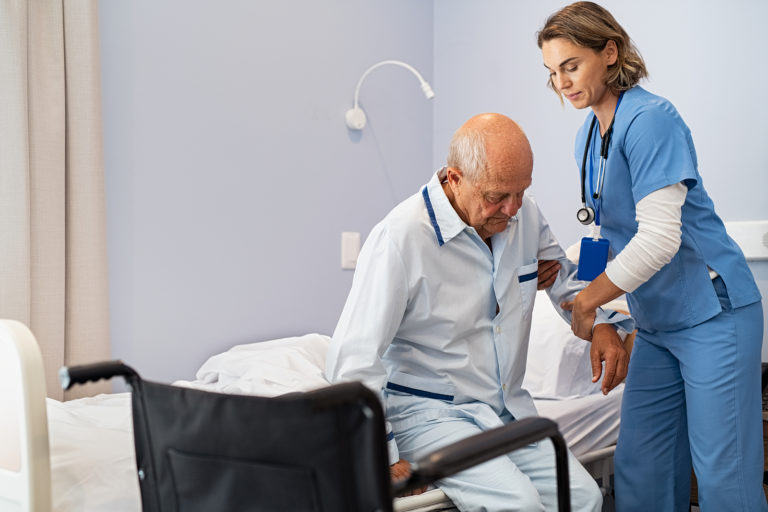 RN to MSN and BSN to MSN Programs
There are two types of degrees for nursing. There is the Associate Degree in Nursing, and there is the Bachelor of Science in Nursing. Which you have will determine the route you need to take to earn an MSN. If you have the ADN, you will need to study for a specific RN to MSN program. This is more involved with more work required to bring you to the level of a BSN graduate. Inevitably, the RN to MSN program takes longer to complete. Both are normally available as full-time and part-time programs but check each university's details.
Typical Program Length
Full-time RN (ADN) to MSN is normally six semesters
Full-time BSN to MSN is normally four semesters
Typical Admission Requirements
A current valid RN license in good standing
Accredited BSN or ADN
Minimum GPA of 3.0 on the 4.0 scale, though some may request a higher GPA
Three recommendation letters or a resume listing clinical experience
CPR certification
All prerequisite courses must be complete before application with minimum required grades
2023 List of MSN Programs in Kansas
The American Association of College of Nurses has identified a few Kansas colleges that offer the RN to MSN degree programs, of which the blended option might be a perfect fit for candidates that are currently working, as well as enrolled in classes toward their degree. If you are looking to diversify your career and have options of specialty fields like nursing in midwifery, community health clinics, mental health, or a number of other patient-centered pathways, consider taking an MSN program.
MSN Programs By City:
Hays, KS
Lawrence, KS
Lenexa, KS
Wichita, KS
Are we missing your school's program or need to update information listed? Please contact us so we can make the necessary changes.