Nursing Programs in Topeka, KS
Topeka, Kansas, is a thriving hub for nursing education, offering a wide array of nursing programs tailored to meet diverse educational aspirations and career objectives. Whether you're just starting your nursing journey or a seasoned healthcare professional looking to advance your career, Topeka has a range of programs designed to fulfill your unique needs. In this article, we'll explore the diverse nursing programs available in Topeka, categorized for your convenience.
To get started in nursing or to advance your nursing career, check out our accredited program listings sections below: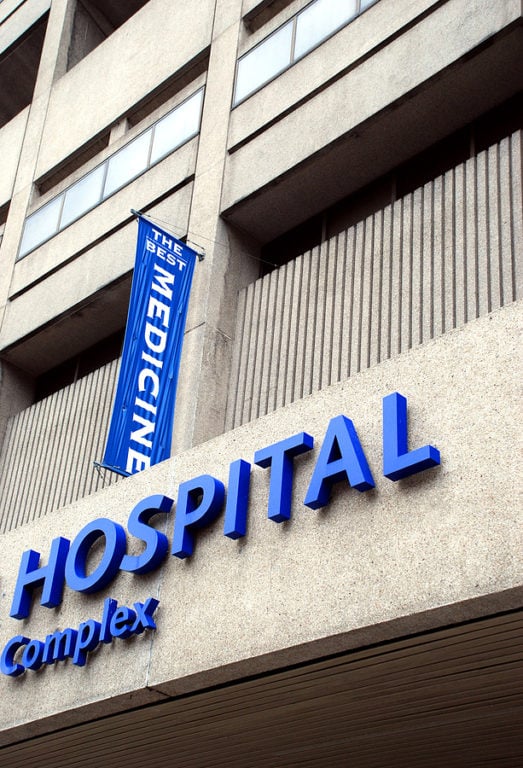 Entry-Level ADN & BSN Programs in Topeka, KS
To initiate a career as a Registered Nurse (RN), prospective students in Topeka have the option of entry-level programs, including an Associate's Degree in Nursing (ADN) and a Bachelor of Science in Nursing (BSN). These programs cater to individuals who do not already hold a nursing license.
LPN to RN Programs
Licensed Practical Nurses (LPNs) are already well-versed in providing basic patient care and assisting with daily living activities. For LPNs seeking to expand their skills and become licensed as RNs, some schools in Topeka offer LPN to RN bridge programs, providing an accelerated pathway to becoming a Registered Nurse. Washburn University, for example, offers an LPN-to-RN bridge program designed to assist LPNs in transitioning to the RN role. This program acknowledges the practical skills of LPNs and provides an expedited route to RN licensure.
ADN Programs
The ADN program serves as the fundamental, entry-level route to becoming an RN. These programs typically take about 2 years to complete and are often available at local community and technical colleges. Baker University, for instance, offers an Associate of Science in Nursing (ASN) program designed to equip students with essential nursing skills and knowledge. Graduates are well-prepared to take the NCLEX-RN exam and embark on their careers as Registered Nurses.
Direct-Entry BSN Programs
The four-year baccalaureate nursing program has gained prominence in recent years, with many employers now requiring this level of nursing degree. Some students in Topeka opt to pursue a BSN degree from the beginning. Washburn University offers a traditional BSN program, emphasizing comprehensive nursing training, clinical proficiency, and leadership development. This program is tailored to individuals without prior nursing experience but with a passion for the profession.
Find out more about Kansas Accelerated BSN Programs
School
Contact Information

Washburn University

1700 SW College Ave

Topeka

,

KS

66621

(785) 670-1010
RN to BSN/MSN Programs in Topeka, KS
For licensed RNs who already hold an ADN or nursing diploma, the RN to BSN or RN to MSN programs provide opportunities to advance their careers while considering their existing education. These bridge programs enable RNs to earn higher degrees in a shorter time frame, building upon their prior nursing knowledge.
RN to BSN Programs
The RN to BSN pathway allows licensed RNs to attain a baccalaureate nursing degree. Many of these programs offer online options to accommodate working RNs. Washburn University, for example, provides an RN-to-BSN program tailored for working RNs. This program recognizes the experience of RNs and aims to enhance their skills while earning a BSN degree.
Learn more about Kansas RN to BSN programs.
RN to MSN Programs
For those nurses seeking more advanced roles, RN to MSN programs are an attractive option. These programs enable licensed RNs to earn a Master of Science in Nursing (MSN). Washburn University offers an RN-to-MSN bridge program, streamlining the transition from RN to Master of Science in Nursing. This paves the way for specialized positions such as nurse practitioner or nurse educator.
Learn more about Kansas MSN programs.
School
Contact Information

Coffeyville Community College

400 W 11th St

Coffeyville

,

KS

(620) 251-7700

Hutchinson Community College

1300 North Plum

Hutchinson

,

KS

(620) 665-3500

Kansas City Kansas Community College

7250 State Avenue

Kansas City

,

KS

(913) 334-1100

MidAmerica Nazarene University

2030 E. College Way

Olathe

,

KS

(913) 782-3750

Pratt Community College

348 NE SR 61

Pratt

,

KS

(620) 672-5641

Washburn University

1700 SW College Ave.

Topeka

,

KS

66621

(785) 670-1525
APRN & Nurse Practitioner Programs in Topeka, KS
MSN Programs
In Topeka, aspiring nurse practitioners have several MSN programs to choose from. These traditional graduate pathways usually take about two years to complete and prepare students for various nurse practitioner specializations. The University of Kansas School of Nursing offers an MSN program with specialized tracks, including Family Nurse Practitioner and Psychiatric Mental Health Nurse Practitioner.
Learn more about Kansas Nurse Practitioner Programs.
Post-Master's Certificate Programs
Post-graduate certificates are designed for nurses who have already completed a master's program but wish to change specialties without pursuing an additional master's or DNP degree. Baker University offers post-master's nursing certificates, providing experienced nurses with the opportunity to specialize in areas such as nurse education or leadership.
Learn more about Kansas Post-Master's Certificate Programs.
DNP and Ph.D. Programs
For nurses aspiring to achieve the highest level of expertise and leadership, Topeka schools offer terminal degree options, including the Doctor of Nursing Practice (DNP) and Doctor of Philosophy in Nursing (Ph.D.) degrees. The DNP degree primarily focuses on clinical practice, while the Ph.D. degree is geared toward academia and research. The University of Kansas School of Nursing provides a Doctor of Nursing Practice (DNP) program, emphasizing advanced practice skills and innovative healthcare approaches.
In Topeka, the wide range of nursing programs ensures that individuals at all stages of their nursing careers can find the educational pathways that align with their goals and aspirations. Whether you're taking your first steps in nursing or aiming for advanced practice, Topeka has the resources and opportunities to support your journey in the field of healthcare.
Learn more about Kansas DNP Programs.
School
Contact Information

Washburn University

DNP ProgramsGraduate Certificate Programs

1700 SW College Ave

Topeka

,

KS

66621

(785) 670-1010