MSN Degree Programs in Minnesota
The upper Midwest state of Minnesota has many opportunities to work in a range of nursing professions. For RNs considering career advancement, a Master of Science in Nursing (MSN) is usually the best way to achieve that. Such graduate degrees open so many doors in management, decision making, senior nursing, and health niches.
Minnesotan universities offer multiple choices to study for an MSN. You will find degrees at a standard pace, part-time and full-time with some hybrids in both RN to MSN and BSN to MSN.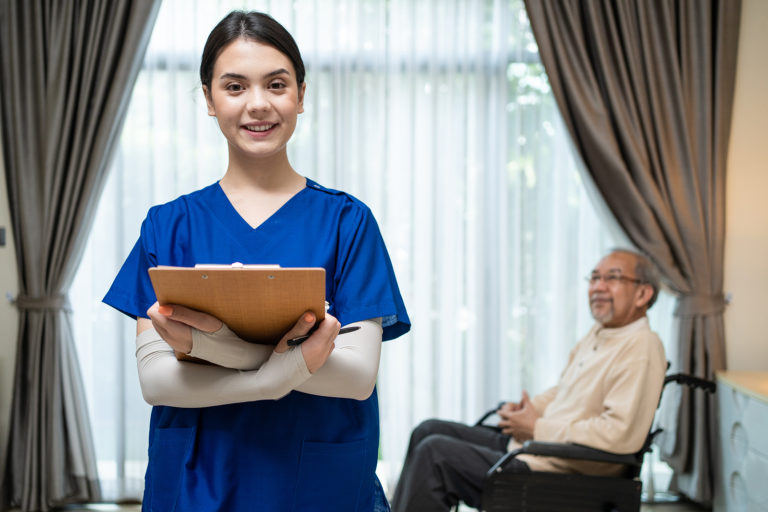 RN to MSN and BSN to MSN Programs
Registered nurses have two ways to acquire a Master of Science in Nursing. Both depend on how you qualified as a Registered Nurse. If your route was through the ADN-RN route, then you must pursue an RN to BSN degree. For BSN graduates, you need a BSN to MSN degree. Both cover the same subjects, but ADN to BSN takes longer and has more courses to catch up to the BSN graduates. Both types are generally available as full-time, and as part-time studies. Increasingly, some are available as hybrid programs.
Typical Program Length
ADN/RN to MSN programs take six semesters over two years (full-time)
BSN to MSN programs take four semesters over one year to fifteen months (full-time)
Typical Admission Requirements
Registered nursing license – no record blemishes
ADN or BSN, fully accredited
Minimum 3.0 GPA on the 4.0 scale. Some may request higher grades for entry
Two or three recommendation letters. If you don't have this, your resume detailing your health experience
CPR certification
Satisfactory completion of all mandatory prerequisite courses – each college has a selection and different numbers required
2023 List of MSN Programs in Minnesota
Pediatric Nurse, Pain Management, Gerontological Nurse, these are all areas of nursing that are potentially open to candidates that hold an MSN degree. If you think that these or any number of the specialized areas are of interest to you and influence your future as a nurse, you may want to consider an MSN degree. There are currently an estimated 5 colleges that offer RN to MSN programs to help nurses bridge their next steps in professional development, either full-time or part-time, and some are being offered online to fit the needs of working nurses.
MSN Programs By City:
Duluth, MN
Minneapolis, MN
Moorhead, MN
Rochester, MN
St Paul, MN
St. Paul, MN
Winona, MN
Are we missing your school's program or need to update information listed? Please contact us so we can make the necessary changes.