Nursing Programs in St. Paul, MN
As the Baby Boomer generation ages, there has been an increase in demand for skilled nurses nationwide, a trend that is expected to continue for the next several years. Many individuals are answering that call by pursuing a rewarding career in nursing. Whether you are starting your career, or are an experienced nurse interested in a higher degree, the St. Paul area offers several nursing program options, including many of the state's top programs as ranked by RegisteredNursing.org.
To get started in nursing or to advance your nursing career, check out our accredited program listings sections below: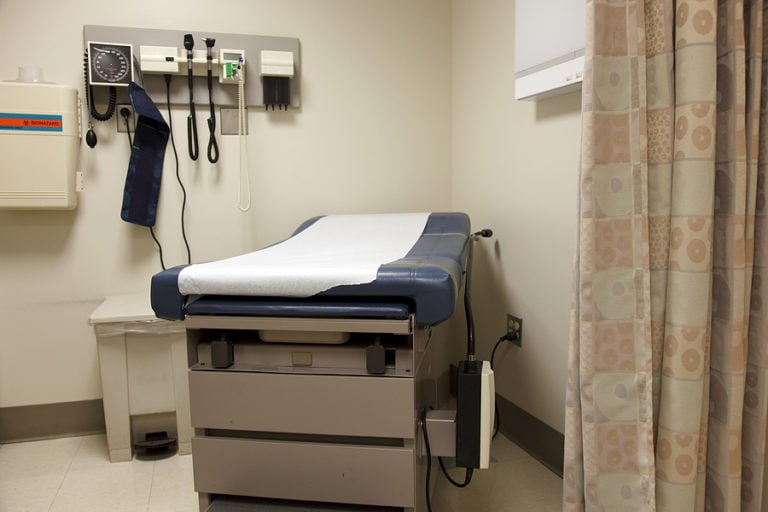 Entry Level ADN, BSN, & MSN Programs in Saint Paul, MN
The place to begin your career in nursing is an entry-level program, of which there are a few choices. First, there are Associate's Degree in Nursing (ADN) programs that are ideal for students who need to begin working as soon as possible. Another option is the Bachelor of Science in Nursing (BSN) degree, which provides an in-depth introduction to nursing and usually takes around four years to finish. Less common options are the direct-entry Master of Science in Nursing (MSN) degree, which is designed for students who earned their bachelor's degree in a non-nursing subject and would like to transition into the nursing profession. For Licensed Practical Nurses (LPNs) who want to become RNs, there are specialized LPN to RN programs as well.
LPN to RN Programs
Expanding your skillset and becoming a registered nurse is a popular step for LPNs who are serious about pursuing a long-term career in nursing. LPN to RN programs provide an accelerated pathway to an RN license – and either an ADN or BSN – for working LPNs. Anoka-Ramsey Community College offers an LPN to RN program that is completed in four years – after 5 semesters students will earn their ADN degree and in 3 additional semesters will receive their BSN.
ADN Programs
The most basic entry-level nursing program is the ADN degree, which is generally completed in two years of study and includes classes on anatomy and physiology, pharmacology, and nursing practices. Minneapolis Community & Technical College offers a 64-credit Associate's Degree in Nursing that is completed in four consecutive semesters and prepares students to take the NCLEX exam to become licensed RNs.
Direct-Entry BSN Programs
Completed in about double the time of an ADN program, BSN programs include additional coursework in public health and community nursing, research, leadership patient communication, and more.  The University of Northwestern offers a traditional four-year BSN program as well as an accelerated BSN program that allows students to complete their studies and begin their professional careers at a faster pace.
Find out more about Minnesota Accelerated BSN Programs.
Direct-Entry MSN Programs
Less common an entry point to nursing than ADN or BSN degrees, a direct-entry MSN program provides a pathway for students with a non-nursing bachelor's degree to transition into a career in nursing by earning an advanced degree. St. Catherine University offers a direct-entry MSN program that can be completed in 26 months of year-round study and includes courses on evidence-based practice, advanced pharmacology, advanced health assessment across the lifespan, nursing informatics, and nursing leadership.
Find out more about Minnesota Accelerated MSN Programs.
Saint Paul RN Program NCLEX-RN Pass Rates
Top Ranked Accredited Nursing Programs in Saint Paul
Listed below are the top nursing schools in Saint Paul based on our RegisteredNursing.org RN program rankings for Minnesota out of 44 other accredited programs offered in the state:
Bethel University - #6
Concordia University - #11
Metropolitan State University - #20
Normandale Community College - #2
North Hennepin Community College - #17
University of Minnesota - Twin Cities - #9
University of Northwestern - Saint Paul - #5
RN to BSN/MSN Programs in Saint Paul, MN
Many experienced nurses who hold an ADN are interested in earning a higher degree in order to advance their careers and earn a higher salary. Many schools offer RN to BSN or RN to MSN "bridge" programs with these nurses in mind. Bridge programs take into account past associate's degree coursework and clinical experience, which allow students to complete a bachelor's or master's degree quicker than traditional programs.
RN to BSN Programs
RN to BSN programs, such as the one offered at Bethel University, teach nurses how to use research and evidence-based practice principles, improve communication skills and understand informatics. Many programs are also offered online, which provides flexibility and convenience, particularly for working students.
Find out more about Minnesota RN to BSN Programs.
RN to MSN Programs
Like an RN to BSN program, RN to MSN programs are designed for working nurses to earn a higher degree, in this case, a master's degree. Many of these programs are also offered online to accommodate working nurses and may allow students to focus their studies in a particular discipline of nursing. One example of these programs is found at Capella University, which offers an online RN to MSN program with 4 specializations to choose from, including nurse educator, nurse leadership, care coordination, and nurse informatics.
Find out more about Minnesota RN to MSN Programs.
APRN & Nurse Practitioner Programs in Saint Paul, MN
For experienced nurses who want to take the next step in their careers and pursue leadership or administrative positions, an advanced practice nursing degree is generally required. Options for these degrees include MSN programs, post-master's certificate programs, and doctoral programs, i.e. the Doctor of Nursing Practice (DNP) and Doctor of Philosophy (Ph.D.) programs.
MSN Programs
Nurses with MSN degrees are prepared for leadership positions in nursing, including clinical nurse leaders, nurse practitioners, administrators, and educators. MSN programs may be found in online or classroom formats and may allow part-time or full-time study. The MSN program at Walden University is an online program that offers students the choice of 8 professional concentrations, including various nurse practitioner specialties, nurse educators, nurse informatics and nurse executive.
Find out more about Minnesota Nurse Practitioner Programs.
Post-Master's Certificate Programs
Post-master's certificate programs are available that help masters educated nurses learn a new specialty of advanced practice nursing. The University of Minnesota, for example, offers a 16-credit hour certificate program in Leadership in Health Information Technology that is available to take online.
Find out more about Minnesota Post-Master's Certificate Programs.
DNP Programs
The highest level of education available to nurses, doctoral programs available to nurses in St. Paul includes DNP programs, which prepare nurses for leadership in nurse practice, and Ph.D. programs, which prepare students for careers in research. The University of Minnesota offers both a DNP program and a Ph.D. program to help advanced practice students reach their goals.
Find out more about Minnesota DNP Programs.