Nursing Programs in Rochester, MN
Full of midwestern friendliness, the midsized city of Rochester, Minnesota is the destination of choice for top medical and healthcare professionals, including nurses. Home to the renowned Mayo Clinic, Rochester offers ample employment opportunities both in research and clinical settings for nurses of all backgrounds. Those with bachelor's or advanced degrees can truly make a name for themselves in Rochester, where they may have the opportunity to make use of the newest healthcare technology innovations. On average, RNs can earn about $77,480 annually in Rochester, MN according to the U.S. Bureau of Labor Statistics.
To get started in nursing or to advance your nursing career, check out our accredited program listings sections below: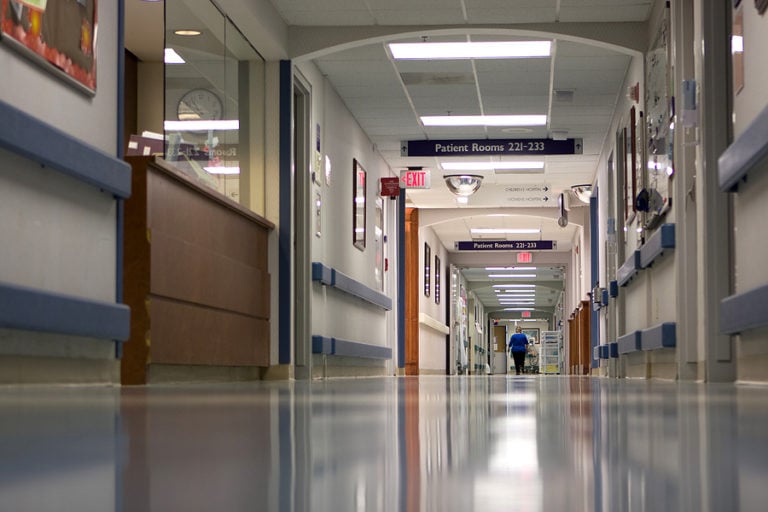 Entry-Level ADN & BSN Programs in Rochester, MN
Helping patients on the road to health and recovery is all part of what nurses do. If you would like to step into or advance in this stable and reliable profession, LPN to RN, ADN and BSN options in Rochester, Minnesota make it simple for you. With few hurdles to entry-level programs, many institutions offer year-round enrollment, flexible schedules, and even distance learning options.
LPN to RN Programs
Reassuring patients, checking wounds, and taking temperatures are all a part of a day's work for Licensed Practical Nurses. Healthcare professionals can provide patients with next-level treatments when they have an RN license and ADN training. Riverland Community College outside of Rochester, MN has partnered with Winona State University as part of the Minnesota Alliance for Nursing Education (MANE). The alliance reduces enrollment barriers for would-be nursing students and enables them to seamlessly advance from LPN to ADN. The bridge path makes the most of previously earned credit hours, so students spend less time and money on their nursing education.
ADN Programs
Nurses treat patients with both acute and chronic illnesses as well as educate them on how to care for themselves upon being discharged. To enter this stable field, students can pursue their Associate of Science in Nursing from Rochester Community and Technical College in Minnesota. The comprehensive, clinical-focused, accredited program prides itself on readying students for nursing from all perspectives so that they are ready to succeed in a real-world setting. Students must sit for and pass the NCLEX exam upon graduation to receive their RN license.
Direct-Entry BSN Programs
Bachelor's prepared nurses produce fewer on the job errors and better health outcomes for patients, which is why they are preferred candidates by top hospitals in and around Rochester, MN. In partnership with the University of Twin Cities (UTC), the University of Minnesota Rochester offers a unique program where students begin their bachelor's education in the health sciences program. After successfully completing their first year with a 3.0 GPA, they then seamlessly transition to the BSN program at UTC. The small, competitive-entry program offers practicums that are completed at the coveted Mayo Clinic giving students exposure to top-rated clinicals and medical technologies.
Find out more about Minnesota Accelerated BSN Programs
Rochester RN Program NCLEX-RN Pass Rates
Top Ranked Accredited Nursing Programs in Rochester
Listed below are the top nursing schools in Rochester based on our RegisteredNursing.org RN program rankings for Minnesota out of 43 other accredited programs offered in the state:
Rochester Community & Technical College - #9
RN to BSN/MSN Programs in Rochester, MN
Catch hiring managers' attention when you have a BSN or MSN tied to your current Registered Nursing license. In Rochester, Minnesota working nurses can make the most of online or blended online and on-ground bridge RN to BSN and RN to MSN programs. It is likely that the financial investment in your education will pay for itself in no time.
RN to BSN Programs
Registered Nurses can become even more sought after by top hospitals and medical centers such as the Mayo Clinic when they obtain their Bachelor's of Science in Nursing (BSN). Thanks to technical advances in the digital delivery of coursework, nursing students no longer have to take a break from work to complete their degree. Winona State University in Rochester, MN offers hybrid and on-campus nursing courses so students can finish their degree in about two years. The state school is known for its quality as well as affordability.
Find out more about Minnesota RN to BSN Programs
RN to MSN Programs
Those looking to enter the high ranks of graduate nursing may wish to pursue an RN to MSN bridge program. In addition to its RN to BSN offering, Winona State University also offers an RN to Graduate Nursing pathway for nurses who hold an associate's or diploma in nursing, have experience working as an RN, and who intend to earn a graduate degree in nursing. This program works in conjunction with WSU's RN to BSN program to help students reach their professional goals.
Find out more about Minnesota RN to MSN Programs
APRN & Nurse Practitioner Programs in Rochester, MN
Nurses with advanced degrees can oftentimes serve as the primary healthcare provider that patients routinely see for wellness checks and physical exams. APRNs can earn top salaries in Rochester, MN and perform job duties such as diagnosing illness and devising treatment plans. With distance learning formats and flexible course schedules, MSN programs today are designed for working professionals.
MSN Programs
More than treating and caring for patients, nurses are stepping into community leadership and activist roles advocating for quality community healthcare. Augsburg University in Rochester, MN offers two community-focused Master of Arts in Nursing tracks for nurses who want to have a greater impact on healthcare policy. The Transcultural Nursing and the Transformational Leadership tracks focus on cross-discipline collaboration, policy development and creating meaningful change across communities. Quality patient care remains the center focus point of the education program.
Find out more about Minnesota Nurse Practitioner Programs
Post-Master's Certificate Programs
Put your application to the tip-top of the pile when you add a post-grad certificate from one of the top clinical schools in the country. The ultra-competitive entry Nurse Practitioner Fellowship from the Mayo Clinic School of Health Sciences is a 12-month intensive that educates current nurse practitioners (NPs) on efficient yet holistic clinical best practices. Teaching includes varied didactic instruction as well as rigorous clinical experiences in state-of-the-art facilities. The unique no-cost program, which only accepts a small number of elite students a year, includes a cost of living stipend and other benefits. Graduates are awarded a Certificate of Completion.
Find out more about Minnesota Post-Master's Certificate Programs
DNP Programs
Advanced Practice Registered Nurses (APRNs) who want to impact and influence community health and healthcare policy at the administration level can pursue a Doctor of Nursing Practice (DNP) at the University of Minnesota. With this terminal degree, nurses are readied to influence larger healthcare systems. This mostly online nursing program, which can be completed in a year, does require on-campus visits once a semester.
Find out more about Minnesota DNP Programs