Best Master's of Science (MSN) in Public Health Nursing – 2023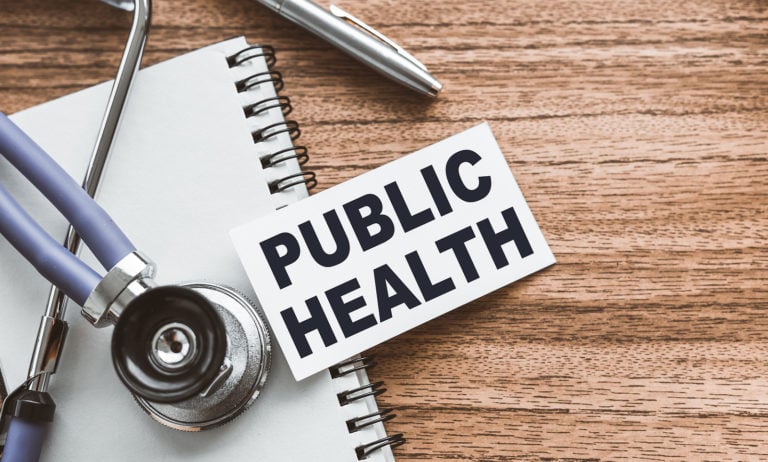 For nurses interested in a career in public health, a Master of Science in Public Health Nursing program will teach you how to monitor and study health trends, identify health risk factors, develop public health programs that will affect positive change in communities of all sizes, and educate patients about health topics that have the potential to save lives and improve overall health. With a Master's of Science in Nursing (MSN) degree and specialized training in public health, graduates will be prepared to join the workforce as public health nurses and managers, directors of community health programs, and leaders of public health departments. The demand for public health nurses and nurses with advanced degrees is high.
2023 - Best MSN Public Health Nurse Programs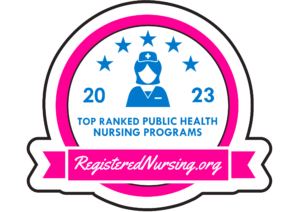 Registered nurses who want to help facilitate and foster health within their communities can specialize in a master's-level Public Health Nursing program. This rewarding degree type allows RNs to interact directly with the public and have a direct impact on health outcomes. Needless to say, the right MSN Public Health Nursing degree program is of great importance to those who wish to take this track. We have ranked the top online/hybrid MSN Public Health Nurse programs for this very reason. Take a look at our list below to get started.
For more information on our top nursing school rankings, visit our Methodology Page (https://www.registerednursing.org/rankings-methodology/).
Jacksonville State University
Jacksonville State University in Alabama offers an online MSN degree in Population Health that concentrates on health promotion and prevention for the most vulnerable communities. The program incorporates community needs assessment and planning as well as program development and implementation.
MSN Programs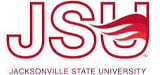 Some on-campus visits may be required for the mostly online program

Includes full-time and part-time options

Discounted tuition is offered to active military
Worcester State University
Nurses can learn to apply clinical knowledge and serve the larger community when they earn their MSN in Public and Population Health online at Worcester State University. Students study current and global health issues in order to positively impact health outcomes for diverse populations.
MSN Programs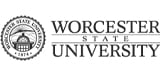 Grads can sit for appropriate certifications.

A program includes a cumulative, final project.

An established public university in Massachusetts.
Help to evaluate the health needs of diverse populations through Walden University's online MSN program in Public Health Nursing. Students can choose the RN to MSN or the BSN to MSN track, depending on their prior level of education. Graduates of the program are prepared to provide leadership through community health initiatives.
MSN Programs

Program focuses on immersive, interactive learning
Enrolled students complete a practicum project that addresses a public health problem
Access to thousands of College of Nursing alumni
Which MSN in Public Health Nursing Program is Right for Me?
Choosing from a number of MSN in Public Health Nursing programs can be overwhelming. How can you know which program is the right fit for you? In order to make your decision simpler, here are a few elements to consider when researching schools:
Program Accreditation: The first thing to check is whether or not a school's program is accredited by a third-party organization such as Commission on Collegiate Nursing Education (CCNE), the Accreditation Commission for Education in Nursing (ACEN) or the Council on Education for Public Health (CEPH). An accredited program has been reviewed according to a rigorous set of quality standards and scored high enough to be endorsed by the accrediting organization. For students, this means you can rest assured your nursing program will adequately prepare you for the next step in your career. A master's degree is a significant investment in your education, so it's smart to make sure you're investing in a high-quality education.
Time Commitment: Most MSN degrees take between 2 and 3 years to complete. However, some schools offer accelerated programs in which the coursework can be completed in closer to one year. Completion time can vary based on whether a student is studying on a full- or part-time basis, or if the student is taking online classes that are self-paced (meaning they can be completed as quickly or as slowly as the student wishes).
Program Cost: The cost for an MSN in Public Health Nursing program varies from school to school based on a number of factors including geographic location, type of school, program format (online vs. classroom) as well as a student's residency status. When researching schools, be sure to factor in the cost of materials, mandatory university and course fees, campus housing, and/or cost the commuting in addition to the tuition cost for a complete picture of the program cost.
On-Campus vs. Online: Many MSN students plan to complete their degree while continuing to work, and these nurses may be interested in the flexibility of an online degree program. MSN programs can be found in these "distance learning" formats that allow students to complete coursework whenever it is convenient, as well as in traditional classroom formats and a hybrid format that combines online coursework with on-campus classroom time.
Sample Coursework: When researching schools, it's a good idea to review the required courses for the public health MSN program. Typical coursework for a public health nursing MSN program includes advanced nursing research, epidemiology, public health program development, and evaluation and biostatistics. All MSN programs also include clinical practice hours that are completed in the field.
You may also consider a Dual MSN/MPH degree program.
Advantages of Online MSN in Public Health Nursing Programs
If you are like the many MSN students who plan to continue working while you take classes or if you have other family and personal obligations that limit your availability for studying an online program may be the right fit for you. Distance learning programs offer students the unmatched flexibility to complete their coursework when it is convenient and from wherever they live. Many schools also offer self-paced learning that allows students to complete their degrees and begin working in less time than traditional classroom programs.
Another advantage of online learning is accessibility. Thanks to fully online programs, students have access to a wider range of schools and program options than what is close to their homes or jobs. Additionally, in some cases, online programs are more cost-effective than on-campus programs. While tuition rates vary, online students do not have to factor in commuting costs, campus housing, or worry about traffic patterns and parking costs.
Program Curriculum
The coursework for an MSN in public health nursing program prepares nurses for careers educating the public on health topics, developing effective public health programs, and researching the spread and prevention of diseases. Typical topics covered include epidemiology, advanced research topics, ethical issues, public health program development, and health policy and advocacy.
As one example of an MSN in public health nursing curriculum, the following classes are included in Grand Canyon University's online MSN in Public Health Nursing program:
Introduction to Advanced Nursing
Organizational Leadership and Informatics
Research and Population Health Management
Evidence-Based Practice Project
Foundations of Public Health Nursing
Principles of Epidemiology
Application & Interpretation of Public Health Data
Population-Based Interventions
International Principles in Community Health
Public Health Nursing Practicum
What Are the Tuition & Costs for an MSN in Public Health Nursing Program?
A master's degree is a significant investment in your future career prospects as a nurse. An MSN can open the door to a wider range of jobs and lead to higher salaries. The cost of a program can be a deciding factor in whether or not a nurse can earn an advanced degree. The total cost of a public health nursing MSN program varies depending on the school's geographic location, the school's reputation, program format, and other factors. To give an example of program cost, the cost of tuition and fees at the University of North Carolina in Charlotte's online MSN in Community/Public Health program is $280.34 per credit hour for North Carolina residents.
Many schools, including those with online programs, offer financial aid for students who require assistance paying for their degrees, so be sure to check with your school of choice for any financial aid options that you might qualify for.
What Are the Career Options for Nurses with an MSN in Public Health Nursing?
Graduates of an MSN in public health nursing program are prepared for leadership positions in public health program development and evaluation, public health education, and health policy and advocacy. They may work in a variety of healthcare settings, including public health departments, community organizations, school districts, home health organizations, and hospitals and wellness centers. These nurses have developed the skills needed to:
Improve patient quality of life for various populations by providing patient care and health education services
Develop, implement, and evaluate public health programs
Hire, train, and oversee public health nurses and staff
Conduct public health research projects and use the results to improve patient outcomes
Advocate for public health policy improvements
Among the career titles these nurses may hold include:
Public Health Nurse: Focused on improving the health of a given population of patients, this patient-facing role conducts health assessments, provides care, and delivers critical health education services on a variety of health topics such as disease prevention and healthy lifestyle choices. Public health nurses may work in a variety of settings, including public health departments, community health organizations, or mobile units providing healthcare services.
Director of Public Health Programs: In a management position, the director of public health programs may work for a public health department or community organization to develop impactful public health programs that will improve the quality of life and overall health of a given population.
Epidemiology Nurse: In a research-based position, an epidemiologist specializes in researching the transmission of communicable diseases in order to prevent or stop the spread of a given disease. Typical duties may include helping to design research studies, collecting data, analyzing the results, and using these findings to influence healthcare guidelines and public health programs.
Organizations & Helpful Resources
List of MSN Public Health Programs
Jump to Your State Listings
Alabama
Arizona
California
Colorado
Connecticut
Iowa
Maryland
Massachusetts
Michigan
Minnesota
North Carolina
Ohio
Washington
Are we missing your school's program or need to update information listed? Please contact us so we can make the necessary changes.