MSN Degree Programs in South Carolina
Nurses in South Carolina are caring for patients and doing more to treat patients' health conditions. More than treating wounds and checking vital signs, advanced practice nurses and nurse practitioners can evaluate, diagnose and treat patients with greater levels of independence. Universities in South Carolina are offering Master's of Science in Nursing for working RNs that make it simpler for them to advance into practitioner roles. 
Nurses today have a few different ways to earn an MSN degree in South Carolina, including a BSN to MSN bridge as well as direct entry or accelerated options.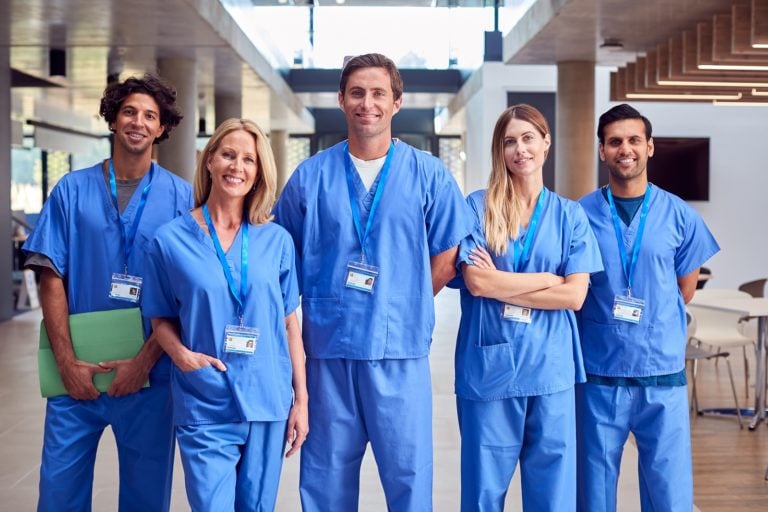 RN to MSN and BSN to MSN Programs
With perseverance and hard work, nurses with BSNs have a direct path to career advancement thanks to BSN to MSN bridge programs in South Carolina. Online degree programs typically require some in-person experiences and clinicals. The mix of online and on-campus learning enables nursing students to have some flexibility in their studies while making the most of hands-on instruction. Nurses with ASNs must complete an RN to BSN from an online university before enrolling in a BSN to MSN as the state does not yet offer a true RN to MSN degree path. 
Typical Program Length:
19+ months for an RN to MSN
16 months for a BSN to MSN
Typical Admissions Requirements:
BSN or bachelor's degree from an accredited university 
Minimum GPA of 3.00 and transcripts
Current license as an RN in South Carolina
At least one year of clinical experience as an RN 
Application, essay, and three letters of recommendation
Accelerated & Master's Entry Nursing Programs
The University of South Carolina in the Midlands region has tried to remove barriers to entering the nursing profession for individuals who earned a four-year degree in a non-nursing area. Its direct-entry Master's Entry Nursing Program (MENP) allows students to become healthcare providers while they prepare for the National Council Licensure Exam. The materials-dense, fast-moving program is only available via in-person, full-time study. 
Typical Program Length:
5 consecutive semesters in length 
Typical Admissions Requirements:
Bachelor's degree from an accredited university in a non-nursing field
GPA of 3.0 or higher and submission of official transcripts
Three letters of reference
Completion of prerequisite courses in science 
CPR certification
Application, resume, and statement of intent 
2023 List of MSN Programs in South Carolina
Wages for an MSN nurse in South Carolina can range from about $75,000 per year to start, and there is room for movement in pay scale depending on specialty, location and experience. These wages are indicative of job titles such as nurse anesthetist, and nurse educators, although there are several different specialty degrees to be earned. The state of South Carolina works in partnership with RN to MSN programs in neighbouring states, as well as online studies that do offer the accessibility to earning your degree.
MSN Programs By City:
Anderson, SC
Charleston, SC
Clemson, SC
Columbia, SC
Florence, SC
Greenville, SC
Greenwood, SC
Are we missing your school's program or need to update information listed? Please contact us so we can make the necessary changes.