Nursing Programs in Charleston, SC
Rated as one of the nation's best places to live and retire by U.S. News & World Report, Charleston, South Carolina offers a delightful blend of historic sites and escape-worthy beaches. With its stroll-through, quaint city neighborhoods, registered nurses can earn a comfortable living of approximately $69,000 per year, which goes far in this small yet bustling Southern city. With a sizable and growing population of active seniors, the demand for RNs is only likely to increase in the years to come.
To get started in nursing or to advance your nursing career, check out our accredited program listings sections below: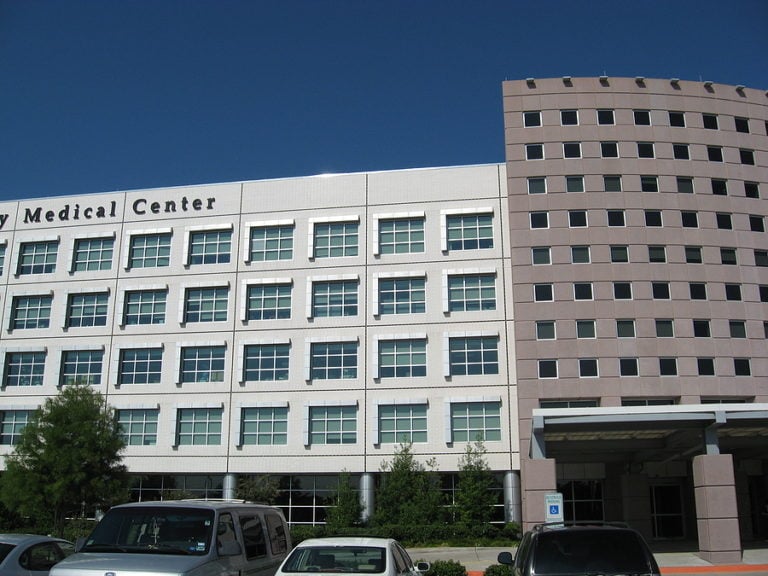 Entry-Level ADN & BSN Programs in Charleston, SC
Become a nurse by taking the pathway that is best for you and your individual situation. Whether you want to start out as an LPN or begin your career with an associate's or bachelor's degree, Charleston, South Carolina has colleges and universities that offer a range of education programs to meet your needs.
LPN to RN Programs
Looking out for the health and well being of patients is what Licensed Practical Nurses do every day when they care for patients. LPNs can take on higher-level job duties and bring home a more lucrative salary, however, by becoming Registered Nurses. Trident Technical College in Charleston, South Carolina offers an LPN to RN bridge track that enables working LPNs to leverage their education and field experience to earn their associate's degree. College credits are most likely to transfer if they have been earned within the past five years.
ADN Programs
Unlike many professional fields that require a bachelor's degree for entry-level positions, you can enter the nursing profession as a licensed Registered Nurse with only an associate's degree. Medical Careers Institute's (MCI) offers a quick-moving Associate of Science in Nursing at its Charleston, SC campus. The nursing curriculum covers Anatomy and Physiology, Acute Care, Medical/Surgical Nursing and more so students are ready to care for patients in a clinical setting.
Direct-Entry BSN Programs
Members of the armed forces and military veterans bring a unique perspective to the field of nursing and healthcare. The Citadel, a top-ranked and highly competitive military college of South Carolina, offers its students a superior nursing curriculum for its Bachelor of Science in Nursing program. The intensive, critical-thinking, science-based program recognizes nursing as both a call to serve and a duty; students are expected to uphold the Citadel's values of honor, duty, and respect in all aspects of their educational experience.
Find out more about South Carolina Accelerated BSN Programs.
Charleston RN Program NCLEX-RN Pass Rates
Top Ranked Accredited Nursing Programs in Charleston
Listed below are the top nursing schools in Charleston based on our RegisteredNursing.org RN program rankings for South Carolina out of 31 other accredited programs offered in the state:
Medical University of South Carolina - #4
RN to BSN Programs in Charleston, SC
Registered Nurses can better market themselves to potential employers when have a BSN attached to their name. The fast-moving RN to BSN bridge programs allow working nurses to leverage their current skills to advance their degree in around a year and a half. Most such programs are offered wholly or partially online for added convenience.
RN to BSN Programs
Put your resume to the top of the application pile when you earn your Bachelor of Science in Nursing degree. The RN to BSN bridge program, offered completely online at the University of South Carolina, lets students finish their degree while continuing to do their jobs as nurses. The didactic-heavy curriculum has minimal fluff and is all about core nursing competencies. A final practicum can be completed in the field at a location near the student's home.
Find out more about South Carolina RN to BSN Programs.
APRN & Nurse Practitioner Programs in Charleston, SC
By becoming patients' primary care providers, Nurse Practitioners in Charleston, SC can see them grow and develop year after year through physicals and wellness exams. By earning your Master of Science in Nursing, Post-Master's Certificate or Doctorate degree, often part-time and in online formats, you can have a greater impact on the lives of your patients across their entire lifecycle.
MSN Programs
Advanced practice nurses in Charleston, SC continue to take on higher-level patient care roles, including prescribing authority with minimal physician oversight. To achieve status as an advanced practice professional in the field, nurses must earn their MSN. Charleston Southern University, a Christian school, offers a rigorous, one class at a time format so students can hone-in on one core competency at a time. Hands-on clinicals are required as part of the program.
Find out more about South Carolina Nurse Practitioner Programs.
Post-Master's Certificate Programs
Inspire the younger generation to enter the profession you've served for years by becoming a Nursing Educator via a Post-Master's Certificate Program. The current nursing shortage is being addressed by nursing colleges in Charleston. But to fully meet the demand, they need dedicated nursing instructors to teach and encourage students. Charleston Southern University's online nursing education cert readies veteran nurses to leverage their clinical expertise for the classroom.
Find out more about South Carolina Post-Master's Certificate Programs.
DNP Programs
Bring your patient-care focused nursing experience to a leadership or administration role by pursuing your Doctor of Nursing Practice. The Medical University of South Carolina in Charleston offers a modern DNP program that incorporates leadership coursework as well as clinical intensives. Students also gain an understanding of healthcare policy development and design that they can apply in a real-world setting. The mostly-online degree offering, which does require some on-campus participation, can typically be completed in two years.
Find out more about South Carolina DNP Programs.