MSN Degree Programs in Vermont
The largely rural, New England state of Vermont offers something for everyone. Purpose-driven registered nurses looking to have a greater impact on patient care can enroll in a Master's of Science in Nursing degree that has been set up for employed nurses. In addition to commanding a higher salary, advanced practice nurses can do more for their communities. 
Vermont offers a few different ways, such as bridge (or accelerated) options (RN/BSN to MSN) and direct-entry pathways, for devoted professionals to obtain their academic and professional nursing goals.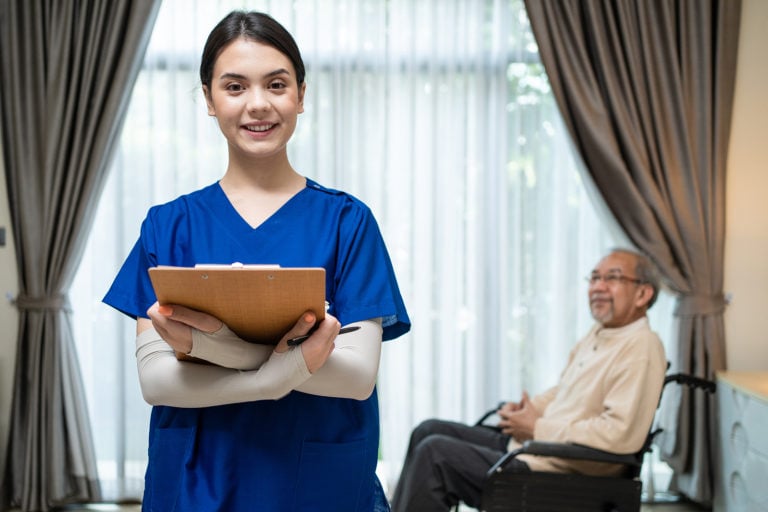 RN to MSN and BSN to MSN Programs
Like many states with sizable rural communities, Vermont has a consistent and likely growing demand for Registered Nurses with advanced degrees. Similar to RN / BSN to MSN bridge options, accelerated programs make the most of coursework already taken in order to apply it to a master's degree. Such programs, which are typically offered in a blend of online and on-campus instructional models, focus on core nursing components, including evidence-based practice. In Vermont, these fast-paced programs prepare nurses to work as Clinical Nurse Leaders.
Typical Program Length:
Approximately 6 years of study for an RN to MSN
At least 3 full-time semesters for a BSN to MSN
Typical Admissions Requirements:
ADN or BSN from an accredited university (degree level may vary by program)
Minimum GPA of 3.00
Application with letter of intent 
Current, unencumbered license in Vermont 
Some clinical experience 
Accelerated & Master's Entry Nursing Programs
Switching careers used to be uncommon. Yet thanks to technology and distance learning as well as new attitudes about work and education, more people are opting to go back to school for a new career. With predictable stability in all economic conditions, nursing is an attractive field for many. The University of Vermont's intensive, direct-entry MSN program enables bachelor's educated students to become licensed RNs and Clinical Nurse Leaders in less time. The hybrid, accelerated program includes both distance and in-person learning to optimize theory and clinical instruction. 
Typical Program Length:
About 3.5 years of full-time study 
Typical Admissions Requirements:
Bachelor's degree from an accredited university in a non-nursing field
GPA of 3.0 or higher and submission of official transcripts
Completion of prerequisite science and statistics courses 
Three letters of recommendation
Completion of application, including all questions
2023 List of MSN Programs in Vermont
RN to MSN programs in Vermont are currently offered at the state university level. Programming is geared toward currently working nurses that are looking to upgrade their qualifications. The program is offered on a part-time basis to accommodate for the nurse that are upgrading and can take up to 3 1/2 years to complete. Once you have successfully completed the degree program you open yourself up to a multitude of advancement opportunities. Becoming a family nurse practitioner, nurse educator or gerontological nurse all become viable options.
MSN Programs By City:
Burlington, VT
Northfield, VT
158 Harmon Dr
Northfield
,
VT
05663
(802) 485-2000
Are we missing your school's program or need to update information listed? Please contact us so we can make the necessary changes.