Nursing Programs in Burlington, VT
Located in the heart of centuries-old New England, Burlington, Vermont is an artsy college town surrounded by the type of pastoral countryside described in Robert Frost's poetry. Small in both land mass and total population, the state of Vermont is struggling to fill open nursing positions due to its rural landscape and overall dwindling population. RNs in Burlington can earn about $54,000 annually, which is a very comfortable wage in this low cost of living state. The demand for nurses of all levels, particularly advanced practice nurses, is high. Due to Vermont's extensive rural communities, experienced APRNs can serve as primary healthcare providers.
To get started in nursing or to advance your nursing career, check out our accredited program listings sections below: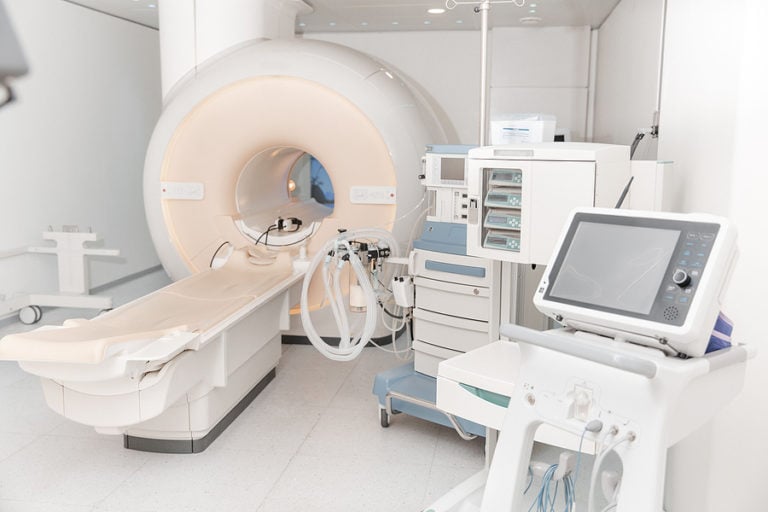 Entry-Level ADN & BSN Programs in Burlington, VT
Few vocations offer the personal satisfaction and long term career stability of nursing. Moreover, nursing allows folks from healthcare and non-healthcare backgrounds to enter the profession with relative ease. With accessible ADN & BSN Programs, Burlington, Vermont residents have a few different ways to enter the profession.
ADN Programs
Nurses are the lifeblood of hospitals and medical centers as they have such a huge impact on the overall patient experience. To get started in this vital healthcare field, students can enter a two-year Associate of Science in Nursing program where they gain patient-facing and clinical experiences. Vermont Technical College, located about an hour outside of Burlington, offers a laddered ASN that allows students to readily move into the BSN should they so choose. The ASN's NCLEX-RN exam pass rate for program graduates is 86.5%.
Direct-Entry BSN Programs
Nurses with Bachelor's of Science in Nursing (BSN) degrees can earn more from the beginning of their careers as well as have greater choice in where they work. In fact, many top-rated medical centers prefer to hire nurses with BSNs while others require their nurses without BSNs to obtain the degree within a set period of time. The University of Vermont in Burlington offers a well-rounded BSN nursing curriculum including clinical instruction in an acute care setting. The program also includes a public health immersion as well as a practicum in their area of study. The university boasts a 95% pass rate for the NCLEX-RN exam.
Find out more about Vermont Accelerated BSN Programs
School
Contact Information

University of Vermont

Department of Nursing

Burlington

,

VT

05405

(802) 656-3131
APRN & Nurse Practitioner Programs in Burlington, VT
With extensive experience, Advanced Practice RNs in Vermont can achieve the authority to prescribe medication as well as make diagnoses and serve as primary care providers. For nurses in the Burlington, Vermont area who would like to step into these elevated roles, they can earn a master's or doctorate degree or post-master's certificate. Many programs offer partial distance education formats so nurses can finish their advanced degrees on their timeline.
MSN Programs
Advance Practice Nurses, particularly Clinical Nurse Leaders, can serve as primary care providers to patients. They can also provide advice and guidance regarding patient treatment options across many areas of the health care system. The University of Vermont offers a hands-on, Master of Science in Nursing - Clinical Nurse Leader program. The well-regarded program has partnerships with area hospitals, including a Level 1 Trauma Center, so students gain real-world experience as they complete their practicums. The part-time program is designed for working nurses and offers a lot of flexibility.
Find out more about Nurse Practitioner Programs
Post-Master's Certificate Programs
Elders in the field of nursing have much to offer the younger generation both in terms of clinical and first-hand experience. Veteran nurses with advanced degrees who are seeking to teach and train in lieu of treating patients can find an abundance of opportunities in education. The University of Vermont offers several certificate programs for nurses who hold a doctoral degree. Available tracks include Adult Gerontology Nurse Practitioner, Family Nurse Practitioner, and Psychiatric-Mental Health Nurse Practitioner.
Find out more about Vermont Post-Master's Certificate Programs
DNP Programs
The Doctor of Nursing Practice is the terminal degree in nursing and represents the apex of the profession. DNPs can serve as clinical directors as well as healthcare executives by working with policy makers, government entities and patient advocacy groups to improve healthcare delivery and systems. The University of Vermont offers a unique, Direct-Entry Doctor of Nursing Practice program designed specifically for RNs with a bachelor's degree or higher in a non-nursing discipline.
Find out more about Vermont DNP Programs
School
Contact Information

Champlain College

163 S Willard St

Burlington

,

VT

5401

(802) 860-2700

University of Vermont

DNP ProgramsGraduate Certificate ProgramsMSN Programs

The University of Vermont

Burlington

,

VT

05405

(802) 656-3131