Information Technology: NCLEX-RN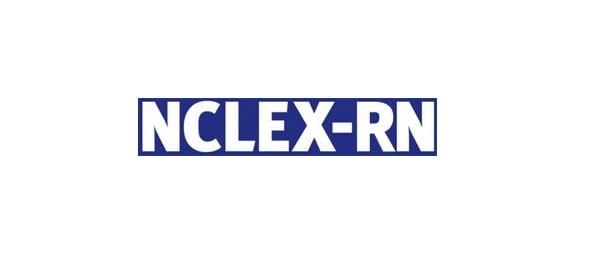 In this section of the NCLEX-RN examination, you will be expected to demonstrate your knowledge and skills of information technology in order to:
Receive and/or transcribe health care provider orders
Apply knowledge of facility regulations when accessing client records
Access data for client through online databases and journals
Enter computer documentation accurately, completely and in a timely manner
Utilize information resources to enhance the care provided to a client (e.g., evidenced-based research, information technology, policies and procedures)
Information technology (IT), simply defined, is the use of electronic technological advances such as computers, remote telehealth, and telecommunication within the healthcare environment to capture, store, maintain and preserve health and medical information and data, to transmit data and information to others within and outside of the particular healthcare setting, and to facilitate the ability of healthcare providers, including nurses, to retrieve data and information that can be used for research and the education of the nurse as well as the clients that they care for.
Information technology has endless possibilities for use in terms of patient care and healthcare. Some of these uses include:
Bar codes with unique patient identifiers that can prevent and avoid medical errors secondary to the poor identification of a patient before treatments, including, medication errors and wrong procedure errors
Bar codes that can be used for the billing of patient care supplies and equipment
Automated doctors' ordering systems
Electronic medical records
Instantaneous access to information including a particular facility's policies and procedures
The analysis of data including patient related and aggregated data, performance improvement data and risk management data. The aggregation and analysis of data enables healthcare providers to identify patterns and trends relating to client care.
Current and valid information on the internet such as standards of care, ethical codes, evidence based practices, professional healthcare databases, professional journals, patient education materials and continuing education for healthcare providers, including nurses
Despite the many benefits of information technology exist, information technology is, however, a double edged sword. Information technology is of great benefit to healthcare, healthcare agencies, healthcare providers and patients but it is not without its perils and pitfalls. Some of the risks and perils of information technology include breaches of patient privacy and confidentiality, computer hacking, and crashes that delete data.
Receiving and/or Transcribing Health Care Provider Orders
Nurses, including registered nurses and licensed practical nurses, perform independent and dependent nursing interventions. Independent nursing interventions are those things that nurses can provide to the patient without a doctor's order and dependent nursing interventions are those things that nurses can provide to the patient only with a doctor's order. The administration of medications and the application of a restraint, for example, are dependent nursing functions that require an order from the doctor or another independent licensed practitioner.
Many healthcare facilities have abandoned hard copy, paper medical records and have opted to maximize their use of technological advances with such advances like electronic medical records and automated orders for patient care procedures and interventions. The use of these technological advances not only facilitates ready access to these orders but it also eliminates or minimizes some of the commonly occurring medical and medication errors that plagued hard copy, paper medical records such as illegible handwriting.
Whenever a handwritten order or an automated order is done, it is the nurse's responsibility to insure that the order is complete and appropriate and that orders are carried out in a timely manner. All questionable orders must be followed up on by the nurse.
For example, a complete order for restraints must minimally include the reason for it, the type of restraint to be used, how long the restraint can be used, the client behaviors that requires the use of the restraint and the signature of the person ordering the restraint; and a complete medication order, for example, must contain the name, dose, form, route and frequency of the medication in addition to the signature of the person ordering and, ideally, also the rationale for the use of this ordered medication.
Nurses are responsible for receiving and processing physician provider orders. Some of the specific aspects of this responsibility include the nurse's review of an order for completeness, questioning orders that a patient questions, questioning orders that do not seem to be appropriate for the patient, and questioning orders that are incomplete, illegible and /or not clear.
Telephone orders and other verbal orders are strongly discouraged. They can lead to serious errors. When it is necessary to call a provider to get an order, the nurse must fully document the order and the circumstances that necessitated the telephone order. The nurse will then read the order back to the ordering physician to confirm its correctness. Some facilities also require that two nurses hear and confirm the order.
Applying a Knowledge of Facility Regulations When Accessing Client Records
All healthcare facilities must have policies, procedures and educational activities, as mandated by law and external regulatory and credentialing bodies, related to the accessing, viewing and use of clients' medical records and medical information.
The Security Rule of HIPAA mandates administrative, physical, and technical safeguards to insure the confidentiality, integrity, and availability of electronic protected health information. This rule relates to electronic information security as well as other forms of information.
The HIPAA Privacy Rule legally limits access to medical records and information to only those who have a NEED to know during their provision of direct and indirect care to the client. Those who have the need to know include clinical staff and students of nursing who provide patient care services in addition to those who provide indirect care, such as the director of nursing, the infection control nurse, the wound care nurse and the members of the quality assurance department, and health insurance companies and students including student nurses.
Accessing Data for Clients and Through Online Databases and Journals
Some information and resources online are reliable and accurate and others are not. It is up to the nurse to identify and scrutinize online information and resources in a complete and accurate manner before using it for and with clients and staff.
Generally speaking, websites online that have a url with ".org", ".edu" and ".gov "are reliable and accurate but they may not be as current as you want.
Some of the reliable online resources and information that can be helpful in terms of client education include nonprofessional patient related materials like the online Merck Manual for Home Use, health related information specific to diseases such as that which is made accessible online by major national associations and organization such as the American Cancer Society and the American Heart Association, governmental agencies and bodies such as the US Centers for Disease Control and Prevention and the National Institutes of Health.
Entering Computer Documentation Accurately, Completely and in a Timely Manner
Documentation is defined as the recording of patient related events and activities associated with client care; this documentation is a form of written communication and the purpose of it is to communicate client related data in an accurate, complete and timely manner, as more fully discussed and described with the "Integrated Process of Communication and Documentation".
Utilizing Information and Resources to Enhance the Care Provided to a Client
Some of the databases that nurses can use for research and evidence based practice, for example, are:
Some of the resources that are useful to clients include, but are not limited to, patient educational materials for their specific disease or healthcare problem.
RELATED NCLEX-RN MANAGEMENT OF CARE CONTENT:
Information Technology (Currently here)
SEE – Management of Care Practice Test Questions