Arizona Post-Graduate Certificate in Nursing Programs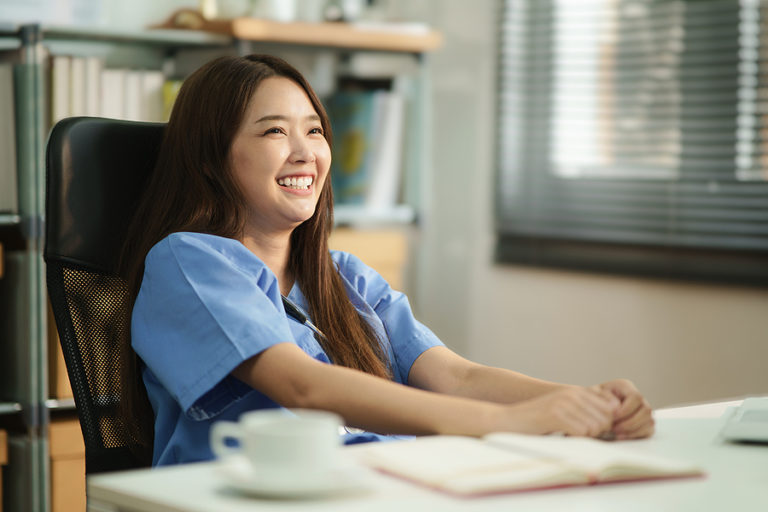 Post-graduate nursing certificates can advance a nurse's career. When an MSN-educated nurse obtains a post-graduate nursing certificate, they gain the ability to practice in a specialized scope of nursing. They may even increase their earning potential. Nurses interested in going back to school in Arizona may wish to consider the post-grad nursing certificate route, which is quicker and generally less expensive than completing an additional full degree program.
Post-Graduate Certificate in Nursing Admission Requirements in Arizona
In order to enter a post-master's nursing certificate program in Arizona, students need to meet a few requirements. These requirements ensure that each candidate is qualified for the program. Depending on the school and program, applicants may need to:
Obtain an advanced practice registered nursing (APRN) degree
Obtain active licensure as an advanced practice nurse
Pass a background check
Have professional RN experience
Submit a resume
Have a cumulative GPA of at least 3.0
Write an application essay
Pay an application fee
Obtain recommendation letters
For example, the University of Arizona College of Nursing requires that all eligible applicants for the Nurse Practitioner Certificate provide:
Evidence of an MS or higher
Evidence of an active nursing license
Evidence of a 3.0 or higher GPA
Two recommendation letters
Evidence of nursing experience in an acute care center
Post-Graduate Certificate in Nursing Classes and Courses
Students in post-grad certificate programs will take a variety of nursing courses. The coursework will depend on the focus of the certificate. For instance, a student studying for a certificate in Nursing Informatics will take different courses than somebody obtaining an Acute Care Pediatric Nurse Practitioner certificate. For post-grad nursing certificates, students can expect to take courses in subjects like:
Family Health Promotion
Management of Common Health Problems
Clinical Research Management
Clinical Operations
Management of Adults Across Lifespans
For example, Arizona State University requires that all students in the Emergency Nurse Practitioner nursing certificate program take:
Principles of Advanced Emergency Nursing I and II
Practicum I and II: Advanced Emergency Nursing Practice
Advanced Physiology
Completion of 270 hours of direct patient care
Program Length
Program length varies depending on the school's course load as well as the specific program. Arizona State University requires a course load of 15 credit hours in addition to a requirement of working with patients in a professional setting. A full-time program may take about one year to complete, but those who go to school part-time may take two years.
Tuition and Cost of Attendance
The Edson College of Nursing and Health Innovation at Arizona State University costs about $12,600 each year. For out-of-state students, tuition is closer to $32,300 each year.
Keep in mind that the cost of attendance for these schools do not typically include transportation, books, and other supplies. Students should also factor in housing costs if they need to relocate to attend a program.
Online Post-Graduate Nursing Certificate Programs in Arizona
There are many advantages to pursuing an online nursing program in Arizona. Online students have the ability to continue working full-time or part-time as they complete their education. It also gives students more flexibility to complete their required hours of patient care.
Featured Online School
Northern Arizona University offers a Post-Master's Family Nurse Practitioner Graduate Certificate online. This program is catered toward teaching students how to provide care for underserved rural areas. This web-based program is available for students who already hold BSN degrees and want to expand their skills.
This certificate program requires 38 units, including courses like:
Family Primary Health Care
Advanced Nursing Assessment
Rural Theory and Health Policy
Applied Pathophysiology
Family Nursing Theory
Post-Graduate Certificate in Nursing Career Pathways in Arizona
After students complete a post-grad nursing certificate program, they have access to different careers in the field. A certificate can make students more competitive candidate for careers like:
Post-Graduate Nursing Certificate Salary & Job Outlook
Nurse practitioners are among those with post-master's nursing certificates in Arizona. The annual mean wage for nurse practitioners in Arizona is $110,750 according to the U.S. Bureau of Labor Statistics. The Phoenix-Mesa-Scottsdale region employs the most nurse practitioners, and the Flagstaff region is in second place. Additionally, the Yuma metropolitan area is one of the highest-paying areas for this career field.
List of Arizona Post-Graduate Certificate in Nursing Programs
There are many post-grad certificate programs for nursing in Arizona, and some of them are even available online. The following programs are among the most popular in the state.
Flagstaff, AZ
Phoenix, AZ
Tempe, AZ
Tucson, AZ
Are we missing your school's program or need to update information listed? Please contact us so we can make the necessary changes.