Arkansas Post-Graduate Certificate in Nursing Programs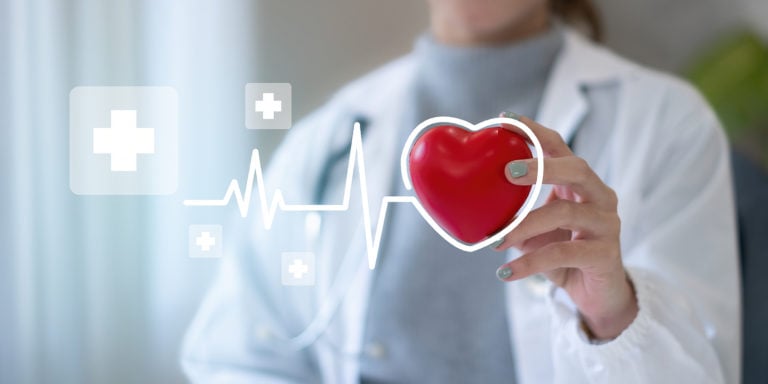 For registered nurses who want to continue to advance in their careers, post-graduate nursing degrees can help them reach their goals. Many schools in Arkansas now offer post-graduate nursing certificates for RNs who have already obtained a Master of Science in Nursing and wish to specialize in an area of care. These certificates allow nurses to become educators, administrators, or specialized nurse practitioners in the health field.
Post-Graduate Certificate in Nursing Admission Requirements in Arkansas
Generally, you'll need to have an MSN degree from an accredited university to pursue a post-grad nursing certificate at any of the colleges in Arkansas that offer these programs. Other common requirements include:
Hold a current, unencumbered RN license
Prior certification as an APRN may be required
A minimum grade point average
A certain number of hours employed in a clinical setting
Personal essay
Post-Graduate Certificate in Nursing Classes and Courses
Post-master's nursing certificate program courses typically relate to particular specialties. The post-graduate nursing certificate programs at Arkansas State University allow students to be trained in a number of advanced practice specialties. Required courses for their Adult-Gerontology Clinical Nurse Specialist certificate include:
Advanced Clinical Physiology
Advanced Clinical Pharmacology
Advanced Assessment and Diagnostic
Applied Clinical Research and Role
Program Length
Post-MSN certificate programs in nursing require anywhere from 12-18 credit hours, and can usually be completed in just a few semesters of study. Part-time and full-time scheduling options may be available. The exact length of a post-master's nursing certificate can often fluctuate based on the specialty chosen and the student's prior experience and coursework. It's a good idea to inquire with your school of choice to see how many total credits you'll need to complete to graduate with your certificate.
Tuition and Cost of Attendance
Most post-graduate nursing certificate programs in Arkansas charge tuition per credit hour. These tuition fees can fluctuate from a few hundred to well over $1,000 per credit hour, depending on the school and program chosen. Students should be aware that in addition to tuition fees, they will be responsible for covering any additional mandatory fees, along with textbooks, required materials, and other miscellaneous expenses. Financial aid, payment plans, and scholarships may be available to qualified students.
Online Post-Graduate Nursing Certificate Programs in Arkansas
Many schools are now offering post-graduate nursing certificates online. An online degree may lack face-to-face interaction, but you get to go at your own pace and on your own schedule. This is ideal for RNs who wish to continue working, or for those who have family obligations. Online programs can also save students money on commute and parking expenses.
Post-Graduate Certificate in Nursing Career Pathways in Arkansas
There are several career pathways available to RNs who complete post-grad nursing certificate programs. Specialized certificates show employers that you are a lifelong learner who is committed to providing the best care possible.
Career pathways include things like:
Post-Graduate Nursing Certificate Salary & Job Outlook
The health industry remains strong, and there is an overall shortage of nurses nationwide, meaning that many hospitals and healthcare systems are in dire need of qualified RNs. According to the Bureau of Labor Statistics, the job outlook for health educators is expected to grow at 11 percent, which is higher than almost all jobs. Salaries among advanced practice registered nurses are also very favorable. Nurse practitioners, as an example, had a national mean salary of $113,930 in 2018.
List of Arkansas Post-Graduate Certificate in Nursing Programs
There are several universities that offer post-graduate nursing certificate programs in Arkansas. Peruse our list below and get started on your journey today.
Jonesboro, AR
Graduate Certificate Programs
104 North Caraway Rd
Jonesboro
,
AR
72401
(870) 972-3112
Are we missing your school's program or need to update information listed? Please contact us so we can make the necessary changes.