Post-Master's Forensic Nursing Certificate Programs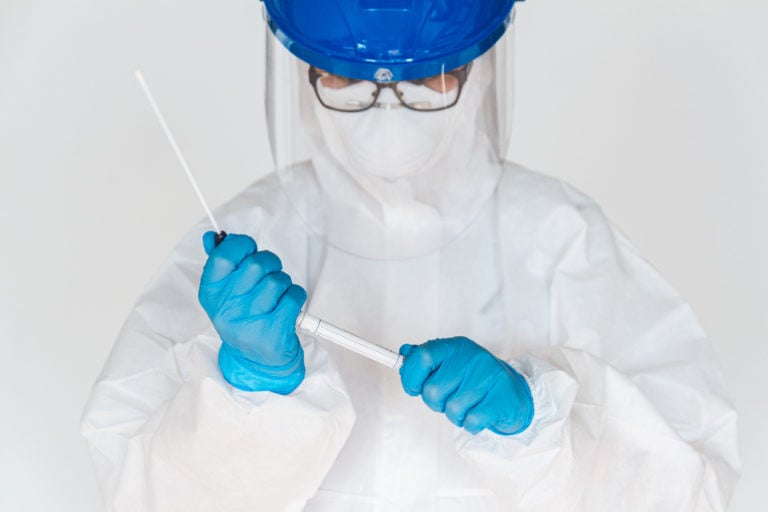 For working nurse practitioners (NPs) who have already earned an MSN degree, advancing their careers typically means earning another degree, such as a doctorate in nursing (DNP). However, those who know that they want to specialize in forensic nursing have the option to pursue a post-master's certificate program in the growing field. This allows these advanced practice nurses the opportunity to switch specialties without having to enroll in an expensive and lengthy degree program. Read on to find out how to earn a post-master's forensic nursing certificate.
Choosing a Post-Master's Forensic Nursing Certificate Program
The choice to enroll in a post-master's forensic nursing certificate program is a big decision, particularly if it has been years since the nurse attended school. Enrolling in the right program can significantly increase a nurse's chances of completion, as well as their job prospects upon earning the certificate. The following should be carefully considered when researching programs.
Accreditation– Choosing a properly accredited post-master's certificate program is a crucial first step for prospective students. Organizations such as the Accreditation Commission for Education in Nursing (ACEN) and the Commission on Collegiate Nursing Education (CCNE) only accredit schools that meet their strict academic standards. Those who desire a quality education should ensure that they choose a fully accredited program.
Cost– Total program costs can vary wildly from school to school. Simply choosing the "cheapest" option is not always the best choice; things like reputation and curriculum should be considered in addition to cost. Keep in mind that aside from tuition and fees, students will be typically be required to cover additional expenses such as textbooks and course materials.
Program Length– Forensic nursing certificate programs can require anywhere from 15 to around 21 credits, depending on the school and the types of courses a nurse has already completed. Prospective students should fully consider the curriculum to be sure it meets their needs before deciding on a program, no matter the length.
Online Options– Many post-master's certificate programs are offered online. There are advantages and disadvantages to distance learning programs, and students should consider whether it's the right pathway for them. Checking to see if online delivery is an option at a student's school of choice is a great idea for those who need flexibility.
Internship/Externship Options– Clinical experiences are often a requirement of post-master's forensic nursing certificate programs. Students are encouraged to see what kind of partnerships schools have with hospitals and other medical facilities where they could potentially complete this requirement to ensure that it fits in with their future career goals.
Online Post-Master's Forensic Nursing Certificate Programs
One of the fastest growing areas of nursing education is online program delivery. This is particularly true of the post-master's forensic nursing certificate program pathway. While it may seem like a no-brainer option, students are encouraged to fully weigh the pros and cons of this popular option.
Online vs. Classroom-Based Post-Master's Forensic Nursing Certificate Programs
For nurses who are working full-time, or who have otherwise hectic schedules, online programs are an ideal choice. The convenience and flexibility allow students to complete coursework anytime, anywhere. Online certificate programs also eliminate the need for time-consuming commutes, gas and parking fees, and other transportation nightmares. Many students appreciate the fact that they don't need to shell out extra cash for these expenses.
Classroom-based programs, by contrast, afford students more structure. Many prefer the routine schedule and face-to-face learning style. Interacting with professors and other students can be a huge plus. Those who need extra help with accountability may find traditional campus programs easier to stick with than self-paced online options.
For those looking for something in the middle, hybrid program options are occasionally available. These marry online and campus programs, allowing students to take select courses online while requiring some classroom visits.
Post-Master's Forensic Nursing Certificate Admissions Requirements
While each school's program may have slightly different admissions requirements, most will require some combination of the following:
Must hold an MSN degree from an accredited college or university
Current, unencumbered RN license
Completion of an undergrad statistics course
Resume or CV
Professional goal statement/essay
At least two reference letters
Official transcripts
Post-Master's Forensic Nursing Certificate Curriculum
The post-master's forensic nursing certificate program curriculum consists of required courses and a clinical component. Courses taken may include:
Introduction to Forensic Nursing
Scientific Foundations for Forensic Nursing Interventions
Criminal Law and the Courts
Forensic Science and the Legal System
Caring for Victims
Helpful Resources
Other Degree Programs
List of Post-Master's Forensic Nursing Certificate Programs
Jump to Your State Listings
Massachusetts
Graduate Certificate Programs
160 Pearl St.
Fitchburg
,
MA
01420
(978) 665-3000
Pennsylvania
Graduate Certificate Programs
Division of Nursing
2755 Station Ave.
Center Valley
,
PA
18034
(610) 282-1100 x2838
Graduate Certificate Programs
600 Forbes Ave.
Pittsburgh
,
PA
15282
(412) 396-6000
Are we missing your school's program or need to update information listed? Please contact us so we can make the necessary changes.