Forensic Nurse
Last Updated/Verified: Apr 4, 2019
Jump to Section
Use the drop down menu below to jump to a specific section.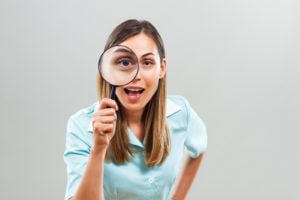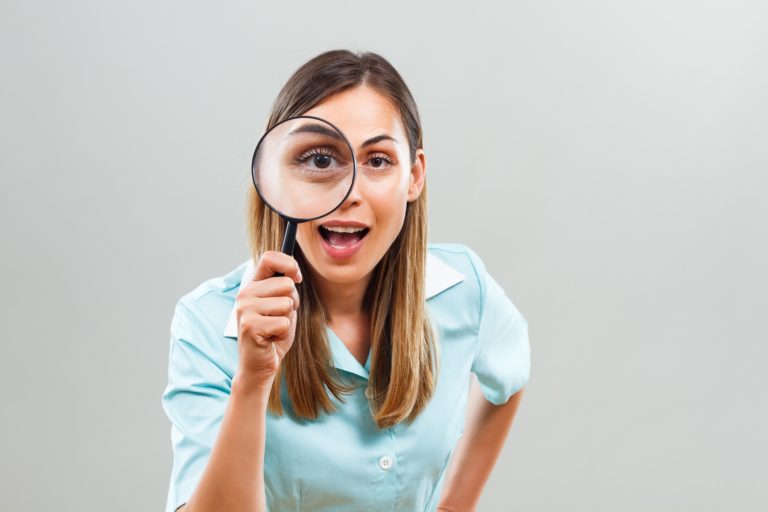 What Is Forensic Nursing?
Forensic nurses specialize in caring for patients who are the victims of trauma, violence, and abuse. They have a foundation in the criminal justice system as well as nursing. They are on the front lines when victims of crimes need help the most.
Becoming a Forensic Nurse
Those who are interested in forensic nursing should have an interest in not only direct patient care, but also in being a patient advocate. They should also have an interest in criminal justice and the legal system. Strong attention to detail is also a quality valued in forensic nursing. Forensic nurses are exposed to emotionally draining and potentially disturbing cases, so having a stable work-life balance and support from family and friends is essential.
What Are the Educational Requirements for a Forensic Nurse?
Completion of an accredited nursing program is required. Aspiring forensic nurses can obtain an associate's degree in nursing (ADN) or a bachelor's degree in nursing (BSN). While a master's degree in nursing (MSN) is not required, it may make a nurse more hirable. Additionally, specialty forensic nursing graduate degrees are required for certain types of forensic nursing certifications.
After completion of a nursing program, successful completion of the NCLEX-RN exam is required for licensure as a registered nurse.
A nurse may choose to practice as a registered nurse or advance to nurse practitioner specializing in forensic nursing.
Learn about post-master's forensic nursing certificate programs.
Any Certifications or Credentials Needed?
Obtaining certification in forensic nursing is highly recommended. While not necessarily required, certification demonstrates a commitment to the profession and a higher standard of care within the field of forensic nursing.
According to the International Association of Forensic Nurses, there are several options for certification including:
Sexual Assault Nurse Examiner - Adult (SANE-A)
Sexual Assault Nurse Examiner - Pediatric (SANE-P)
The courses in this program includes 41 and 43 hours of continuing education, respectively. In addition to the online course work, clinical preceptorship is required for hands-on education.
Registered nurses and advanced practice nurses can also complete a formal forensic nurse specialist program. The American Institute of Health Care Professionals offers comprehensive training in forensic nursing to include 250 contact hours of continuing education. The requirements for this program include:
Completion of formal training as a registered nurse
A current/ valid RN license
While an Advanced Forensic Nursing certification used to be offered through the American Nurses Credentialing Center, the ANCC retired it in late 2017.
Where Do Forensic Nurses Work?
Forensic nurses can work in a variety of patient care areas. In the hospital setting, forensic nurses can work in the emergency room or urgent care departments assisting with trauma cases (intentional and unintentional trauma), injuries, and assault/ abuse.
In the community setting, forensic nurses can assist coroners, medical examiners, or pathologists.
What Does a Forensic Nurse Do?
Forensic nurses have many duties that may differ based on where they work. Forensic nurses basically wear two hats - a nurse hat and a law enforcement hat. This unique, dual role ensures that victims of a crime receive the best quality care during a very emotionally and physically trying time. Victims of sexual assault or battery may not trust caregivers, or they may be afraid to report to law enforcement. Forensic nurses on the front lines can act as both caregiver and liaisons, limiting the amount of interactions which, in turn, can help build trust with victims.
Forensic nurses who work in emergency departments/urgent may:
Take a thorough patient history
Collect evidence such as debris, bodily fluids, bullets
Perform physical examinations
Photograph injuries/ evidence
Perform wound care
Interview the patient and/or family
Report victims of assault/abuse to local law enforcement and Child/ Adult Protective Services
Forensic nurses working in the community may:
Take blood/ tissue samples
Respond to the scene of accident/death
Photograph injuries/wounds
Photograph crime scenes
Collect evidence
Assist with autopsies
Act as a deputy coroner
What Are the Roles and Duties of a Forensic Nurse?
Whether forensic nurses are employed in the hospital or community setting, working with deceased or living patients, their roles are the same. These include:
Collect data and complete thorough documentation
Act as a liaison between victims of assault and their families
Act as a liaison with law enforcement and social services
Testify in court
Provide comfort to victims and families
Provide resources to victims and families including mental health counseling, shelters, etc.
Forensic Nurse Salary & Employment
Forensic nursing is a relatively new specialty. The unique role of a forensic nurse acting as a caregiver and crime specialist has led to many new career opportunities. According to payscale.com, forensic nurses can earn between $46,509 to $90,960 annually. This may differ based on credentials, state, city, and organization.
Helpful Organizations, Societies, & Agencies