Georgia Post-Graduate Certificate in Nursing Programs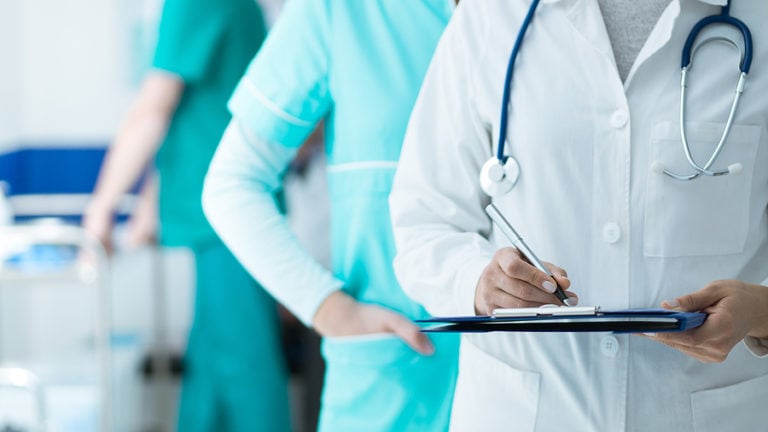 Registered Nurses in Georgia are in demand. This field also comes with plenty of room for growth. Nurses looking to advance their careers in Georgia will eventually need to earn a Master's of Science in Nursing (MSN) degree. For nurses who already have a master's degree, but are looking to change specialties, the state of Georgia offers a variety of post-graduate nursing certificate programs both in-person and online that allow nurses to specialize in a variety of care areas.
Post-Graduate Certificate in Nursing Admission Requirements in Georgia
If you're looking to start a post-graduate certificate in nursing program in Georgia, there are a few prerequisites you will need to have achieved first:
Current RN license
An MSN degree from an accredited university
APRN certification
An overall GPA of 3.0 on previously completed academic work, though some universities have exceptions
Depending on the university, you will be required to have additional certification such as CPR
A CV or work statement
One or more letters of reference
Post-Graduate Certificate in Nursing Classes and Courses
Students and RNs in post-master's nursing certificate programs in the state of Georgia can expect to take a variety of courses related to their chosen specialty, along with some clinical hours. For example, courses included in the curriculum of Georgia Southern University's Post-MSN Family Nurse Practitioner Certificate program include:
Psychodynamics of Health
Pediatrics
Woman's Health
Adult & Gerontology
Program Length
When it comes to getting your post-grad nursing certificate in the state of Georgia, you have a variety of course lengths depending on the program you select. Full-time and part-time program options are typically available to accommodate a variety of schedules. Most programs can be completed in just a few semesters of study, making this route much shorter than completing a full degree program. An individualized "gap analysis" may be completed to assess how many courses or clinical hours a nurse will be required to complete.
Tuition and Cost of Attendance
Tuition for these programs varies based on the school and location. Keep in mind that in addition to tuition expenses, students will also need to cover the costs of textbooks, materials, and any required fees. Atlanta's Emory Nursing charges a semester rate of $21,630 for their post-MSN nursing certificates. Interested students can inquire about financial aid and scholarships to offset the cost of their program.
Online Post-Graduate Nursing Certificate Programs in Georgia
Georgia, like most states, now offers a robust set of online programs for post-grad nursing certificates in their state. There are a few advantages of these types of programs – the largest of which is scheduling. Online programs typically allow students to schedule classes on their own time. Online programs are also more flexible, which lets students continue to work their regular jobs without having the scheduling conflicts that come with in-person programs.
Featured Online School
Georgia Southwestern State University offers a CCNE-accredited program with two post-master's nursing certificate options. Students can focus on specializing in a Nurse Educator or Health Care Informatics role. These programs require just 15 total program hours to complete.
Post-Graduate Certificate in Nursing Career Pathways in Georgia
Students looking to advance their careers can use their post-graduate certificates to open a pathway to any of these jobs and more:
Post-Graduate Nursing Certificate Salary & Job Outlook
According to the Bureau of Labor Statistics, some RNs with post-master's certificates in Georgia can earn upwards of $50 an hour or over $100,000 per year. Exact salaries, however, will vary based on employer, level of experience, city, and more. The growth rate for these jobs is 26%, which is much higher than the average for other lines of work.
List of Georgia Post-Graduate Certificate in Nursing Programs
Registered Nurses in the state of Georgia who are looking to earn a post-grad nursing certificate can take advantage of the state's many programs. Take a look at the following programs and get started on advancing your career today.
Americus, GA
Atlanta, GA
Augusta, GA
Columbus, GA
Dahlonega, GA
Macon, GA
Milledgeville, GA
Milledgeville,, GA
Savannah, GA
Statesboro, GA
Are we missing your school's program or need to update information listed? Please contact us so we can make the necessary changes.