Nevada Post-Graduate Certificate in Nursing Programs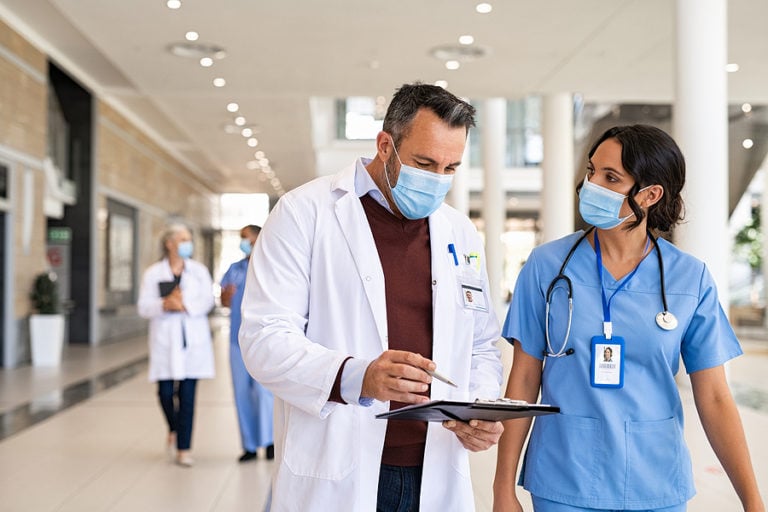 In the state of Nevada, a nurse who has obtained a Master's of Science in Nursing (MSN) and wants to gain specialization may choose to receive a Post-Graduate Certificate in Nursing. Whether online or in a classroom, an RN can earn a post-graduate cert through an intensive and targeted program that expands knowledge and add qualifications very quickly to advance their career in Nevada.

Post-Graduate Certificate in Nursing Admission Requirements in Nevada
The exact requirements will vary by school, but those who wish to pursue a post-graduate nursing certificate in Nevada will need to meet requirements such as:
Master's degree in nursing (in some programs, a nurse practitioner or APRN degree is required)
Minimum GPA in the MSN or APRN program
Specified number of hours in a clinical setting
Letters of recommendation
Current, unrestricted nursing license
If APRN is needed, they must complete advanced pharmacology, physiology, and physical health assessments
Some universities, like Touro University Nevada, also specify that the degree previously obtained must be from a program accredited by a regional or national accreditation body.
Post-Graduate Certificate in Nursing Classes and Courses
To obtain a post-master's certificate, a nurse must complete a variety of highly specialized courses, which differ based upon the program track. Courses in Touro University Nevada's Post-MSN Family Nurse Practitioner certificate program, for example, include the following:
Primary Care and Differential Diagnosis
Primary Care for Disease Prevention & Wellness Practicum
Primary Care of Mental Health Across the Lifespan
Pharmacology for Advanced Nursing Practice
Clinical Intensive
Program Length
A post-graduate certification program typically takes one year if attending full-time and two years if the nurse chooses to work full-time while completing the courses on a part-time basis in Nevada. This may fluctuate depending on specialization chosen as well as the prior education and experience that an RN comes into the program with.
Tuition and Cost of Attendance
Most schools charge per credit hour for certification programs. A post-master's nursing certificate program is approximately 12-38 credit hours, depending on the certification track. That per credit fee may be anywhere from $500 to $800 per credit. Also, one can expect a lab fee that may run as much as $900 per trimester and small miscellaneous fees.
Online Post-Graduate Certificate in Nursing Programs in Nevada
Online programs offer many advantages to those seeking to continue their education. The most vital is flexibility. Universities have designed these programs to eliminate the barriers to learning that those who want to keep working face. The student attends online when and where they want as opposed to working around a class schedule. Keep in mind that there may be some classes and labs where students need to participate online in real-time or in-person.
Featured Online School
The University of Nevada, Las Vegas, is just one example of an online post-graduate certificate program in the state. Their nurse educator track strengthens not only clinical skills but the ability to impart those skills to others and support growth within a facility. The school offers full-time or part-time options to meet their students' needs.
This program only requires 12 credit hours in which the student completes these courses:
NURS 709 – Teaching and Learning in Nursing Education
NURS 710 – Course Level Evaluation Strategies for Nurse Educators
NURS 724 – Developing & Evaluating Curriculum for Nursing Education
NURS 733 – Nursing Education Practicum I
Other potential tracks include:
Advanced Graduate Certificate in Emergency Nurse Practitioner
Advanced Graduate Certificate in Nursing Education (Post Master's)
Advanced Graduate Certificate in Psychiatric Mental Health Nurse Practitioner
Advanced Graduate Certificate in Psychiatric Mental Health Nurse Practitioner for the FNP
Advanced Graduate Certificate in Biobehavioral Nursing (Post Doctoral)
Post-Graduate Certificate in Nursing Career Pathways in Nevada
A registered nurse who completes a post-grad nursing certificate program can work in several roles and may earn titles such as:
Post-Graduate Nursing Certificate Salary and Job Outlook
The need for advanced nurses is growing nationally, with the job market expanding much faster than average, according to the U.S. Bureau of Labor Statistics. While the average Nurse Practitioner in the U.S. makes $113,930, the average Nurse Educator in a clinical setting makes $123,000.
The primary reason for the nursing shortages in Nevada isn't that there aren't enough people who want to be nurses. Instead, it's the fact that there are not enough nurses who are trained to teach those nurses. Someone who gets their post-graduate certificate in nursing could be an important part of the solution.
List of Nevada Post-Graduate Certificate in Nursing Programs
Those who wish to seek their post-graduate certification in nursing have many options in the state, including the following programs.
Henderson, NV
Graduate Certificate Programs
874 American Pacific Drive
Henderson
,
NV
89014
(702) 777-8687
Las Vegas, NV
Graduate Certificate Programs
4505 S. Maryland Pkwy.
Las Vegas
,
NV
89154
(702) 895-3011
Reno, NV
Graduate Certificate Programs
1664 N. Virginia Street
Reno
,
NV
89557
(775) 784-1110
Are we missing your school's program or need to update information listed? Please contact us so we can make the necessary changes.