North Carolina Post-Graduate Certificate in Nursing Programs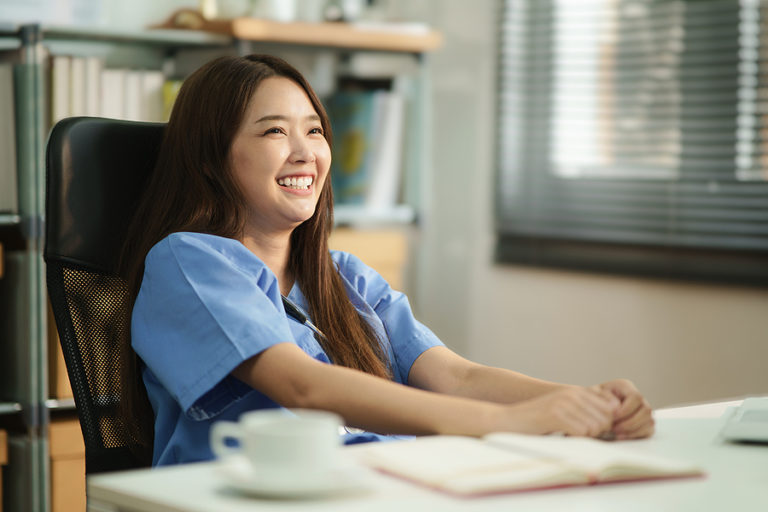 According to The U.S. Bureau of Labor Statistics, demand for the knowledge and services of well-trained nursing professionals is expected to go up by approximately 26% between the years 2018 and 2028.
As a nurse who already holds an MSN degree, you know how important the work of professionals like yourself is for the wellbeing of the community. By pursuing continued education in the nursing field, you offer a great benefit not only to the community where you live, but also to gain access to many more exciting career opportunities. Post-graduate nursing certificates in North Carolina can help RNs specialize and further their career prospects to reach their goals.

Post-Graduate Certificate in Nursing Admission Requirements in North Carolina
Admissions prerequisites will vary from one school to the next. But schools in a given state will tend to follow similar guidelines. The admissions requirements for post-graduate nursing programs at the Duke University School of Nursing:
MSN from an accredited university
Licensure as a nurse in North Carolina
Completion of application
Minimum one year of nursing experience
Three letters of recommendation
Personal interview
Post-Graduate Certificate in Nursing Classes and Courses
Post-graduate nursing certificate program coursework will depend on the specialty chosen. Typical North Carolina post-graduate nursing programs include course titles such as the following, taken from the University of North Carolina at Chapel Hill's Family Nurse Practitioner certificate program:
NURS 715: Pathophysiology for Advanced Nursing Practice
NURS 720: Pharmacotherapeutics in Advanced Nursing Practice
NURS 752: Advanced Diagnostic Reasoning and Management
NURS 810*: Primary Care of Adolescents and Adults — 120 clinical hours
NURS 825*: Sexual and Reproductive Health — 120 clinical hours
Program Length
Post-Graduate Nursing Certificate programs are typically shorter than full degree programs, often requiring less than 30 credits to complete. The specialty chosen, attendance options (full or part-time), and other factors will determine the exact length of a post-grad nursing certificate, so students should research each program to determine the time-frame for their particular situation.
Tuition and Cost of Attendance
Tuition and fees for post-master's certificate in nursing programs can fluctuate depending on the school chosen, the program specialization, and how many units are required. Most post-grad certificates charge per credit, with programs requiring anywhere from 12-29 credits. The semester tuition for full-time students in Western Carolina University's FNP Post-Master's Certificate program is a little over $5,000.
Online Post-Graduate Certificate in Nursing Programs in North Carolina
While there was a great deal of resistance to online schooling for medical practitioners initially, online coursework has become a standby for many nursing students. Many nursing students are non-traditional students with families, jobs, and other responsibilities outside the classroom. Online classes are often less expensive than traditional classes, have more flexible scheduling and give the student access to material she or he may not have access to otherwise.
Featured Online School
East Carolina University offers a variety of post-master's nursing certificate programs in an online format, including concentrations in Adult-Gerontology Clinical Nurse Specialist, Nursing Education, Neonatal Clinical Nurse Specialist, Neonatal Nurse Practitioner, Nurse Midwifery, Nursing Leadership, and Psychiatric-Mental Health Nurse Practitioner. Limited on-campus requirements may apply to some of these programs.
Post-Graduate Certificate in Nursing Career Pathways in North Carolina
By seeking to pursue your nursing education at the post-graduate certificate level, you are opening the door to a broader and more lucrative career in the nursing field. Here are a few of the most common and most sought after careers your post-graduate nursing certificate can make available to you in North Carolina.
Post-Graduate Nursing Certificate Salary and Job Outlook
RNs who earn post-master's nursing certificates are poised to find gainful employment, as many hospitals and healthcare facilities are in the midst of a nursing shortage. Highly skilled and specialized nurses are in even higher demand. According to the U.S. Bureau of Labor Statistics, Nurse Anesthetists, Nurse Midwives, and Nurse Practitioners had a median annual salary of $113,930 per year in 2018. The job outlook for these careers is also much higher than average, and is expected to grow 26% through 2028.
List of North Carolina Post-Graduate Certificate in Nursing Programs
Now that you've seen an overview of what you can expect as you pursue your post-graduate nursing certificate, it's time to look at the programs available to you in the state of North Carolina.
Boiling Springs, NC
Chapel Hill, NC
Charlotte, NC
Cullowhee, NC
Durham, NC
Greenville, NC
Are we missing your school's program or need to update information listed? Please contact us so we can make the necessary changes.