South Carolina Post-Graduate Certificate in Nursing Programs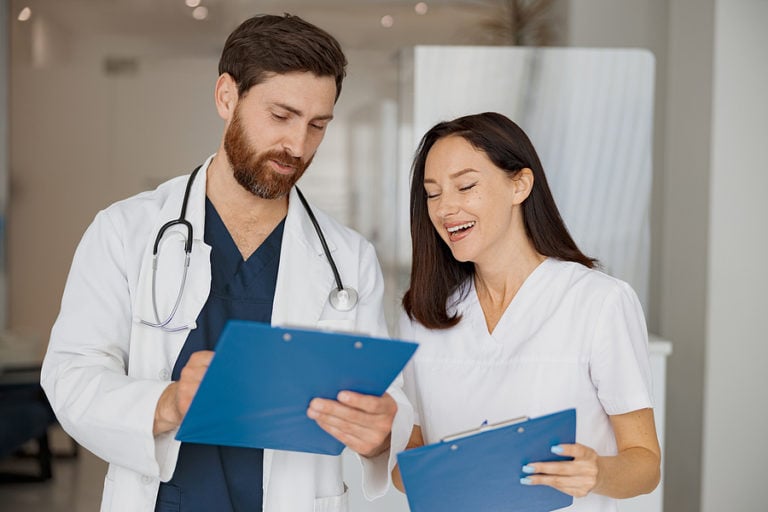 For Advanced Practice Registered Nurses (APRNs) who want to pursue a second specialty, South Carolina's post-graduate certificates in nursing are the perfect solution. These certificates help working nurses advance their careers by expanding the number of roles they are qualified to fill. For example, a nurse with an APRN designation of Family Nurse Practitioner might pursue a post-graduate certificate to gain the designation of Adult-Gerontology Nurse Practitioner.

Post-Graduate Certificate in Nursing Admission Requirements in South Carolina
Regardless of which school you choose for your post-graduate nursing certificate, the admission requirements are going to be similar. Students should check the requirements for the school they plan to attend, but the requirements for admission to the post-graduate certificate programs at the University of South Carolina are a good example. The school requires:
A completed graduate school application
A bachelor's degree
Official transcripts from all previous schools
Official test scores
Letters of recommendation
An application fee
English proficiency requirements for non-citizens
Post-Graduate Certificate in Nursing Classes and Courses
The courses required for each program vary depending on the specialty and the individual school's requirements. Most programs require some general nursing courses combined with courses that are directly related to the desired specialty. For example, the post-graduate nursing certificate for psychiatric mental health nurse practitioner from Anderson University Online requires the following courses:
Faith and Learning Overview
PMHNP I
Interprofessional Collaboration in Health Promotion
Advanced Assessment Processes in Mental Healthcare Across the Life Span
Management of Behavioral Health Populations Across the Life Span
Psychopharmacological Therapies Across the Life Span
Management of the Complex Mental Health Client Across the Life Span
PMHNP II
Certification Review Seminar – PMHNP
Program Length
Post-graduate nursing certificates can require anywhere from 9 to 30 credits. They usually take around two years to complete, but some may be completed more quickly. Some programs are designed to be taken part-time, which would take longer. However, graduate students may be able to participate in an accelerated program.
Tuition and Cost of Attendance
The cost of post-graduate education varies from school to school based on many factors. For example, public schools are almost always less expensive than private schools. In addition to tuition, students need to think about how much they will spending on housing, meals, books, supplies, and fees. The University of South Carolina provides a breakdown on how much students usually spend. USC students can expect to spend:
$12,688 for in-state tuition or $33,928 for out-of-state tuition
$8,218 for housing
$3,966 for meals
$1,085 for books and supplies
Online Post-Graduate Nursing Certificate Programs in South Carolina
At least four schools in South Carolina offer online post-graduate nursing programs. These programs are designed to fit into a working nurse's busy schedule so that students can continue to work while advancing their education. Online programs are usually flexible enough to accommodate even the busiest schedules, so they are great for adult students with families or other commitments.
Post-Graduate Certificate in Nursing Career Pathways in South Carolina
Most South Carolina post-graduate nursing certificates prepare the student to earn an Advanced Practice Registered Nurse designation in the area of specialty. Students must be licensed by the South Carolina Board of Nursing following completion of the program in order to earn the APRN designation. The programs available in South Carolina are:
Post-Graduate Nursing Certificate Salary & Job Outlook
The job outlook for Advanced Practice Registered Nurses is outstanding. The number of jobs is expected to grow 26% by 2028, which is much faster than the average growth rate. In 2018, nurse practitioners earned a median wage of $113,930 according to the Bureau of Labor Statistics. Some earned as much as $180,000 or more.
List of South Carolina Post-Graduate Certificate in Nursing Programs
If you're ready to take your APRN career to the next level, consider contacting one or more of these schools about their South Carolina post-graduate nursing programs.
Charleston, SC
Graduate Certificate Programs
9200 University Boulevard
Charleston
,
SC
29406
(843) 863-7000
Columbia, SC
Graduate Certificate Programs
1601 Greene Street
Columbia
,
SC
29208
(803) 777-7412
Florence, SC
Graduate Certificate Programs
PO Box 100547
Florence
,
SC
29502
(800) 368-7551
Are we missing your school's program or need to update information listed? Please contact us so we can make the necessary changes.