South Dakota Post-Graduate Certificate in Nursing Programs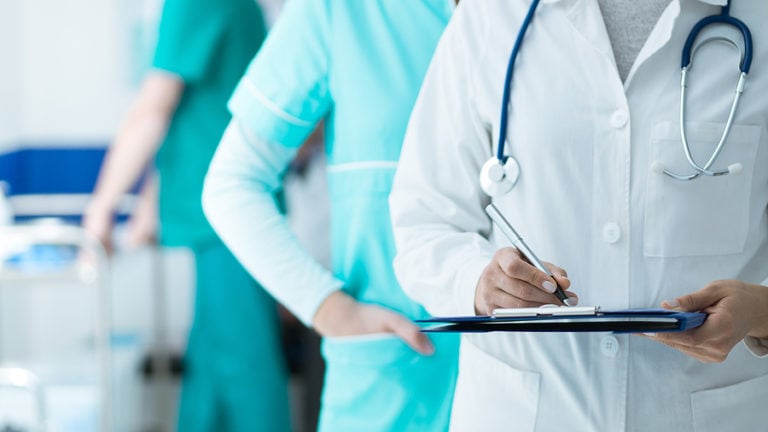 Advanced Practice Registered Nurses (APRNs) in South Dakota who have a master's or doctoral degree often decide to expand their practice with a subspecialty or to change their area of focus. There are several online and traditional schools to choose from that offer post-graduate nursing certificates. These programs allow nurses in South Dakota to achieve APRN certifications in new areas that can enrich their careers.

Post-Graduate Certificate in Nursing Admission Requirements in South Dakota
If you have an MSN or DNP, you may benefit from obtaining a South Dakota post-graduate nursing certificate. Each university or college has its own requirements for admission. Besides filling out an application and paying the admissions fee, you will have to prepare a personal statement for each school you apply to. Post-MSN certificate programs are relatively rare in South Dakota. However, South Dakota State University offers several specialties. Their admissions requirements are as follows:
Bachelor's of Science in Nursing from CCNE or NLNAC-accredited program
MSN or DNP from CCNE or NLNAC-accredited program
GPA of 3.0 out of 4.0
Active RN license from anywhere in the U.S.
1,500 hours of experience as an RN
Background check
Drug screening
Immunizations check
Post-Graduate Certificate Nursing Classes and Courses
Each university varies in its requirements but your classes will match the area you choose to specialize in. Online and campus-based programs have similar coursework in a specific specialty. The length of the program and the number of clinical hours also vary greatly based on your certification requirements in South Dakota.
SDSU's post-grad nursing certification programs offer some of the few opportunities for post-grad education in South Dakota.
The university offers the following certifications:
Clinical Nurse Leader (online delivery)
Family Nurse Practitioner (blended campus and online delivery)
Nurse Educator (online delivery)
Psychiatric Mental Health Nurse Practitioner (online delivery)
SDSU's Nurse Educator certification requires the following courses:
Curriculum Development and Program Evaluation in Nursing Credits
Assessment and Evaluation in Nursing Education Credits
Teaching and Learning Methodologies in Nursing Credits
Nurse Educator Didactic/Practicum Credits (5 credits required)
This 15-credit certification can be completed in one semester, but other certifications require more than 30 credits plus clinical hours.
Program Length
The length of time it takes to complete a post-master's nursing certificate depends on several factors. If you work and have family obligations, for example, you may only be able to take one course at a time. The program requirements also vary greatly. Although SDSU's Nurse Educator Certification has only 15 credits, its Family Nurse Practitioner certification requires 29 academic credits and 1,050 clinical hours.
Tuition and Cost of Attendance
Tuition rates vary widely from university to university. Out-of-state students pay higher tuition rates than in-state students. At South Dakota State University, for example, tuition for in-state nursing graduate students pay $610 per credit hour of campus and online coursework. Out-of-state students enrolled in SDSU classes pay $910 per credit hour. These rates include all administration and delivery fees.
In comparison, Regis College offers online post-graduate nursing certifications nationwide, including in South Dakota. Students pay $980 per credit hour at Regis.
Online Post-Graduate Certificate in Nursing Programs in South Dakota
South Dakota MSNs can attain a post-graduate nursing certificate at online universities and colleges. Besides South Dakota State University, there are several nationwide schools accredited for South Dakota licensing requirements. Generally, some students choose nearby colleges to ensure they can complete clinical hours close to home. However, since options in South Dakota are somewhat limited, online courses provide a convenient way to meet the academic portion of the certificate. Each school has unique requirements for clinical hours.
Featured Online School
Regis University offers completely online programs for post-MSN certifications. It has five certificate options:
Pediatric NP
Adult-Geriatric NP
Psychiatric Mental Health NP
Family NP
Women's Health NP
These programs require 19 – 40 credit hours to complete, based on the specialization taken. Courses are each worth three credits and take 16 weeks to complete. NP clinicals are offered in two courses worth eight credits each, and the programs can be completed in 12 to 20 months.
Post-Graduate Certificate in Nursing Career Pathways in South Dakota
Advanced Practice Registered Nursing certifications let learners extend their knowledge and deepen their practice. Some certifications may include further licensing requirements.
Post-MSN programs in South Dakota include:
Post-Graduate Nursing Certificate Salary and Job Outlook
South Dakota nurses with an MSNs and DNPs make an average of $93,000 per year, based on data available in March 2020. Location, education, specialization, and experience influence the amount of money individual nurses earn.
With the continuing nursing shortage, jobs for RNs with post-master's certificates in nursing are in high demand. The U.S. Bureau of Labor Statistics predicts that nurses in this sector will experience job growth over the next decade that's much higher than other professions.
List of South Dakota Post-Graduate Certificate in Nursing Programs
South Dakota nurses have access to several post-graduate nursing certificate programs. Check out the list of on-campus, online, and hybrid schools to choose the one that's best for you.
Brookings, SD
Graduate Certificate Programs
1004 Campanile Dr
Brookings
,
SD
57007
(605) 688-4114
Are we missing your school's program or need to update information listed? Please contact us so we can make the necessary changes.