Texas Post-Graduate Certificate in Nursing Programs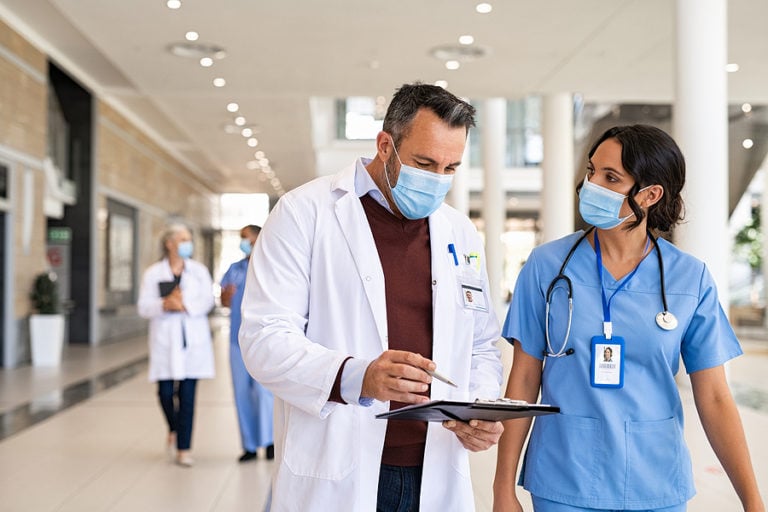 Those who are looking to advance to higher levels in nursing may eventually wish to consider a post-graduate nursing certificate. These certificates allow advanced practice registered nurses (APRNs) to specialize in a niche area of high-level care without having to complete another full graduate degree program. For nurses who have previously earned a Master's of Science in Nursing (MSN) degree, there are a handful of options for post-graduate certificate in nursing programs throughout the state of Texas.

Post-Graduate Certificate in Nursing Admission Requirements in Texas
Depending on the exact program, the standards of admission can vary slightly; however, there are a few standard requirements that post-graduate certificate programs are going to have for admission. Some of the common requirements in Texas include:
Hold an MSN (or equivalent) degree from a program that is accredited nationally
Have a current and active nursing license to practice either in Texas or the current state of residence
Obtain a GPA of at least 3.0 during the completion of an MSN program
Complete all pre-requisite requirements for that program
Complete the application process for the institution which may include documentation of clinical experience and letters of recommendation
Post-Graduate Certificate in Nursing Classes and Courses
Many institutions in Texas provide post-graduate certificate programs that have been tailored to specific specialty areas. For example, the family nurse practitioner post-graduate certificate program at University of Texas at Arlington includes courses like:
Advanced Health Assessment & Differential Diagnosis Across the Lifespan
Advanced Pathophysiology
Pediatric Assessment Lab
Adult Gerontology Assessment Lab
Role of the Nurse in Advanced Practice
Program Length
The length of a post-graduate certification program in the state of Texas can vary from program to program. First, the length of the program is going to vary depending on the specialty. Family Nurse Practitioner certifications, Acute Care Nurse Practitioner certifications, and Adult Gerontology Nurse Practitioner certifications may take different lengths of time. Depending on the specialty, most post-graduate certification programs at the University of Texas at Austin are going to require one to two years depending on whether someone attends full-time or part-time.
Tuition and Cost of Attendance
The cost of obtaining a post-graduate certificate in the state of Texas will vary widely from school to school. State institutions (those associated with the University of Texas) are going to be less expensive than private schools. In addition, remember that tuition does not include additional expenses such as supplies, books, and commuting. The University of Texas at Houston charges $316 per credit to in-state students and $1119 per credit to out of state students.
Online Post-Graduate Certificate in Nursing Programs in Texas
There are numerous online post-graduate certification programs in Texas. These programs are often less expensive and more convenient without sacrificing the academic rigor of traditional classroom programs. One of the biggest advantages is that nurses can complete their post-graduate certification courses while staying employed and on their own time.
Featured Online School
The Texas Woman's University offers an online family nurse practitioner post-master's certificate program. This program is geared towards nurses who've already completed a master's in nursing degree. The certificate program provides the knowledge and clinical experiences needed to transition into a role as a primary care family nurse practitioner.
Post-Graduate Certificate in Nursing Career Pathways in Texas
Once a nurse has completed their post-graduate certification course work, there are numerous career titles that might follow. Some of the most common nurse practitioner career titles include:r
Post-Graduate Nursing Certificate Salary and Job Outlook
The career and salary outlook for post-graduate nursing certificates is bright. The national average salary for a registered nurse is just over $60,000 per year; however, it is not unusual for a nurse practitioner to earn close to $100,000 per year. Depending on the specialty chosen, the salary for a licensed post-graduate nurse can vary widely.
List of Texas Post-Graduate Certificate in Nursing Programs
It is helpful to compare the various options for post-graduate certification programs in the state of Texas. Some of the most popular post-graduate certification programs in the state include:
Abilene, TX
Austin, TX
Canyon, TX
Corpus Christi, TX
Denton, TX
Edinburg, TX
El Paso, TX
Fort Worth, TX
Galveston, TX
Lubbock, TX
San Angelo, TX
San Antonio, TX
Tyler, TX
Wichita Falls, TX
Are we missing your school's program or need to update information listed? Please contact us so we can make the necessary changes.