Connecticut RN to BSN Programs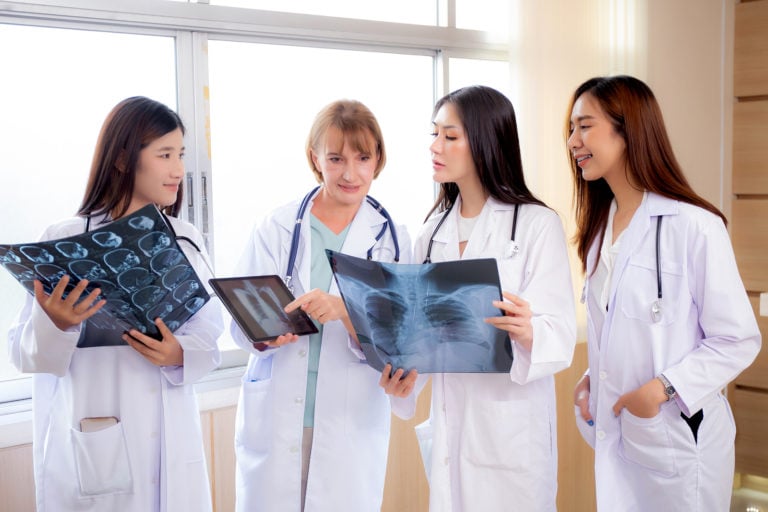 To meet the demand for nurses with a Bachelor of Science in Nursing degree, Connecticut schools have steadily increased their continuing education offerings for current registered nurses (RNs). Through an RN to BSN bridge program, RNs in the state have the opportunity to build upon the knowledge they gained via an Associate's Degree in Nursing or diploma program, and in turn, provide greater patient care and achieve higher levels of career success.
2023 - Best Online RN to BSN Programs in Connecticut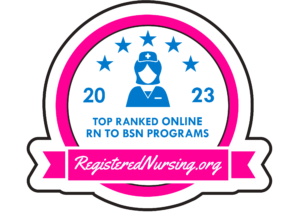 With so many hospitals starting to require BSN degrees as a term of employment, many Connecticut RNs are looking to advance their education. Online RN to BSN programs are ideal for those who want to earn their bachelor's degree in a flexible and convenient format. We have ranked Connecticut's top online RN to BSN programs to help you find the right program to propel your career to the next level. Check out our rankings below and take the first step today!
For more information on our top nursing school rankings, visit our Methodology Page (https://www.registerednursing.org/rankings-methodology/).
Sacred Heart University in Connecticut offers a holistic, RN to BSN that is delivered completely online. The far-reaching degree includes a core nursing curriculum as well as teachings in literature, cultural diversity, and sociology to improve patient outcomes.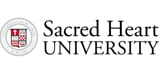 Quick Facts:
40 years of nursing education excellence

Accepts a large number of transfer credits

A private, not for profit university
Catering to the needs of practicing nurses and their busy schedules, the online RN to BSN at Goodwin University allows RNs to work while earning a bachelor's-level nursing degree. During the bridge program, students learn to become patient advocates as well as how to apply nursing research and practice.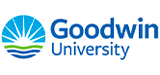 Quick Facts:
Simplified enrollment process

A veteran-friendly college

Flexible, 16-month completion program
Southern Connecticut State University
Southern Connecticut State University offers a respected online RN to BSN program for those who hold an ADN or diploma in nursing. Most of the curriculum is offered in an 8-week format. 22 credits of prerequisites along with 27 credits of nursing requirements must be completed to earn the BSN degree.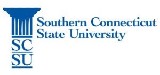 Quick Facts:
Public 4-Year
A few grad programs offered online
SCSU's nursing department has been around for over 50 years
Admissions Requirements for Connecticut RN to BSN Programs
RN to BSN programs can be competitive, so you'll want to ensure that you meet or exceed all entrance requirements in order to be admitted into your school of choice. The below are examples of typical requirements:
Current RN license
Submission of a professional resume
Official transcripts verifying completion of an undergraduate degree
Two letters of recommendation
RN to BSN Classes & Courses
Most schools in the state that offer an RN to BSN program offer a mix of general core courses as well as upper-level nursing courses to build upon the education of the RNs that make up the student body. The program at Goodwin College offers the following nursing courses:
NUR 300: Foundations of Professional Nursing
NUR 351: Introduction to Nursing Research
NUR 363: Clinical Nursing Leadership
NUR 459: Introduction to Health Care Policy and Advocacy
Online RN to BSN Programs in Connecticut
Many states, Connecticut included, are encouraging their RNs to complete at least a BSN degree. That's why online options through Connecticut schools have become so popular. These RN to BSN programs offer maximum flexibility and usually allow both full-time and part-time attendance. Busy working RNs are able to complete the coursework online at their convenience.
Admissions and Program Length
Generally speaking, a total of 120 credit hours is needed to complete an RN to BSN program. These credits consist of a mix of general education courses and upper-division nursing courses. The good news is that most students are able to transfer over a portion of their ADN credits in order to complete the program faster. Many programs can be completed in around 16 months with part-time study. Be sure to inquire with your school of choice on program start times, as they can vary. Most schools allow you to begin the program at the start of the Fall and Spring semesters, if not more often.
Tuition and Cost of Attendance
A big factor in continuing your nursing education is cost. While you should feel free to compare RN to BSN program costs, affordable options in the state do exist. To provide an example, the total RN to BSN program expenses at the University of Hartford are estimated at roughly $450 per credit hour, not including additional fees.
Does an RN to BSN Increase My Salary?
Aside from the higher paycheck, the main thing a completed BSN degree affords is security. With the push toward higher education for many nursing careers, it's wise to complete a bachelor's program to ensure you will have the right qualifications for the job you desire. Without it, you'll be missing out on potential earnings as well as advancement opportunities.
RN to BSN Salary Comparison in Connecticut
The salary outlook for experienced, educated nurses in the state is favorable. Payscale reports that the wage range for registered nurses in New Haven, Connecticut is between $28 and $48 an hour. Those wanting to reach the top of the pay range will need to hold a BSN or higher, making the decision to go back to school an easy one for ambitious registered nurses.
2023 List of RN to BSN Programs in Connecticut
Connecticut is devoted to the healthcare field and seeing nurses rise to their potential. The state has started an initiative to help provide financial support for nurses to obtain a Bachelor's of Science in Nursing (BSN) or greater. The qualifications and skills that all the state's more than 10 bridge programs can help you obtain when pursuing a BSN degree opens the doors to an array of different job opportunities, as well as puts nurses at an advantage to earn a higher salary. Connecticut BSN or higher nurses can earn approximately $8,000 more annually than ADN nurses. Higher education means higher salaries and the possibility of greater career success.
Find RN to BSN Programs By City:
Danbury, CT
East Hartford, CT
Fairfield, CT
Hamden, CT
New Britain, CT
New Haven, CT
West Hartford, CT
Are we missing your school's program or need to update information listed? Please contact us so we can make the necessary changes.