Georgia RN to BSN Programs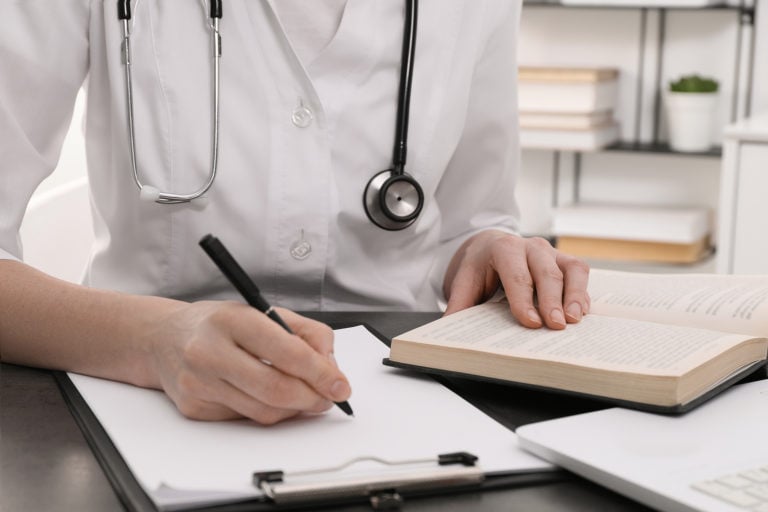 Current registered nurses (RNs) who want to earn a higher salary and assume more leadership and responsibility in their nursing roles are trending toward pursuing their baccalaureate degree via an RN to BSN bridge program. Georgia, in particular, is a great state in which to earn this degree, which caters to RNs who have completed an Associate's Degree in Nursing. If you are a working RN in Georgia looking to advance your career, there's an RN to BSN program in the state waiting for you.
2023 - Best Online RN to BSN Programs in Georgia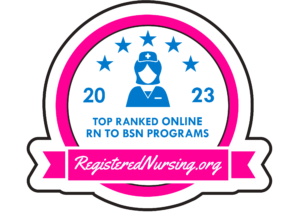 With many healthcare employers preferring to hire BSN-educated RNs, many nurses are considering going back to school to complete their baccalaureate education. RN to BSN programs are designed especially for ADN or diploma-holding RNs who want to achieve this goal. With flexible online options, nurses can often complete these programs on their terms. Finding the right online program can seem daunting; that's why we have ranked Georgia's top online RN to BSN programs. Find our rankings below to get started today.
For more information on our top nursing school rankings, visit our Methodology Page (https://www.registerednursing.org/rankings-methodology/).
Admissions Requirements for Georgia RN to BSN Programs
As long as you are a current registered nurse, you shouldn't have a hard time meeting the qualifications for admission into a good RN to BSN program. Some programs, however, are competitive, so it's wise to exceed the minimum requirements. Below are typical entrance requirements for RN to BSN programs in Georgia:
The unrestricted current nursing license in the U.S. or eligibility for licensure
Minimum college GPA of 2.0
Eligible for clearance on a criminal background check and drug screening
RN to BSN Classes & Courses
Many RN to BSN programs require that you complete some core courses before you move on to the advanced nursing courses. Clayton State University in Georgia offers the following nursing courses as part of their program:
NURS 3110: Interactive Communication
NURS 4200: Research for Evidence-Based Practice
NURS 4300: Nursing Leadership and Management for RNs
NURS 4400: Community and Population-Focused Nursing Practice for RNs
Online RN to BSN Programs in Georgia
Schools have seen a jump in interest for online RN to BSN programs, which fit into the schedules of busy working RNs. These online programs offer the same rigorous academics as their in-person counterparts, but with the flexibility and comfort of being completed from a student's home. When researching RN to BSN programs in Georgia, don't forget to see if your school of choice offers an online option.
Admissions and Program Length
Since RN to BSN programs are designed for employed RNs, they tend to offer some flexibility in length. Students who opt for the full-time study will undoubtedly finish sooner than those who attend part-time. Generally speaking, it takes about 1.5 to 2 years to complete to program (or about 3-4 semesters), and roughly 28 credit hours are needed. Students usually begin the RN to BSN at the start of the Fall or Spring semesters, although some schools offer more frequent program start times.
Tuition and Cost of Attendance
Columbus State University, based out of Columbus, GA, estimates their online RN to BSN program tuition at approximately $199 per semester hour, plus technology, institution, and student activity fees. Keep in mind that students are also responsible for course materials, like textbooks.
Does an RN to BSN Increase My Salary?
Nurses wanting to entertain career opportunities in oncology, surgery, pediatrics, or other specialties will find that most of these environments require a BSN degree or higher, making the RN to BSN program a worthwhile endeavor. The good news is that these higher-level jobs tend to come with even higher paychecks, along with numerous advancement opportunities.
RN to BSN Salary Comparison in Georgia
RN salaries are dependent on many factors: city size, employment location (hospital, private practice, care facility), and education level are just a few. That last factor is important; with Payscale reporting the salary range of an RN in Atlanta, Georgia between $54,000 and $91,000 annually, those wanting to earn more will need to pursue higher nursing education.
2023 List of RN to BSN Programs in Georgia
The American Association of Colleges of Nurses recognizes more than 20 RN to BSN programs in the state of Georgia, and because of the number of schools offering the program, it has made it easier for nurses to access higher education. A BSN or greater degree program for nursing can have a greater impact on the number and quality of job opportunities that are being offered to nurses on a regular basis. BSN nurses in Georgia can look to earn approximately $20,000 more yearly than that of an ADN nurse. The higher the degree means your qualifications and responsibilities are greater as well, making you a more preferred standard of a nurse.
Find RN to BSN Programs By City:
Albany, GA
Americus, GA
Atlanta, GA
Barnesville, GA
Brunswick, GA
Carrollton, GA
Columbus, GA
Dahlonega, GA
Dalton, GA
Douglas, GA
La Grange, GA
Macon, GA
Milledgeville, GA
Morrow, GA
Rome, GA
Statesboro, GA
Thomasville, GA
Are we missing your school's program or need to update information listed? Please contact us so we can make the necessary changes.