Hawaii RN to BSN Programs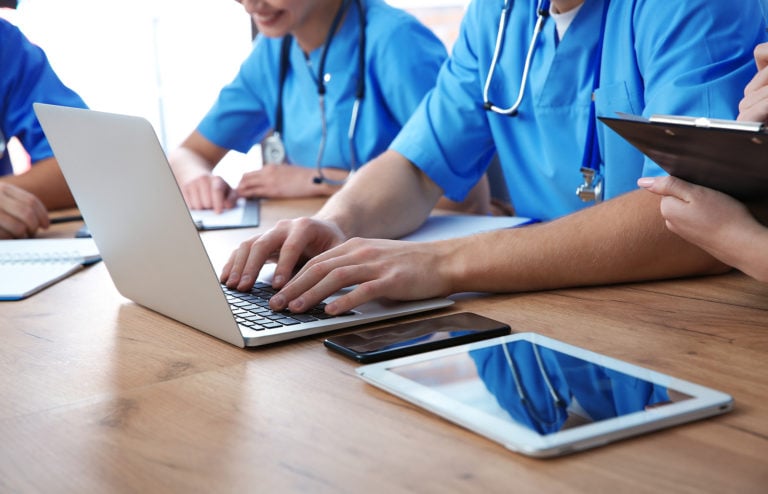 The state of Hawaii isn't just picturesque sandy beaches. They have high standards for healthcare and are encouraging their registered nurses to advance their education in order to provide top-level patient care. Many registered nurses (RNs) in the state are upgrading to a Bachelor's Degree in Nursing through the specialized RN to BSN program, which is designed specifically for working RNs. Any registered nurse with high career aspirations and a desire to earn a larger salary can benefit from this convenient program.
2023 List of RN to BSN Programs in Hawaii
Excellence in nursing can be obtained through perseverance and dedication, Hawaii has a few accredited colleges that offer that opportunity to their students through degrees such as Bachelor's of Science in Nursing. Nursing excellence can have been seen by the standard and quality of care shown by nurses in the field. It has been proven that BSN nurses are given greater responsibilities, leadership roles, and higher salaries, due to the degree they hold. Hawaii offers BSN nurses an average of $30,000 more than ADN nurses per year for such excellence.
Find RN to BSN Programs By City:
Are we missing your school's program or need to update information listed? Please contact us so we can make the necessary changes.
Admissions Requirements for Hawaii RN to BSN Programs
Registered nurses who have previously earned an Associate's Degree in Nursing (ADN) will be familiar with most of the requirements for the RN to BSN program. The following are a few examples of common entrance requirements:
Successful completion of an accredited associate degree or hospital diploma nursing program
Completion of all prerequisite courses
Minimum cumulative college GPA of 3.0
RN to BSN Classes & Courses
RN to BSN programs generally consist of pre-nursing courses, core nursing coursework, and electives. The University of Hawaii at Manoa offers the following upper-division nursing courses as part of its program:
NURS 462: Community Health Nursing for Executive RN
NURS 460: Complex Nursing and Leadership
NURS 461: Advanced Pathophysiology and Neurobiology
Online RN to BSN Programs in Hawaii
For many working RNs, a BSN completion program couldn't be earned unless a flexible learning option was available. Enter the online RN to BSN program, which is rising in popularity amongst those who want to earn a higher nursing degree while keeping an important job and personal obligations. These online options are just as prestigious and academically rigorous as in-person RN to BSN programs.
Admissions and Program Length
With RN to BSN programs offering so much flexibility, the length is really dependent on how quickly students can get through the coursework. Additionally, select prior credits earned via an ADN can often be applied toward the RN to BSN program, which can also shorten the total length. Programs can usually be completed in 3-4 semesters of full-time attendance, and students are generally admitted in the Fall and Spring semesters.
Tuition and Cost of Attendance
The University of Hawaii at Manoa charges residents approximately $471 per credit for their RN to BSN program tuition. This is not inclusive of mandatory fees and other expenses. Remember that students will typically have additional out-of-pocket costs for course materials like textbooks as well. Financial aid and scholarships are usually available to those who qualify; your school of choice will be able to give you more information.
Does an RN to BSN Increase My Salary?
The main advantage of earning a baccalaureate degree via an RN to BSN program is to gain the nursing leadership skills needed to advance in your healthcare career. Luckily, along with more responsibility and advanced job opportunities, nurses with these advanced degrees also stand to earn higher annual salaries than those with lower-level degrees.
RN to BSN Salary Comparison in Hawaii
Annual salaries for registered nurses can vary wildly, and most data encompasses a range or average. For example, Payscale lists the range for RNs in Honolulu, HI at between $24.67 and $54.13 hourly. While they don't differentiate based on education, it stands to reason that RNs with a BSN or higher are at the upper end of that range, making completion of an RN to BSN a very lucrative decision.