Kentucky RN to BSN Programs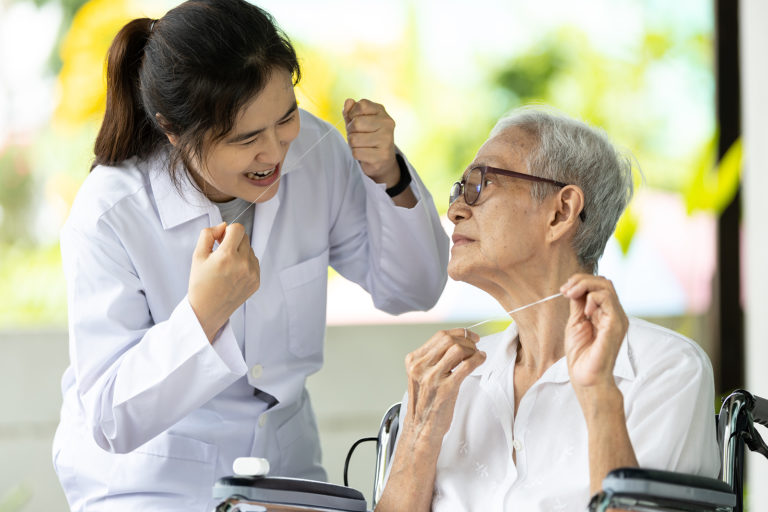 Advanced education for registered nurses (RNs) in Kentucky is on the rise. With the increased earnings and job opportunities a Bachelor's of Science in Nursing (BSN) can bring, many RNs in the state are opting to go back to school to build upon their Associate's Degree in Nursing (ADN). With both online and classroom RN to BSN program options available, Kentucky RNs have many educational choices at their fingertips.
2023 - Best Online RN to BSN Programs in Kentucky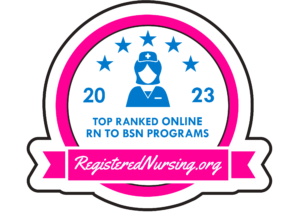 It's no secret that RNs who hold a BSN degree have a higher earning potential and are eligible for a wider array of jobs. Nurses in Kentucky who wish to transition to a BSN degree can enroll in one of the state's RN to BSN bridge programs to achieve this goal. Online RN to BSN programs make this process much easier, giving students the flexibility and autonomy to work their education into their schedules. To help these nurses choose the right program, we have ranked the top online RN to BSN programs in the state of Kentucky below. Take a look at these top schools and make your dream nursing career a reality!
For more information on our top nursing school rankings, visit our Methodology Page (https://www.registerednursing.org/rankings-methodology/).
Admissions Requirements for Kentucky RN to BSN Programs
Once you decide to pursue an RN to BSN degree program, you'll need to choose a school. Below are some of the typical admissions requirements you may face at schools in the state:
Unrestricted US Registered Nurse (RN) license
Must have earned an Associate's Degree in Nursing or a diploma in nursing
Cumulative GPA of 2.5 on all undergraduate work
Submission of transcripts from all colleges previously attended
RN to BSN Classes & Courses
General education courses, advanced nursing courses, and electives make up the curriculum of an RN to BSN program. Lexington-based University of Kentucky School of Nursing offers the following courses as part of its program:
NUR 350: Concepts in Professional Nursing
NUR 450: The Impact of Evidence-Based Practice in Nursing
NUR 354: Pathophysiology
NUR 352: Pharmacology
NUR 452: Leadership & Management for RNs
Online RN to BSN Programs in Kentucky
If convenience and flexibility are priorities, an online RN to BSN program is an ideal way to complete a baccalaureate nursing degree. These programs are accredited and academically rigorous, but allow students to finish the course at their own pace. Many working RNs and students with families find that this online program allows them to finish their degrees while keeping other commitments.
Admissions and Program Length
Program length depends mainly on whether students choose to study part-time or full-time. Many programs can be completed in 12 months (including Summer semester attendance) of full-time study, while part-time students can take 18-24 months to complete the program. Many ADN credits can be transferred over to the RN to BSN program, making the program shorter. Students can generally expect to take approximately 30 credit hours of upper-division nursing courses.
Tuition and Cost of Attendance
Tuition and fees for an RN to BSN program can fluctuate due to many things, like whether you choose an online or classroom program. You'll also need to factor in other mandatory costs, like course materials. Tuition for the RN to BSN program at Midway University costs $295 per credit hour. Many students seek financial aid in the form of loans and/or scholarships to help pay for school.
Does an RN to BSN Increase My Salary?
Registered nurses who aim to advance in their current jobs or pursue higher-level specialty nursing jobs can expect to make more money. The catch is that many of these positions require at least a BSN degree. Aside from the higher salary, a BSN makes a candidate much more attractive to employers in hospitals, care facilities, and other healthcare environments.
RN to BSN Salary Comparison in Kentucky
An RN in Louisville, Kentucky can earn between $50,000 and $85,000 annually, according to Glassdoor. The average nurse in the Louisville area earns approximately $65,000. The main difference between those earning at the bottom of the pay scale versus those at the top is education. RNs who hold a BSN or higher tend to make substantially more than those with lower nursing degrees.
2023 List of RN to BSN Programs in Kentucky
Kentucky has taken a view on the needs of their health care system that is moving toward a BSN degree requirement. Although it is not yet mandatory to obtain your BSN, it is strongly recommended. With more than 20 RN to BSN programs being offered all over the state, there is ample opportunity to take the plunge and earn your degree. A BSN nurse is generally offered more in a yearly salary, sought after for advancement opportunities, and has the ability to move into leadership positions more rapidly. If earning around $10,000 more yearly sounds like something you could sink your teeth into, you might want to consider a BSN degree.
Find RN to BSN Programs By City:
Campbellsville, KY
Columbia, KY
Crestview Hills, KY
Florence, KY
Frankfort, KY
Grayson, KY
Highland Heights, KY
Lexington, KY
Louisville, KY
Midway, KY
Morehead, KY
Murray, KY
Pikeville, KY
Richmond, KY
Are we missing your school's program or need to update information listed? Please contact us so we can make the necessary changes.