Minnesota RN to BSN Programs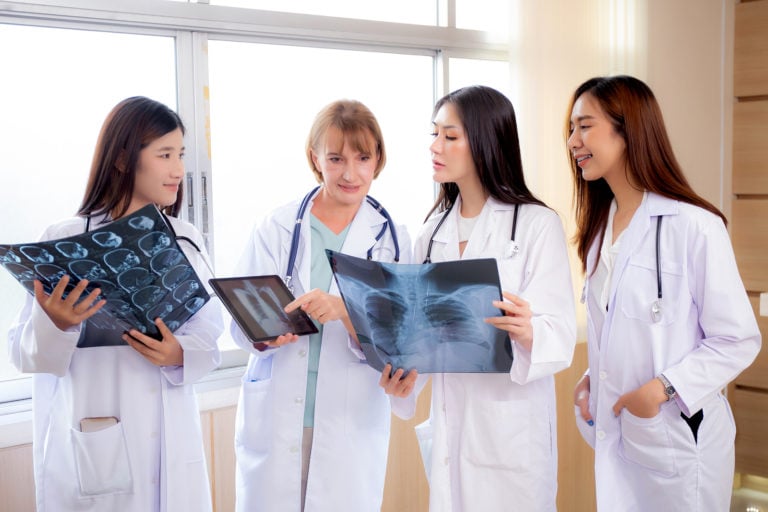 Registered nurses (RNs) looking to become leaders in the healthcare workforce are increasingly going back to school to earn a Bachelor's of Science in Nursing (BSN). This advanced degree can lead to promotions, specialized nursing careers, and a higher salary. Minnesota is leading the charge by encouraging their schools to offer RN to BSN programs for nurses who currently hold an Associate's Degree in Nursing and want to move up to the next level in their careers.
2023 - Best Online RN to BSN Programs in Minnesota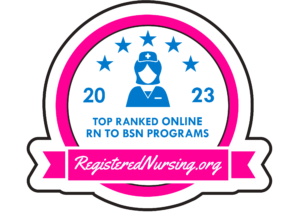 Many ADN and diploma-holding RNs eventually wish to expand their careers, and earning a bachelor's degree is a great way to do so. RN to BSN programs in Minnesota are convenient, flexible, and affordable. Online options make it easy for busy working nurses to fit their studies in. Choosing the right program is an important task; that's why we have ranked the top online RN to BSN programs in Minnesota. Browse our rankings below to find the perfect pathway for your future.
For more information on our top nursing school rankings, visit our Methodology Page (https://www.registerednursing.org/rankings-methodology/).
The College of St. Scholastica
RNs who want to help improve patient health outcomes will benefit from earning their degree via the online RN to BSN program at The College of St. Scholastica in Minnesota. The pragmatic, liberal arts curriculum focuses on health promotion, cultural awareness, and holistic interventions.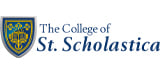 Quick Facts:
Degree plans tailored to each student

Statistics is not required


Established college with Franciscan values
Winona State University in Minnesota offers a new online RN to BSN program. Derived from its quality and highly regarded traditional program, the degree completion option was created for busy working nurses. Population-based health care and patient assessments are core areas of study.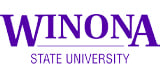 Quick Facts:
Year-round application deadlines

Practicums are completed at community partners


Affordable residency tuition for Minn. and neighboring states
RNs can provide the highest level of patient care by completing the online RN to BSN at St. Catherine University. The Minnesota-headquartered program has partnerships with top regional healthcare institutions. Courses include research, biomedical ethics, family and population care, and leadership.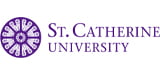 Quick Facts:
Ten-to-twelve-month degree completion

One of the nation's largest, private women's universities


Endorsed by American Holistic Nurses Credentialing Corp. (AHNCC)
Admissions Requirements for Minnesota RN to BSN Programs
There are typically strict criteria necessary for admittance into a good RN to BSN program. The following are examples of real entrance requirements that schools in Minnesota list in order to be eligible for their RN to BSN programs:
Current, unencumbered RN license
Nursing GPA of 2.75 or higher
Must submit transcripts from all colleges attended
RN to BSN Classes & Courses
Students in an RN to BSN program will need a total of 120 credits to graduate, although roughly 30 of these will be core nursing courses. Minnesota State University Moorhead offers the following upper-division nursing courses as part of their program:
NURS 342: Care of Diverse Populations
NURS 370: Nursing Research and Evidence-Based Practice
NURS 420L: Gerontological Nursing to Promote Successful Aging
NURS 450: Applied Pathophysiology
NURS 472: Leadership and Professional Development
Online RN to BSN Programs in Minnesota
Working RNs with families have often had a hard time justifying going back to school to complete their baccalaureate degrees. However, the rise of online RN to BSN programs is making this a thing of the past. These programs offer flexibility by allowing students to take courses from home on their own time schedule. Students can typically complete these courses in around one year of full-time study, or longer if they opt for part-time.
Admissions and Program Length
Those enrolled in online RN to BSN programs can typically complete them in as little as a year with full-time study. Classroom-based programs and those who choose part-time study can complete the program in closer to 2-3 years. The flexibility of this degree leaves the length up to the student. Start times are usually in the Fall and Spring semesters, although some schools offer up to 6 start times in a year.
Tuition and Cost of Attendance
It's always advised to compare program costs before settling on the right one for you, as tuition and fees can vary. For example, the tuition costs for the online RN to BSN program at Saint Mary's University of Minnesota are estimated at around $420 per credit. This does not include the expense of mandatory fees or textbooks.
Does an RN to BSN Increase My Salary?
A BSN can open the door to many positive opportunities, higher salary included. Beyond this, it affords the bearer a wider variety of nursing specialties and can lead to promotions and management experiences. Many RN to BSN graduates feel that the increased earning potential quickly makes up for the program expense.
RN to BSN Salary Comparison in Minnesota
While registered nurse salaries can vary, Payscale reports that RNs in St. Paul, Minnesota typically earn between $53,000 and $73,000 annually. With such a wide range in salaries, nurses who want to earn toward the higher end of the scale will undoubtedly want to hold a BSN or higher, making the RN to BSN program incredibly valuable.
2023 List of RN to BSN Programs in Minnesota
BSN educated nurses in Minnesota have found that having their degree has put them at an advantage for career opportunities, as well as salaries that are substantially higher. Salaries can look to be around $26,000 more yearly if you have a BSN degree, rather than an ADN diploma only. Career placements in public health, specialized units, and management roles are all part of the options open to individuals with a BSN degree. The state of Minnesota has 15 colleges that offer RN to BSN degree programs, the state has options for financial help to offset the cost of moving forward in your nursing career.
Find RN to BSN Programs By City:
Bemidji, MN
Brooklyn Park, MN
Duluth, MN
Mankato, MN
Marshall, MN
Minneapolis, MN
Moorhead, MN
Rochester, MN
Saint Paul, MN
St Cloud, MN
St. Paul, MN
Winona, MN
Are we missing your school's program or need to update information listed? Please contact us so we can make the necessary changes.