Nebraska RN to BSN Programs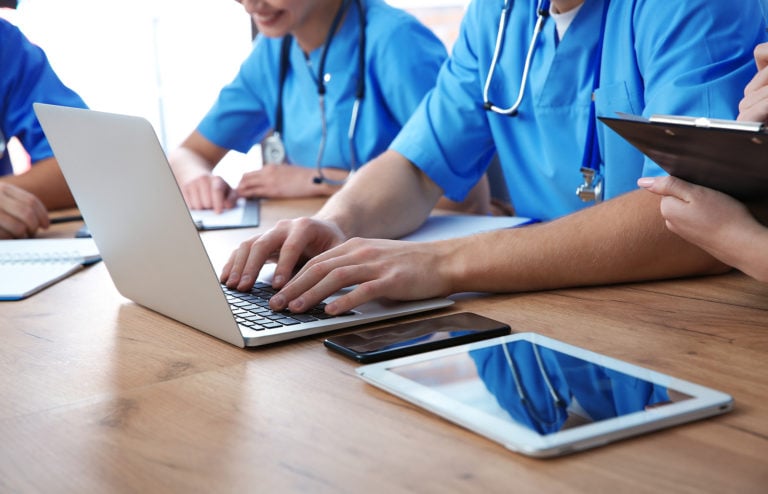 With knowledge of the information and skills needed to treat injury and disease, registered nurses in Nebraska are a collection of evidence-based and caring individuals who are determined to meet today's sophisticated health standards.
2021 - Best Online RN to BSN Programs in Nebraska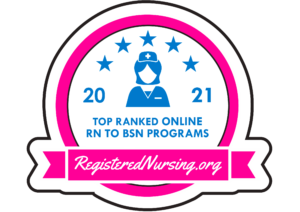 ADN and diploma-educated RNs in Nebraska are increasingly opting to go back to school to earn their BSN degrees. BSN degrees have been shown to increase employability and lead to higher salaries within the field. Luckily, many schools have expanded their RN to BSN program offerings in recent years to accommodate working RNs who wish to advance their education. With online and hybrid delivery options available, it's never been easier or more convenient to complete an RN to BSN program in Nebraska. To help you choose the right program, we have ranked the top RN to BSN programs in the state of Nebraska below.
For more information on our top nursing school rankings, visit our Methodology Page (https://www.registerednursing.org/rankings-methodology/).
Nebraska Methodist College
Nurses can earn their RN to BSN degree online through Nebraska Methodist College. The program is transfer-friendly and taught by knowledgeable faculty with years of educational and clinical experience. Both part-time and full-time options are available, and most students can complete the program in seven semesters or less. The curriculum includes a variety of nursing courses to include Community Health Nursing, Complexity in Nursing, and others.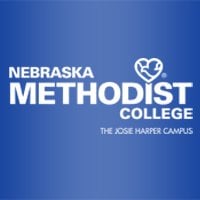 Tuition & Fees:
Quick Facts:
Private Non-Profit 4-Year
Most courses last 5 weeks
Start dates in Spring, Summer, and Fall
University of Nebraska Medical Center
The University of Nebraska Medical Center, located in Omaha, offers an RN to BSN program that is delivered in a distance-based format. This means that students can complete coursework completely online, or if they wish, they can opt for monthly face-to-face supplementation groups in North Platte through the hybrid program option. Enrolled students take six classes for a total of 20 credits, and can start in either August, January, or May. Students can take 1-3 courses per semester, which leads to degree completion in 1-3 years.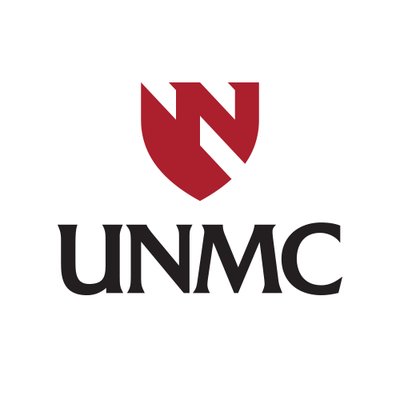 Tuition & Fees:
Quick Facts:
School has a Hospital Affiliation
Public 4-Year
Applicants should have a cumulative college GPA of 2.0 or higher
Admissions Requirements for Nebraska RN to BSN Programs
Returning to the classroom after a short break or longer work term can definitely be intimidating. We've included some of the admissions criteria that are commonly in place for the state's RN to Bachelor of Science in Nursing (BSN) programs.
Apply and be accepted to your university of choice, prior to program acceptance
Provide all official transcripts
Have an overall GPA of 3.0
Have a Nebraska RN license in good standing
Provide a list of current immunizations
Submit to a background check
RN to BSN Classes & Courses
Bellevue University's online RN to BSN degree program features such courses as
NURS337RN Research & Evidence-Based Practice in Nursing, and
BIOS150 Scientific Literacy
to ensure that nurses meet the state is standard for rigorous and patient-centered healthcare.
Online RN to BSN Programs in Nebraska
RNs who hold a BSN degree can expect to earn a higher salary than those with an Associate's Degree in Nursing – but how do you get there? As a licensed RN, you have the option of completing an RN to BSN program at any number of universities in Nebraska or other states on-campus, or even more popular, online to accommodate professional and personal schedules. Nebraska has almost 10 options in the state for students who are looking for an RN to BSN degree program offered either online or in hybrid format!
Admissions and Program Length
Bryan College of Health Sciences, located in Lincoln, articulates their BSN degree as requiring 128 credits to graduate. RNs entering the program with ADN credentials will be granted 42 credits; the remaining credits will be earned over the next 4 semesters.
Tuition and Cost of Attendance
The online RN to BSN degree in nursing at Nebraska Methodist College is accredited by the Commission on Collegiate Nursing Education (CCNE) and offers tuition of $300 per credit hour. This figure does not include additional fees levied by the university, or costs of living.
Does an RN to BSN Increase My Salary?
While an ADN is focused on inpatient care, an RN with a BSN degree is eligible for nursing roles throughout hospitals, clinics, and communities that were unavailable before they completed their degree. BSN nurses are more likely to be able candidates for jobs such as staff or head nurse in hospitals, schools, or nursing homes, as well as some specialty nursing roles like telephone triage nursing or gerontology.
RN to BSN Salary Comparison in Nebraska
According to Glassdoor, salary data for RNs show that the low point is about $43,000. Likely, this is the entry point for RNs with just an ADN qualification. BSN-prepared nurses can expect to earn closer to the average, which in Nebraska is about $66,000. With more experience and job growth, registered nurses in Nebraska can earn up to $87,000 annually.
2023 List of RN to BSN Programs in Nebraska
Become one of the nurses that graduates with a Bachelor's of Science in Nursing (BSN) from one of the state's more than 5 Association of Colleges of Nursing-identified programs. Graduate nurse salaries are directly correlated with furthering their education, which equates to about $20,000 more yearly than a nurse with an ADN. Management, leadership, and special opportunities are what await you when you take the road to a degree. The state of Nebraska encourages nursing candidates!
Find RN to BSN Programs By City:
Bellevue, NE
Grand Island, NE
Lincoln, NE
Omaha, NE
Are we missing your school's program or need to update information listed? Please contact us so we can make the necessary changes.