Nursing Programs in Lincoln, NE
Lincoln, Nebraska, stands as a focal point for nursing education, offering a plethora of nursing programs that cater to diverse educational aspirations and career objectives. From those embarking on their nursing journey to experienced professionals seeking to advance their roles, Lincoln provides an array of programs to meet varying needs. Below, we delve into the diverse nursing programs available in Lincoln, categorized for your convenience.
To get started in nursing or to advance your nursing career, check out our accredited program listings sections below: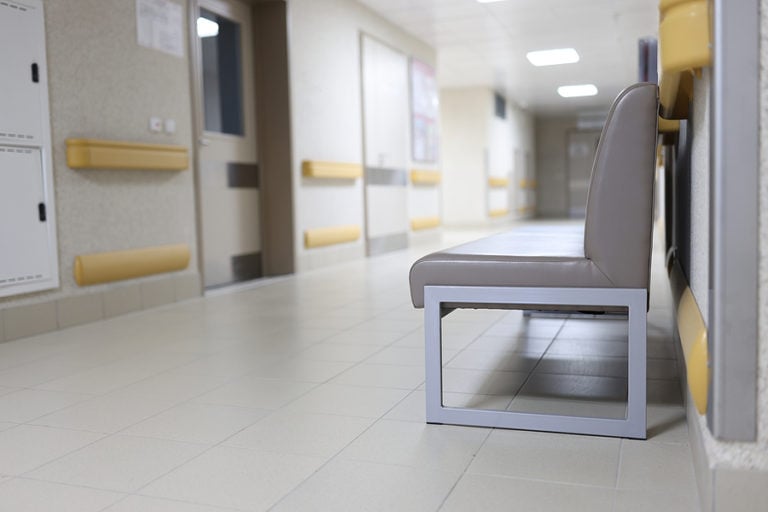 Entry-Level ADN & BSN Programs in Lincoln, NE
To start out as an RN, students in Lincoln have the option of entry-level programs including an Associate's Degree in Nursing (ADN) and a Bachelor of Science in Nursing (BSN). These programs are designed for those who don't already hold a nursing license.
LPN to RN Programs
Licensed practical nurses are already experienced in providing patients with basic care and assisting them with activities of daily living such as bathing and dressing. For LPNs who want to expand on these skills and become licensed as RNs, some schools offer LPN to RN bridge programs that provide an accelerated pathway to becoming a registered nurse. Southeast Community College offers an LPN-to-RN bridge program designed to aid Licensed Practical Nurses (LPNs) in transitioning to become Registered Nurses (RNs). This program acknowledges the practical skills of LPNs and provides an accelerated path to RN licensure.
ADN Programs
The ADN program is the basic, entry-level route to becoming an RN. These programs take about 2 years to complete and are regularly offered at community and technical colleges in the city. Nebraska Wesleyan University features an Associate of Science in Nursing (ASN) program aimed at equipping students with fundamental nursing skills and knowledge. Graduates are prepared to take the NCLEX-RN exam and begin their careers as Registered Nurses (RNs).
Direct-Entry BSN Programs
The 4-year baccalaureate nursing program has become more and more ubiquitous in recent years. With many employers requiring this type of nursing degree, some students choose to earn it from the get-go. Union College provides an Accelerated BSN program catering to individuals with non-nursing bachelor's degrees. This program offers a streamlined route to a Bachelor of Science in Nursing (BSN) and emphasizes comprehensive nursing training, clinical proficiency, and leadership development.
Find out more about Lincoln Accelerated BSN Programs
Lincoln RN Program NCLEX-RN Pass Rates
Top Ranked Accredited Nursing Programs in Lincoln
Listed below are the top nursing schools in Lincoln based on our RegisteredNursing.org RN program rankings for Nebraska out of 16 other accredited programs offered in the state:
Bryan College of Health Sciences - #2
Union College - #1
RN to BSN/MSN Programs in Lincoln, NE
Those RNs who are licensed and have previously earned an ADN or nursing diploma can opt to further their careers with an RN to BSN or RN to MSN program. These bridge programs offer the benefits of earning a higher degree in a shortened time span, taking into account the nursing education the RN has already completed.
RN to BSN Programs
The RN to BSN pathway allows licensed RNs to earn a baccalaureate nursing degree. Many of these programs have the option to be completed online in order to accommodate working RNs. The University of Nebraska Medical Center offers an RN-to-BSN program tailored for working Registered Nurses (RNs). This program recognizes the experience of RNs and aims to enhance their skills while obtaining a BSN degree.
Learn more about Nebraska RN to BSN programs.
RN to MSN Programs
Nurses wanting a more advanced option may decide to pursue an RN to MSN program. These programs allow licensed RNs to earn a Master's of Science in Nursing (MSN). Clarkson College features an RN-to-MSN bridge program designed for RNs aspiring to advanced practice roles. This program streamlines the transition from RN to Master of Science in Nursing (MSN), paving the way for specialized positions such as nurse practitioner or nurse educator.
Learn more about Nebraska MSN programs.
APRN & Nurse Practitioner Programs in Lincoln, NE
For nurses looking to enter advanced practice as nurse practitioners, Lincoln schools have a number of options. From MSN degrees to post-graduate certificates to doctoral nursing programs, RNs have a variety of available pathways depending on their goals.
MSN Programs
The traditional graduate pathway can be found at most universities in the area. In around 2 years of study, students are well-equipped to work in a number of nurse practitioner (NP) specializations. Bryan College of Health Sciences offers an MSN program with specialized tracks, such as Nurse Anesthesia. This program equips nurses with advanced clinical and leadership skills, preparing them for roles as Certified Registered Nurse Anesthetists.
Learn more about Nebraska Nurse Practitioner Programs.
Post-Master's Certificate Programs
Post-graduate certificates are designed for RNs who have completed a master's program and don't want to complete an additional master's or DNP program to change specialties. These certificates take just 1-2 years to finish. Creighton University offers post-master's nursing certificates for experienced nurses seeking specialization in nursing informatics. These certificates enhance skills in healthcare technology and data management.
Learn more about Nebraska Post-Master's Certificate Programs.
DNP and Ph.D. Programs
The terminal degree options for nurses are the Doctor of Nursing Practice (DNP) and Doctor of Philosophy in Nursing (Ph.D.) degrees. While the DNP degree is mainly focused on clinical practice, the Ph.D. degree is geared toward academia and research. The University of Nebraska Medical Center provides a Doctor of Nursing Practice (DNP) program for nurses aiming to achieve the highest level of clinical expertise and leadership. DNP programs emphasize advanced practice skills and innovative healthcare approaches.
Learn more about Nebraska DNP Programs.