Best Oklahoma RN to BSN Programs
The nursing community continues to reach for professional excellence in evidence-based practice. With clearly articulated pathways to higher education, nurses who are interested in finding a pathway to a Bachelor of Science in Nursing degree have many avenues to pursue in order to reach their goal. For motivated nurses wanting to advance quickly and conveniently, the RN to BSN track is the way to go. In addition to earning more money, BSN-prepared nurses have greater flexibility in job openings and further opportunities to change the face of nursing care through acquiring more education.
2022 - Best Online RN to BSN Programs in Oklahoma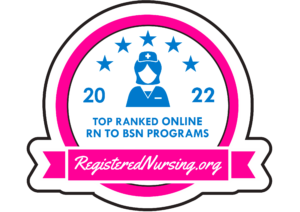 As many hospital systems have begun to require new nurse hires to hold a BSN degree at minimum, many diploma and ADN-holding RNs in Oklahoma are choosing to enroll in specialized RN to BSN programs to earn a bachelor's degree. These programs build upon the RN's prior education and make it quicker and easier for them to earn a BSN. With online and hybrid program delivery models, nurses are even able to continue working while they advance their education. To help students find the perfect pathway in Oklahoma, we have ranked the top RN to BSN programs in the state. Check out our rankings below to get started today.
For more information on our top nursing school rankings, visit our Methodology Page (https://www.registerednursing.org/rankings-methodology/).
#1
University of Oklahoma

Oklahoma City, OK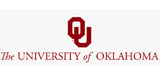 Self-directed RNs can better help their patients when they complete the online RN to BSN program at the University of Oklahoma. With a focus on improving health equity across all populations, the program encompasses the human experience of disability, community health, and clinical experiences.
Quick Facts:
Open to OK-licensed RNs

110 years of nursing excellence

A few in-person clinicals are required
#2
Oklahoma Wesleyan University

Bartlesville, OK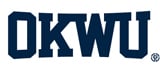 RNs can learn how to improve their clinical decision-making when they are admitted to the online RN to BSN program at Oklahoma Wesleyan University. Students gain both a deeper and broader perspective of their healthcare profession and prepare themselves for graduate-level study.
Quick Facts:
One course at a time format

Student cohorts graduate together

Infused with Biblical teachings
#3
Northwestern Oklahoma State University

Alva, OK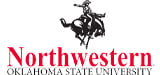 Nurses can practice in several different areas, including ICU and NICU specialties, when they earn their degree online via the RN to BSN at Northwestern Oklahoma State University. The all-about expeditiousness program covers holistic assessments as well as nursing for family, adult, community, and mental health.
Quick Facts:
No on-campus visits are needed

A Great Value College

Liberal course transfers for working RNs
Admissions Requirements for Oklahoma RN to BSN Programs
While admission requirements for RN to BSN programs are rigorous, applicants are already trained and licensed which brings everyone to roughly the same qualifications. With this being said, there's not much that can make your application stand out from the crowd, so students are encouraged to ensure that each aspect of their application shows excellence. Below are some common admissions requirements that RNs are bound to encounter in the application process.
Have courses from a regionally accredited Associate's Degree in Nursing (ADN) program for transfer or complete equivalent courses
Complete application and all forms
Secondary and post-secondary academic records in the form of an official transcript
Students within 5 years of secondary graduation must submit ACT or SAT scores
Additional information as nursing faculty and admissions deem appropriate
RN licensure in good standing with the state of Oklahoma
Up to date professional resume and references
RN to BSN Classes & Courses
At Oral Roberts University located in the thriving city of Tulsa, the RN to BSN online program is clearly articulated so that students have an understanding of the curriculum before making a commitment. In this way, nurses are able to determine which institution is best suited to their needs. Some of the upper-level courses include the following:
NUR 320 Health Promotion and Culture
NUR 450 Health Assessment II
NUR 497 Scholarship in Nursing
NUR 330 EBP and Health Informatics
HPE Fitness for Life I
Online RN to BSN Programs in Oklahoma
There are more than a dozen universities throughout the state that offer online RN to BSN programs. With so many options, RNs who are interested in pursuing their BSN don't even need to look out of the state! While most are at the university level, there are a couple offered through community colleges that have articulation agreements with their sister university, in order to provide convenient points of access for students throughout the state.
Admissions and Program Length
Accredited by the ACEN, Southwestern Oklahoma State University's RN to BSN program is offered fully online. Students from a regionally accredited college or university through the ACEN can receive a transfer credit block of 31 credits toward their degree at SWOSU. Applicants must be current registered nurses in good standing. Students can complete SWOSU's program in as little as one year, depending on the course load. Students may enter the program in the spring, fall, or summer entry points.
Tuition and Cost of Attendance
Southwestern Oklahoma State University has an estimated total cost of about $10,193. These calculations are based on 30 total credits earned at about $339 per unit. Costs and fees tend to fluctuate. In order to get the most accurate figures, it is best to check with your school of choice. Finally, all students are encouraged to apply for financial aid.
Does an RN to BSN Increase My Salary?
It's definitely not your imagination - a BSN degree holder is considered 'eligible' for almost 90% of the jobs that they apply for, as compared to the ADN holder's 55% eligibility. In the future, the base degree level may actually start at the BSN level, but for now, that's not the case. However, nurses with their baccalaureate degree will be considered first for nursing roles in areas like burn units, oncology, and gerontology to name just a few - with greater emphasis on health outcomes and less bedside tending, these roles are a natural fit for those with more credentials.
RN to BSN Salary Comparison in Oklahoma
Earning a BSN is easier than ever before with the growth of so many accredited online RN to BSN programs - and nurses are encouraged to take advantage, due to the rise in pay that will inevitably follow earning the degree. With an entry wage of about $21 per hour or roughly $43,000 per year, ADN nurses make a good wage directly after graduation. However, it's with a BSN degree that wages really start to rise, being on average about $10,000 higher from the outset. The wage gap continues to widen between ADN and BSN degree holders every year afterward.
2022 List of RN to BSN Programs in Oklahoma
Increased salary potential is one of the benefits of graduating with a BSN degree, but it is not the only benefit. BSN nurses in Oklahoma are earning around $20,000 more than colleagues with an ADN diploma. Getting a BSN degree can also put you farther ahead in career advancements. If you are looking to earn more and become a sought-after nurse for a multitude of different nursing venues, there are more than a dozen colleges in the state to help you obtain your education and career goals.
Find RN to BSN Programs By City:
Program
Website

East Central University

Online

School of Nursing

1100 E 14th St

Ada

,

OK

74820

(833) 624-5249

online.ecok.edu

Northeastern State University

Online

Nursing Program

600 N Grand Ave

Tahlequah

,

OK

74464

nursingonline.nsuok.edu

Northwestern Oklahoma State University

Online

School of Professional Studies

709 Oklahoma Blvd

Alva

,

OK

73717

(580) 327-1700

nwosu.edu

Oklahoma Christian University

Online

School of Nursing

13800 Benson Road

Edmond

,

OK

73111

(800) 877-5010

oc.edu

Oklahoma City University

Campus

Kramer School of Nursing

2501 N Blackwelder Ave

Oklahoma City

,

OK

73106-1493

okcu.edu

Oklahoma Panhandle State University

Online

Department of Nursing

323 Eagle Blvd

Goodwell

,

OK

73939

(580) 349-2611

opsu.edu

Oklahoma Wesleyan University

Online Campus

School of Nursing

2201 Silver Lake Road

Bartlesville

,

OK

74006

(918) 335-6854

okwu.edu

Rogers State University

Online

Department of Health Sciences

1701 W Will Rogers Blvd

Claremore

,

OK

74017

(918) 343-7631

rsu.edu

Southwestern Oklahoma State University

Online Campus

Nursing School

100 Campus Dr

Weatherford

,

OK

73096

(580) 774-6128

swosu.edu

University of Central Oklahoma

Online

Department of Nursing

100 N. University Drive

Edmond

,

OK

73034

(405) 974-5000

uco.edu

University of Oklahoma

Online Campus

College of Nursing

1100 North Stonewall Ave.

Oklahoma City

,

OK

73117

(405) 271-2428

nursing.ouhsc.edu

University of Oklahoma - Lawton

Online Campus

College of Nursing

2800 West Gore Boulevard South Shepler - Room 610

Lawton

,

OK

73505

(580) 591-8014

nursing.ouhsc.edu

University of Oklahoma - Tulsa

Online Campus

College of Nursing

4502 East 41st St.

Tulsa

,

OK

74135

(918) 660-3950

nursing.ouhsc.edu
Are we missing your school's program or need to update information listed? Please contact us so we can make the necessary changes.