Virginia RN to BSN Programs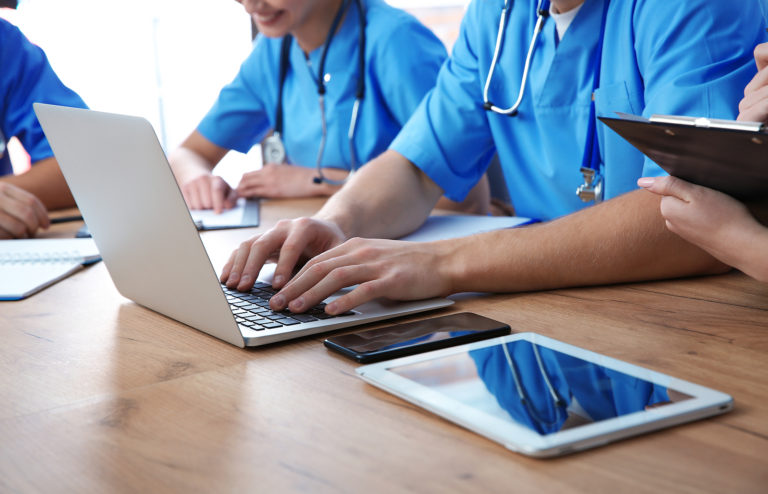 Nurses are an integral part of the community and family health dynamic and are the approachable face of integrating health and education measures to help people remain healthy. As the nation moves from a focus on bedside nursing to a broader health-based system, nurses are well-positioned to upgrade their qualifications. Many opportunities exist in the state – in fact, there are several online learning RN to BSN programs to choose from.
2023 - Best Online RN to BSN Programs in Virginia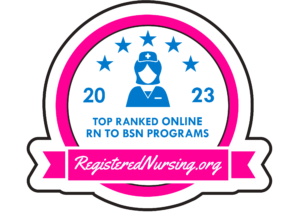 RN to BSN programs are a great way for RNs to complete a baccalaureate education in nursing. The BSN degree opens up the door to better employment opportunities and higher salaries. Online RN to BSN program options make it convenient for nurses to continue their education anytime, anywhere. Choosing the right program, however, can be daunting. That's why we have ranked the top online RN to BSN programs in Virginia. Review our rankings below to find the perfect program to achieve your nursing goals.
For more information on our top nursing school rankings, visit our Methodology Page (https://www.registerednursing.org/rankings-methodology/).
Admissions Requirements for Virginia RN to BSN Programs
While rigorous admissions criteria are not foreign to RNs, it can still be a little intimidating. In order to give you a leg up on how and when to apply – and with what types of documents – we've made a list of the most common entrance criteria you're likely to encounter as you apply to the RN to BSN program of your choice.
Complete the application form and submit all relevant documentation to the university
Ensure you have a minimum GPA of 2.5 or higher in pre-requisite courses
Submit your Associate's Degree in Nursing (ADN) diploma (a copy is sufficient)
Submit to a criminal background check
Provide a record of up to date immunizations
Provide RN licensure data – license must be current and unencumbered in the state of Virginia
RN to BSN Classes & Courses
Liberty University in Lynchburg offers an online RN to BSN degree program. Comprised of a mix of core competency requirements, Christian life components, and nursing competencies, nurses can expect to take upper-division courses that focus on skills needed for nursing care as well as the philosophy behind evidence-based nursing practice like the following:
NURS 440 – Community Health Nursing
NURS 445 – Population Health
NURS 490 – Leadership/Management in Nursing
NURS 491 – Nursing Management
NURS 492 – Seminar in Nursing
Online RN to BSN Programs in Virginia
Throughout the state, there is more than 15 university RN to BSN programs that are available to nurses that meet the criteria. That number is still slowly growing as Virginia works to meet the demands of change in our healthcare legislation and to cope with an aging population. Nurses can generally finish an online RN to BSN program within a single year although full-time programs can be strenuous for working nurses.
Admissions and Program Length
Longwood University's RN to BSN program is accredited by the American Association of Colleges of Nursing. With the requirement of 122 credits to earn a BSN, student transfer information and credits will be evaluated on a case-by-case basis to ensure the accuracy of students' credentials.
Tuition and Cost of Attendance
Tuition for RN to BSN programs can vary wildly depending on the school chosen. Old Dominion University, for example, charges $374 per credit hour for in-state students and $407 per credit hour for out-of-state students enrolled in its online RN to BSN program. There are often additional mandatory fees on top of this. Active duty military members may qualify for discounted rates.
Does an RN to BSN Increase My Salary?
It is generally accepted that higher education leads to a higher salary, and nurses are no exception to this rule. With a Bachelor of Science in Nursing (BSN) or even a master's degree – known as an MSN degree, nurses may be preferred for roles like nephrology nurse, dialysis nurse, or nursing first assistant, among many other roles. With better patient outcomes when tended to by BSN nurses, there's no time like now to undertake an RN to BSN degree.
RN to BSN Salary Comparison in Virginia
Nurses in Virginia are able to make a good starting wage right after graduation and licensure; however, there is a noticeable difference between ADN and BSN degree holder salaries. While entry-level ADN-prepared nurses may start at around $43,000 annually in Virginia, BSN-educated RNs make an average annual salary of roughly $84,000 in the state, according to Zip Recruiter.
2023 List of RN to BSN Programs in Virginia
If you are a candidate looking to become a nurse or are currently working in the field, you may want to consider working toward a Bachelor's of Science in Nursing. A nurse with a BSN degree can be found looking at opportunities that will advance their career and garner salaries that are almost $8,000 more annually than an ADN nurse. Administrative, management, leadership are all roles that could be open to a BSN nurse and at a higher rate of pay. Consider taking your BSN degree at one of the many credible institutions offering RN to BSN programs.
Find RN to BSN Programs By City:
Arlington, VA
Bluefield, VA
Charlottesville, VA
Chesapeake, VA
Fairfax, VA
Farmville, VA
Fisherville, VA
Fredericksburg, VA
Hampton, VA
Harrisonburg, VA
Lynchburg, VA
Newport News, VA
Norfolk, VA
Radford, VA
Richmond, VA
Roanoke, VA
Virginia State University, VA
Winchester, VA
Wise, VA
Are we missing your school's program or need to update information listed? Please contact us so we can make the necessary changes.