Nursing Programs in Arlington, VA
Close to the action of the nation's capital but far enough away from the hustle, the small city of Arlington, Virginia offers residents the best of city and suburban living. Furnished with historic memorials and sites of interest, Arlington is home to retired and current members of the armed forces as well as government professionals. Nurses can enjoy a competitive wage of $65,000 annually according to Glassdoor.com and can earn even more with bachelor's or advanced degree. Working nurses have the opportunity to provide care to veterans and members of the military and their families.
To get started in nursing or to advance your nursing career, check out our accredited program listings sections below: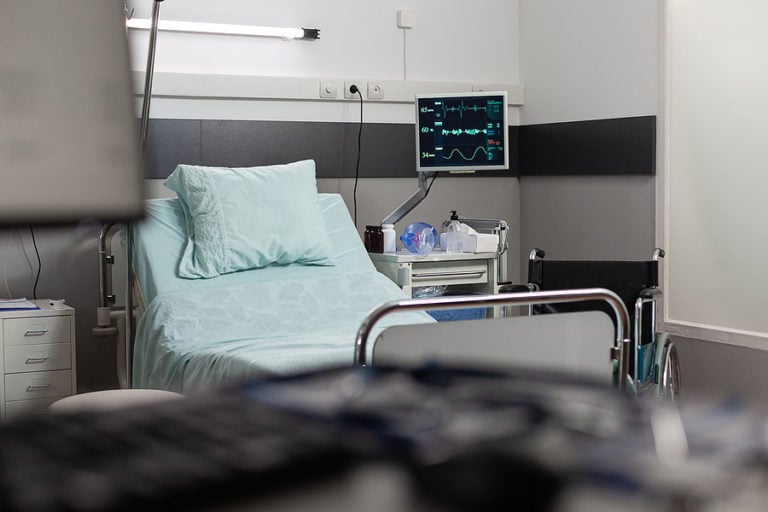 Entry-Level ADN & BSN Programs in Arlington, VA
Though nursing roles change with the times, a nurse's core duty of caring for patients' needs stays the same. By gaining a foothold in this stable career, nursing professionals can have job security. Nursing has many points of entry with each one requiring different education levels. Entry-level LPN to RN, ADN, and BSN programs in Arlington, VA all allow nurses to start or continue their career paths in ways that align with their own needs.
LPN to RN Programs
As a Licensed Practical Nurse, you work with patients' every day tending to their wounds, taking vital signs and updating physicians on changes in their health status. By advancing your career from LPN to RN, you can perform additional patient procedures. At Standard Healthcare Services' College of Nursing, located outside of Arlington, VA, students can leverage their LPN skills to become an RN in as few as 15 months. The curriculum includes clinical practicum, case studies, labs, audiovisuals, and traditional classroom instruction. Graduates of the bridge program can complete the NCLEX exam.
ADN Programs
The quickest and most direct way to a career as a Registered Nurse is the two-year Associate of Applied Science Degree in Nursing. Northern Virginia Community College (NOVA) sited outside of Arlington offers a quality, affordably priced entry-level nursing program.  With a dedicated nursing lab, simulation lab, clinicals, some online courses and lecture halls, students gain hands-on experience and fundamental nursing education from experienced instructors. Students who successfully complete the program can test for the NCLEX-RN.
Direct-Entry BSN Programs
Start off your nursing vocation with a bachelor's degree and earn a higher paying wage from the start that will compound over the course of your career. The Bachelor of Science in Nursing at Marymount University provides comprehensive nursing competencies built on top of critical thinking, general education courses.  The traditionally Catholic university, which was founded in 1948, has affiliations with medical centers throughout Virginia and DC so students can learn from real-world clinical situations.
Find out more about Virginia Accelerated BSN Programs.
Arlington RN Program NCLEX-RN Pass Rates
Top Ranked Accredited Nursing Programs in Arlington
Listed below are the top nursing schools in Arlington based on our RegisteredNursing.org RN program rankings for Virginia out of 67 other accredited programs offered in the state:
Marymount University - #13
RN to BSN/MSN Programs in Arlington, VA
Perform more advanced treatments for patients when you elevate your RN career with a BSN or MSN degree. Bridge programs in Arlington, VA, many of which can be done completely or partially online, put you in a position where you'll be sought after by preferred healthcare employers.
RN to BSN Programs
Advance through the ranks in the military, public and private sectors when you earn your Bachelor of Science in Nursing degree via Central Michigan University, Pentagon Center in Arlington, Virginia. The online-only RN to BSN bridge program was designed to serve those with military or government background though this is not required. Program graduates can confidently apply for higher-paying nursing jobs at Magnet-rated and other top-tier hospitals that strongly prefer to hire RNs with BSNs.
Find out more about Virginia RN to BSN Programs.
RN to MSN Programs
Nurses who want to move up the ladder to higher-level nursing positions, such as the nurse practitioner role, may wish to enroll in an RN to MSN program. Like traditional MSN degrees, these pathways often let students choose an area of focus. George Mason University offers an RN to MSN program in which students can select from concentrations including Nurse Educator, Nursing Administration, and Nurse Practitioner.
Find out more about Virginia RN to MSN Programs.
APRN & Nurse Practitioner Programs in Arlington, VA
Acquire greater decision-making autonomy by earning a master's degree, a post-master's certificate or a doctorate in online, on-campus or blended education programs. Such healthcare professionals can secure long-term job security for themselves and their families while also doing more for patients under their care.
MSN Programs
After years of tending to patients' bedside, nurses with leadership ambitions may seek to enter administration roles. Chamberlain University offers a Master of Science in Nursing Executive track that educates RNs on business management competencies so they can oversee nursing teams at hospitals. The online program covers business fundamentals such as financials, budgeting, planning and more. Practicums can be completed at Arlington, Virginia-area medical centers that are convenient to the student.
Find out more about Virginia Nurse Practitioner Programs.
Post-Master's Certificate Programs
Would you like to have greater authority in decision making regarding patient care? Become a Family Nurse Practitioner and you can gain authority to make diagnoses and treatment choices with little oversight. Marymount University in Arlington, VA offers a post-grad cert. in FNP so you can gain the clinical and book competencies to serve patients as their primary care providers. The Catholic-based school has a long history of preparing nurses and great relationships with area hospitals.
Find out more about Virginia Post-Master's Certificate Programs.
DNP Programs
Obtain the highest achievement in nursing when you earn your Doctor of Nursing Practice. With a focus on execution in the clinical environment rather academics, nurses with the DNP distinction command tremendous respect from their nursing and healthcare peers. George Mason University, located about 25 from Arlington, VA, offers a blended DNP program which meets on-campus once a month for clinicals and labs; all other coursework can be completed online.
Find out more about Virginia DNP Programs.