Washington RN to BSN Programs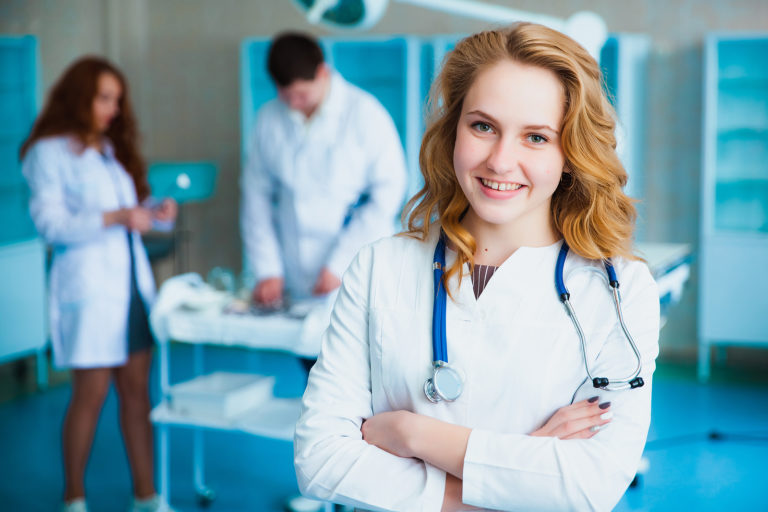 Nurses face ethical and leadership challenges every day, and while there is no substitute for experience, there is always room for more knowledge. With this in mind, nurses have a right to know that there is no better time to upgrade their academic credentials. The state offers RNs a great opportunity through several university programs to upgrade to an undergraduate degree – the Bachelor of Science in Nursing or BSN. Read on for more information about how to get started.
2023 List of RN to BSN Programs in Washington
A Bachelor's of Science in Nursing could put you at an advantage for earning $25,000 more annually than an Associate's Degree in Nursing. Not only does a higher degree garner more income, but it also warrants more career opportunities and is a preferred qualification when presenting yourself to potential employers. Campus courses and online part-time courses for a BSN are offered at more than a dozen different colleges in Washington state. Earn not only a degree but the opportunity for more.
Find RN to BSN Programs By City:
Bellevue, WA
Bellingham, WA
Bremerton, WA
Kent, WA
Lacey, WA
Spokane, WA
Wenatchee, WA
Are we missing your school's program or need to update information listed? Please contact us so we can make the necessary changes.
Admissions Requirements for Washington RN to BSN Programs
Across the state, nurses must be certain that when they apply to an RN to BSN program they exactly meet the admissions criteria. While institutions do vary, we've compiled a list of the most common criteria that a nurse may encounter during the application process.
Have full admittance to your university
Be a graduate of a regionally accredited Associate's Degree in Nursing (ADN) program
Maintain an active and unencumbered RN license
Maintain a grade of 'C' or better in prerequisite courses
Submit a completed nursing application – either online or via mail
Have ready access to a computer and the internet
Submit a resume and three professional references
RN to BSN Classes & Courses
Accredited by the American Association of Colleges of Nursing, Western Washington University has maintained its accreditation continuously since 1921. Nurses who enter the RN to BSN program at WWU can expect to find a hybrid program with online and on-campus courses that resemble the following:
NURS 432 Community-Based Care for Vulnerable Populations
NURS 433 Community-Based Care Practice Experience
NURS 401 Transitions into Professional Nursing Practice
Online RN to BSN Programs in Washington
Washington State has much to offer ADN nurses in terms of achieving their dream of completing their BSN degree online. With more than five programs offered at universities and partner colleges throughout the state RN to BSN programming is accessible to nurses wherever they might live either in the state or beyond.
Admissions and Program Length
Students at the University of Washington – Tacoma must satisfy all the BSN requirements in order to graduate. The school requires RNs to have a minimum of 180 credits – half of which may be transfer credits, and a quarter can be awarded verification of RN licensure. The remaining 75 credits are comprised of arts and nursing studies over the students' two-year span of time at the university.
Tuition and Cost of Attendance
In-state RNs who opt to attend Washington State University's RN to BSN program can expect to pay about $500 per credit for part-time studies. There are a number of fees and course expenses that total a few hundred dollars per semester. Some, like the WSU application fee, are only levied once at the beginning of a student's degree, while others like CPR and First Aid training are applied annually.
Does an RN to BSN Increase My Salary?
As the healthcare profession continues to evolve, there is a growing movement to make a BSN degree the entry-level of education for nursing. While this is not the case yet, there is no time like the present to begin the complete process of your degree and transition from ADN to BSN qualifications. In addition to earning a higher salary year on year, BSN nurses are often considered first for roles like neonatal nurse, maternity nurse, or home care nursing manager.
RN to BSN Salary Comparison in Washington
Washington state nurses earn an average salary of about $80,000 per year. There is, however, a great range of salaries that could be offered in accordance with a nurse's skill set and credentials. For example, the bottom range of salary in Washington State is about $55,000 per year. We can guess that that salary range is open to nurses who hold an ADN degree. On the other end of the salary scale, the top 10% of nurses in the state and over $115,000 per year – these nurses likely have their graduate degree. There's no time like the present to pursue a BSN in order to one day achieve that salary benchmark.