Nursing Programs in Seattle, WA
With the demand for nurses only continuing to rise, obtaining or adding on to a nursing degree in the Seattle metropolitan area is a wise career choice. Accredited program options are plentiful, and before you know it, you could be in your dream nursing career.
To get started in nursing or to advance your nursing career, check out our accredited program listings sections below: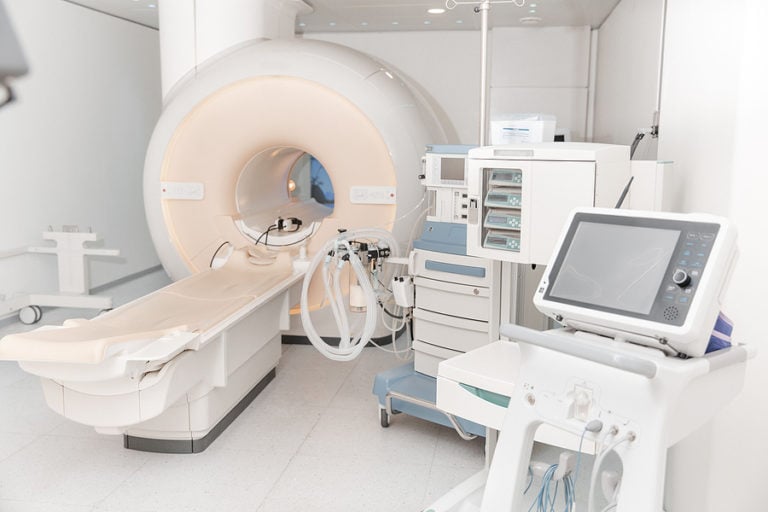 Entry Level ADN & BSN Programs in Seattle, WA
For those starting from scratch to become an RN, entry-level nursing programs are ideal. Prospective students can choose between the Associate Degree in Nursing (ADN) and Bachelor of Science in Nursing (BSN) pathways.
For licensed practical nurses in the Seattle area, an entry point to a career as a registered nurse is an LPN to RN bridge program that builds on LPN coursework to help students earn their ADN at a faster pace. For example, Tacoma Community College offers an LPN to RN program that is taught in a four-quarter sequence over a one-year period.
LPN to RN Programs
ADN Programs
The ADN pathway is the shortest and most basic option to become a registered nurse. Students can complete coursework and training in just two years. For example, the Lake Washington Institute of Technology offers an associate's pathway, called the Associate of Applied Science-Transfer (AAS-T), which prepares students to become RNs through its 90-credit curriculum. The program boasts a 90% pass rate on the NCLEX-RN examination.
Direct-Entry BSN Programs
Traditional BSN programs are becoming more popular, due in part to the fact that many hospitals and healthcare employers are starting to require them. Students can earn their bachelor's degree in nursing in roughly 4 years of study. Seattle University offers a classic, accredited BSN program that requires around 180 credits to complete.
Seattle RN Program NCLEX-RN Pass Rates
Top Ranked Accredited Nursing Programs in Seattle
Listed below are the top nursing schools in Seattle based on our RegisteredNursing.org RN program rankings for Washington out of 34 other accredited programs offered in the state:
Northwest University - #10
Olympic College - #9
Tacoma Community College - #3
RN to BSN/MSN Programs in Seattle, WA
Bridge programs, such as the RN to BSN and RN to MSN pathways, are designed to allow actively licensed RNs to continue their nursing education. Many nurses appreciate these programs due to their shortened length, as they are built to expand upon the nurse's prior education and knowledge.
RN to BSN Programs
For nurses who hold an ADN or nursing diploma, the RN to BSN program is an ideal way to earn a bachelor's degree. These programs tend to offer flexible scheduling options to accommodate busy working RNs. Bellevue College offers an RN to BSN program that consists of 180 total credits, 90 of which are transferred over from the student's prior ADN program.
Find out more about Washington RN to BSN programs.
RN to MSN Programs
RN to MSN programs allow ADN-educated nurses to access an even higher order of nursing specialties through a Master's of Science in Nursing (MSN). These programs typically require nurses to choose a concentration, such as a family nurse practitioner, clinical nurse specialist, or more. Seattle Pacific University offers two bridge programs: an ADN to MSN Clinical Leadership in Practice program, and a Nurse Educator program that is available to both ADN and BSN-educated nurses.
Find out more about Washington RN to MSN programs.
APRN & Nurse Practitioner Programs in Seattle, WA
For nurses looking to enter the most advanced nurse practitioner careers, the Seattle area offers numerous options. Students can choose between a traditional MSN, a post-graduate certificate program, or even doctoral programs such as a DNP or Ph.D. in nursing.
MSN Programs
This master's degree pathway is a popular choice for nurses wanting to specialize as a nurse practitioner or other advanced-practice role. Students can typically complete the MSN in 2 years, with flexible scheduling options offered. The University of Washington Bothell offers an MSN with concentrations in education, population health, or administrative leadership.
Find out more about Washington Nurse Practitioner programs.
Post-Graduate Certificate Programs
For RNs who already hold an MSN, the post-grad nursing certificate is the perfect way to switch specialties without having to go through another full degree program. Many advanced nurses who don't wish to pursue a doctoral degree are able to expand their practice this way. Seattle University, for example, offers a post-graduate nursing certificate in Adult-Gerontology Acute Care.
Find out more about Washington post-graduate nursing certificate programs.
DNP & Ph.D. Programs
Doctoral degrees such as the Doctor of Nursing Practice (DNP) and Doctor of Philosophy in Nursing (Ph.D.) are the terminal degrees in nursing. Most students who wish to focus on clinical practice opt for the DNP, while those in academia and research tend to earn a Ph.D. The University of Washington offers both doctoral degrees, with a DNP that includes multiple specialization pathways as well as a traditional Ph.D. program.
Find out more about Washington DNP programs.