Nursing Programs in Columbus, OH
Have you decided to pursue an exciting and rewarding career in nursing? Or maybe you are an experienced licensed practical nurse or RN who wants to go back to school to earn a higher degree and transition into a new phase of your nursing career. Whatever your career goals, the Columbus area has a number of accredited nursing training programs to choose from, including entry-level programs for those new to nursing and advanced practice and bridge programs that help RNs pursue new career paths.
To get started in nursing or to advance your nursing career, check out our accredited program listings sections below: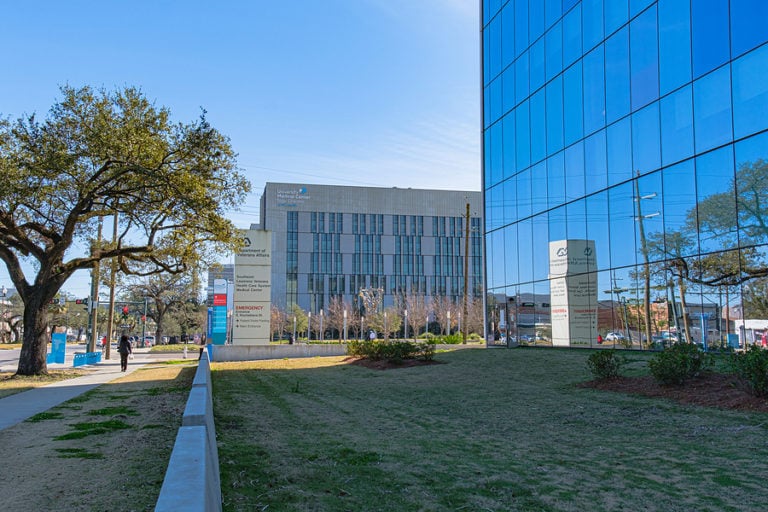 Entry-Level ADN & BSN Programs in Columbus, OH
If you are new nursing, the place to begin is an entry-level training program. These programs introduce students to nursing and prepare them for the NCLEX licensing exam. In Columbus, the options for entry-level nursing programs include LPN to RN programs, Associate's Degree in Nursing programs (ADN) and Bachelor of Science in Nursing (BSN) programs. There are some similarities in the curriculum between these programs, but each type has a different completion time and outcome.
LPN to RN Programs
Called "bridge" programs because they provide a bridge from one career to the next, LPN to RN training programs help experienced LPNs become registered nurses. With more responsibilities and higher wages than LPNs, becoming an RN is an attractive career path for many practical nurses. Columbus State Community College, for example, offers an LPN completion program that offers life experience credits toward the ADN for some of the early nursing credits.
ADN Programs
An ADN program will provide students with a foundational knowledge of nursing in various settings, including clinical practice experience. Fortis College – Westerville offers an ADN program in a hybrid format in which some courses are offered online, which may be particularly convenient for working students or those with family obligations.
Direct-Entry BSN Programs
Like LPN bridge programs and ADN programs, BSN programs prepare nurses for their first professional jobs as RNs. However, BSN programs include additional coursework and generally take about twice as long to complete. They are becoming more popular as entry points to nursing, as employers are increasingly looking to hire nurses with a bachelor's degree. Mount Carmel College of Nursing offers a traditional BSN as well as an accelerated BSN for those who already hold a bachelor's degree in a non-nursing topic.
Find out more about Ohio Accelerated BSN Programs
Columbus RN Program NCLEX-RN Pass Rates
Top Ranked Accredited Nursing Programs in Columbus
Listed below are the top nursing schools in Columbus based on our RegisteredNursing.org RN program rankings for Ohio out of 94 other accredited programs offered in the state:
Capital University - #13
Chamberlain University - Columbus - #4
Ohio State University - #16
Otterbein University - #6
RN to BSN/MSN Programs in Columbus, OH
Similar to LPN to RN bridge programs, some schools offer RN to BSN or RN to MSN programs that help RNs with an ADN earn their bachelor's or master's degree in nursing. Often completed on an accelerated pathway, RN to BSN/MSN programs provide students with credit for previous coursework and clinical experience.
RN to BSN Programs
Oftentimes, RN to BSN bridge programs are offered in an online or hybrid format, which is an attractive option for working nurses. Online programs, such as the one offered at the Ohio State University, may also offer the option of taking classes on a full- or part-time basis and can be completed in a little as one year of study.
Find out more about Ohio RN to BSN Programs
RN to MSN Programs
Perhaps less common than RN to BSN programs, some schools do offer RN to MSN programs that are designed for nurses who hold an RN license who want to earn a master's degree and move into advanced practice nursing careers. Otterbein University offers an RN to MSN program in a hybrid online/on-campus format that prepares students for careers as family nurse practitioners or psychiatric/mental health nurse practitioners.
Find out more about Ohio RN to MSN Programs
APRN & Nurse Practitioner Programs in Columbus, OH
For many nurses with several years of working experience, the next step in their careers is to pursue leadership, administration or advanced practice positions in nursing. For these nurses, pursuing an advanced practice degree will get them where they want to go in their careers. In and around Columbus, nurses can choose from traditional MSN programs, graduate certificate programs and doctoral study of nursing (Doctor of Nursing Practice or Doctor of Philosophy).
MSN Programs
Traditional MSN programs are designed for experienced nurses with a BSN degree who want to pursue leadership positions or become nurse practitioners. Many of these programs allow students to concentrate their studies along a particular career pathway. Mount Carmel College of Nursing, for example, offers MSN programs in Adult/Gerontology Acute Care Nurse Practitioner, Family Nurse Practitioner, Nursing Administration, and Nursing Education.
Find out more about Ohio Nurse Practitioner Programs.
Post-Master's Certificate Programs
Post-master's certificate courses are available for nurses with their MSN who want to learn a new segment of advanced practice nursing. For example, Capital University offers a post-master's nurse educator certificate program that can be completed in 16 months of study.
Find out more about Ohio Post-Master's Certificate Programs.
DNP & Ph.D. Programs
Another option for nurses who want to pursue leadership positions in nursing is to earn a doctorate degree. The options for doctoral study in nursing include DNP programs that prepare nurses for advanced practice and leadership positions and Ph.D. programs that prepare students for careers in nursing research. Ohio State University also offers a variety of BSN to DNP programs in which students earn their MSN and DNP degrees concurrently.
Find out more about Ohio DNP Programs.