Nursing Programs in Fresno, CA
The small inland city of Fresno has a big demand for registered nurses that is likely to increase by as much as 35% over the next 12 years according to a recent study by UCSF Healthforce Center. Located in central California's San Joaquin Valley, the region is similar to many other communities across the nation that is wanting for lack of qualified nurses. Many colleges and universities in the Fresno region have recognized this nursing shortage problem. As a result, they've started offering nursing programs in hybrid, online and on-ground formats as well as programs with year-round admissions.
To get started in nursing or to advance your nursing career, check out our accredited program listings sections below: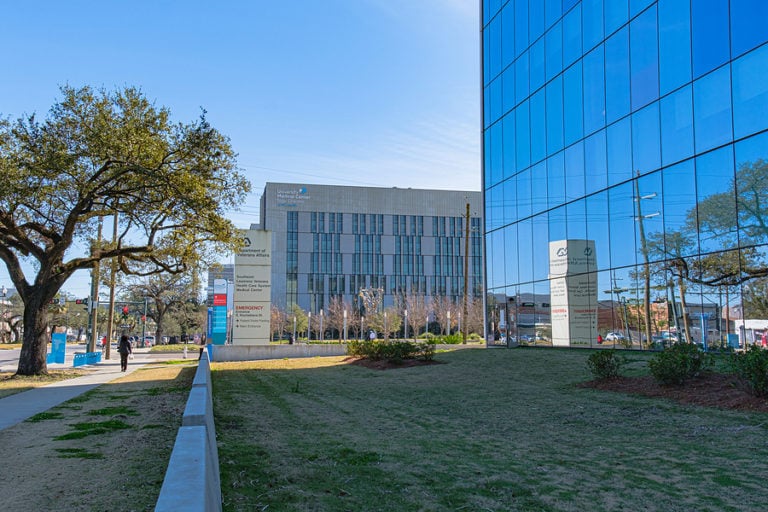 Entry-Level ADN & BSN Programs in Fresno, CA
In the Fresno, California region, there are several educational options for those who want to enter the nursing profession with a four- or two-year degree. Created for fast progression, many entry-level nursing programs, including the LVN to RN, Associate's Degree in Nursing (ADN) and Bachelor's of Science in Nursing (BSN) are offered in flexible formats for working individuals.
LVN to RN Programs
In many physicians' offices, the first person patient interacts with is the Licensed Vocational Nurse. Such professionals play a big role in putting patients at ease and gathering basic health information. Fresno-area LVNs who want to become Registered Nurses in less time can enroll in programs such as Madera Community College Center's LVN to RN, which can be completed in just one year after prerequisite courses are completed.
ADN Programs
Across California and the nation, most RNs enter the workforce with an associate's degree in nursing. Fresno City College, which offers the largest community college Associate's Degree Nursing program in the state, is known for its quality education and practical training. Graduates are prepared to sit for the NCLEX licensing exam and treat patients in real-world healthcare settings. Because nursing jobs are sought after, graduates are likely to find suitable employment soon after successful program completion.
Direct-Entry BSN Programs
Registered nurses who begin their careers on day one with a Bachelor's of Science in Nursing can have a greater choice in where they work, negotiate higher salaries, and select flexible work schedules. Accredited by CCNE, the competitive-entry BSN program at California State University - Fresno, which does not offer a waiting list, provides students with nursing theory and fundamentals so they are ready to provide patient care in a range of healthcare settings. The program offers admission preference to qualified military veterans.
Find out more about California Accelerated BSN Programs.
School
Contact Information

California State University, Fresno

5241 N Maple Ave

Fresno

,

CA

93740

(559) 278-4240

Fresno City College

1101 E University Ave

Fresno

,

CA

93741

(559) 442-4600

Gurnick Academy of Medical Arts

7335 North Palm Bluffs Avenue

Fresno

,

CA

93711

(559) 222-1903

Pacific College

University of Massachusetts Global
RN to BSN Programs in Fresno, CA
Geared toward working professionals, flexible and accelerated RN to BSN/MSN programs in Fresno, CA are made for nurses who are committed to climbing the ranks. They are generally offered partially or wholly online, can be completed in as few as 18 mos., and can save students money over time.
RN to BSN Programs
RN to BSN pathways can save students considerable time and money when compared to students who go back to school at a later, non-sequential date. The RN to BSN bridge program at Fresno Pacific University offers small cohort sizes and a one night a week format so students can expand upon their nursing knowledge in a short, intensive format. The curriculum of the Christian university focuses on clinical decision-making, community and public health, and nursing leadership.
Find out more about California RN to BSN Programs.
School
Contact Information

College of the Redwoods

7351 Tompkins Hill Rd

Eureka

,

CA

(707) 476-4100

Fresno Pacific University

1717 South Chestnut Avenue

Fresno

,

CA

93702

(559) 573-7832
APRN & Nurse Practitioner Programs in Fresno, CA
Advanced Practice Nurses such as Nurse Practitioners are stepping up to do more such as designing patient treatment plans, administering medication and advocating for quality patient care. Nurses who earn a Master's of Science in Nursing or doctorate degree become leaders and trusted healthcare providers in communities all around Fresno, CA. Area colleges are simplifying the advanced nursing degree enrollment process to encourage more RNs to return to school.
MSN Programs
Master's of Science in Nursing programs train nurses on how they can be more effective in their roles. By educating nurses on becoming patients' primary health care provider, Advanced Practice Nurses are doing more, from developing treatment plans to administering medication. California State University - Fresno, offers graduate nursing programs that prepare nurses to become Primary Care Family Nurse Practitioners. Graduates become proficient inpatient diagnoses and management of patients' illnesses in current healthcare systems.
Find out more about California Nurse Practitioner Programs.
DNP Programs
Advanced Practice Nurses such as those with a Doctor of Nursing Practice (DNP) can serve as patients' primary health care providers preparing and executing treatment plans. National University's Fresno Campus offers a Doctor of Nurse Anesthesia Practice (DNAP) that prepares students to become Certified Registered Nurse Anesthetist (CRNA). The three-year program includes a 15-month didactic residency, high-fidelity instructional simulations, online courses, and traditional in-class courses.
Find out more about California DNP Programs.
School
Contact Information

Fresno State University

2345 E. San Ramon

Fresno

,

CA

93740

(559) 278-2041

National University

DNP Programs

20 River Park Pl W

Fresno

,

CA

93720

(559) 708-4484