Best Nursing Schools in Nebraska
Selecting the best nursing school in Nebraska can be difficult. To make the process easier first look for a school that supports students towards licensure and beyond. A great way to measure this is through NCLEX-RN "pass rates." We have ranked the top 5 nursing schools in Nebraska by analyzing current and historical NCLEX-RN "pass rates", meaning the percentage of graduates who pass the exam, out of the 17 RN programs in the state. Programs reviewed include schools that offer an Associate in Nursing (ADN/ASN), BSN, or Direct-Entry MSN Degree.
For more information on our top nursing school rankings, see our Methodology Page (https://www.registerednursing.org/rn-ranking-methodology/).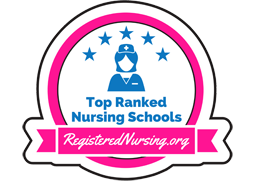 17

5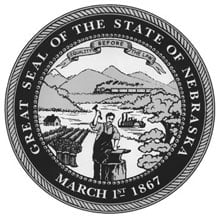 The state of Nebraska is providing more patient care with better patient outcomes by empowering up-and-coming students to pursue a degree in the field of registered nursing. With so many different types of nursing jobs, it's no wonder that earning a nursing degree in the state has become such a popular choice. The Bureau of Labor Statistics has reported the mean annual salary of a registered nurse in Nebraska at $58,970, making it a truly positive career goal.
For RN bridge programs visit:
ADN Programs in Nebraska
Those wanting a short educational experience might find themselves drawn to an Associate's Degree in Nursing (ADN). This program is a quick 2 years in length, making it ideal for those who want to start working as an RN without delay. ADN programs are commonly offered at smaller schools, such as junior and/or technical colleges, so it's easy to find a program no matter where you are located in the state.
Nebraska is home to roughly 7 schools that offer accredited ADN programs.
What to Look For in an ADN Program in Nebraska
Finding a good ADN program can be daunting. To ensure that you are making a wise decision, it's recommended to do a little research on ADN programs in your area. Be sure to look for things like:
Accreditation
Industry associations dedicated to nursing education lend accreditation to worthy nursing programs. When comparing ADN programs, look for accreditation from organizations such as the Commission for Education in Nursing (ACEN) and/or the American Association of Colleges of Nursing's Commission on Collegiate Nursing Education (CCNE). It's also important that your school and program of choice has local approval from the Nebraska State Board of Nursing.
Licensing
The process to receive your RN license doesn't end with your ADN degree. Once you finish your program, you'll need to take and pass the National Council Licensure Examination (NCLEX) for registered nursing. To ensure that your ADN program will fully prepare you for this test, you should spend some time reviewing the school's curriculum, faculty, and NCLEX pass rates. In 2015, the American Association of Colleges of Nursing published a report stating that 1,250 people in Nebraska took the NCLEX-RN exam for the first time and that 86.8% of those who took the test received a license.
Program Outcomes
Pay close attention to program outcomes, as they can be a good indicator of a quality program. Many schools will provide statistics from past program graduates on the following:
Graduation rates
NCLEX-RN pass rates
Graduate satisfaction
Employment rates
Southeast Community College in Lincoln, NE, is one example of a school in the state that offers an approved and accredited ADN program.
ADN Program Admission Requirements in Nebraska
Making sure you understand and meet the criteria for your program's admission is extremely important. Requirements tend to vary, but in general, you can expect the following:
Cumulative GPA of 2.75 in science prerequisites and a minimum GPA of 2.5 in general education
Submit all official transcripts
Personal statement and 2 personal references
Completion of the ATI Test of Academic Skills (TEAS) exam
Tuition and Costs of ADN Programs in Nebraska
ADN programs tend to be affordable due to their short length and availability at community colleges. It's important to remember that aside from tuition, you'll also need to cover mandatory fees such as books, uniforms, test fees, and more. These additional fees can fluctuate depending on what school you choose, so it's a good idea to break down the costs and fees of each program you consider.
For example, the estimated total cost of the ADN program at Nebraska's Central Community College is around $13,000 for in-state students.
Advantages of ADN Programs
ADN programs are perfect for those who don't want to spend a lot of time finishing their schooling before they are able to enter the nursing workforce. The 2-year ADN program is quick and efficient and even tends to be more affordable compared to longer nursing programs. Because they are so widely available, they are also accessible in more areas of the state than other programs as well, making it ideal for those in less urban settings.
LPN to RN Programs in Nebraska
For Licensed Practical Nurses (LPNs) in Nebraska looking to break into registered nursing, there are specialized LPN to RN program pathways. These programs are often quicker and less expensive than traditional RN programs because they allow LPNs to come into the program with some credits from their prior education and experience.
LPN to ADN/BSN Programs
LPNs have two options for completing an RN degree: the LPN to ADN pathway is shorter and culminates in an associate's degree in nursing, while the LPN to BSN program results in more versatile bachelor's degree in nursing. Western Nebraska Community College offers a competitive LPN to ADN program route, where LPNs who have completed their general education prerequisites are allowed to enter into the second year of this 2-year ADN pathway. For nurses who want to advance a bit further, Fremont's Midland University offers an LPN to BSN program in which applicants meet with a program advisor to plan their program of study.
BSN Programs in Nebraska
For those wanting a more advanced nursing education and to have a little more time to spend attaining it, a Bachelor's of Science in Nursing (BSN) is an excellent choice. This is a traditional 4-year nursing program widely available at larger universities throughout the state. In addition to the traditional option, some schools offer accelerated programs and RN to BSN programs, making it a very versatile nursing degree.
Approximately 10 schools in the Nebraska area offer appropriately accredited BSN programs for your consideration.
What To Look For in a BSN Program in Nebraska
There's so much to consider when comparing schools with BSN programs. You'll need to factor in things like location, cost, accreditation, program outcomes, and much more. You may want to consider looking for a school with an accelerated BSN program if you already hold a bachelor's degree or higher in another subject. Additionally, if you are already an RN looking to advance with a BSN, you'll want to find an RN to BSN program.
Clarkson College in Omaha is an excellent example of a school in the state that offers a fully accredited BSN program.
BSN Program Length in Nebraska
Those going for a traditional, pre-licensure BSN can expect it to take 4 years from start to finish. Students in this type of BSN will take a mix of general education and specific nursing courses. Accelerated BSN programs can take roughly 15 months to complete, but remember that this program is meant for those who hold a bachelor's degree in another subject. For working RNs, the RN to BSN program generally lasts 1-2 years, depending on the prior coursework taken.
BSN Program Admission Requirements in Nebraska
Admission requirements can differ from school to school and for each different type of BSN program. Here are a few examples of common requirements:
Official high school transcript or GED, as well as any prior college transcripts
Official standardized test scores (SAT or ACT)
Personal essay
Tuition and Costs of BSN Programs in Nebraska
BSN program costs have a lot of moving parts and can be challenging to understand. In general, you will need to cover the cost of tuition as well as any mandatory college fees, as well as indirect expenses. These include things like a textbook, lab fees, and other miscellaneous costs.
As an example of cost, the tuition for the BSN program at the University of Nebraska Medical Center is estimated at around $259 per credit hour for Nebraska residents and $815 per credit hour for out-of-state residents.
Advantages of BSN Programs
BSN degrees are ideal for those who have their hearts set on attending a 4-year university and who want the option of advancing both in title and salary in their nursing careers. Many nursing positions, and especially management positions, require at least a BSN. They are also versatile degrees, as modified versions for current RNs and those switching to nursing as a second career are also available.
MSN Programs in Nebraska
For those wanting to elevate their nursing careers to a heightened level, a Master's of Science in Nursing degree (MSN) is an appropriate option. This advanced program is for current RNs who are interested in pursuing careers such as Nurse Practitioner, Clinical Nurse Specialist, and other specialties. Nurses who hold an MSN stand to make much higher annual salaries as well.
A handful of schools in the state offer accredited MSN programs for registered nurses wanting to advance their careers.
MSN Program Length in Nebraska
You can expect a typical MSN program to last approximately 2-3 years. This fluctuates slightly due to the school and program chosen, as well as the coursework was taken. Many schools offer flexible schedules to accommodate busy working nurses. Additionally, some MSN program specialties require more coursework than others.
MSN Admission Requirements in Nebraska
As many MSN programs have limited enrollment and can be competitive, you'll want to ensure you meet the criteria before applying. Here is a sample of some of the requirements that MSN programs in Nebraska have listed:
GPA of 3.0 or above
Graduation from an accredited nursing program
Current unencumbered licensure as a registered nurse in the state
Written statement
Tuition and Costs of MSN Programs in Nebraska
While some MSN programs can be costly, there are often numerous financial aid options as well as scholarships available. Remember that you'll need to factor in tuition and extra mandatory fees like textbooks and uniforms. Planning ahead is the key to staying on top of your program's expenses. To provide an example of cost, the tuition for the MSN program at Nebraska Methodist College in Omaha is approximately $719 per credit hour.
For NP programs visit:
Getting a Nebraska Nursing License
Nebraska Board of Nursing regulations for licensure in nursing by examination or by endorsement must meet this criteria:
By examination the candidate must complete the appropriate application, pay the subsequent fees and attach the following information for consideration:
Be of good moral character
Graduated from a state approved nursing program
Proof of citizenship or immigration status
Passing score on the NCLEX-RN exam
By endorsement the candidate must complete the corresponding application, submit the appropriate fees, as well as attach this supporting documentation:
Be of good moral character
Proof of degree from the nursing program
Proof of citizenship/age
Proof of current/active license
Passing score on the NCLEX or State Board Test Pool Exam (STBPE)
Learn about NE RN license information at the Nebraska Department of Health and Human Services.
Accelerated Nursing Programs in Nebraska
Full-time, on-campus studies with clinical hours in the mix can make for an intense 12 to 18-month adventure, but when you graduate you will have completed an accelerated BSN degree at one of the several college programs offered within Nebraska. Intensifying your studies now can make your career aspirations come true at a faster rate. Accelerated courses have requirements that must be completed before entrance into the degree program, checking each college for these requirements, as each program varies. Costs for taking these programs are not set across the board and do vary depending on a few different factors.
Are we missing your school's program or need to update information listed? Please contact us so we can make the necessary changes.
Recent Articles
Cities in Nebraska