Best Nursing Schools in Maine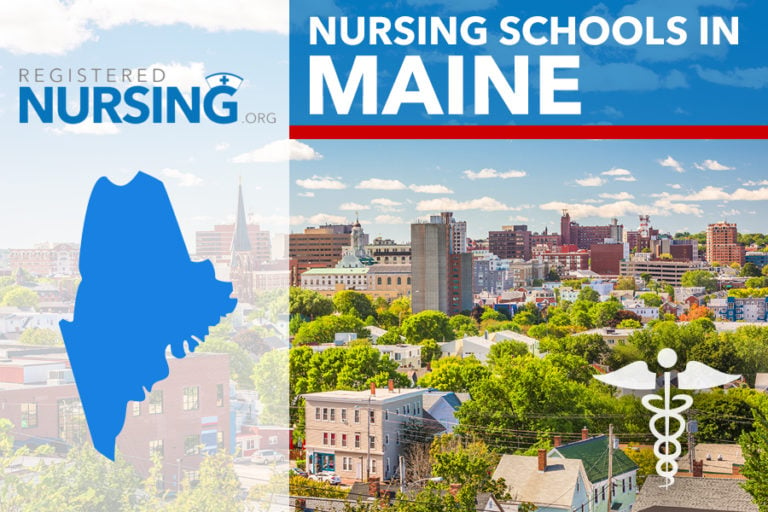 The state of Maine is working toward nursing that focuses on patient-oriented care that requires a more specific skill set. Maine is looking to their nurses to provide those skillsets by furthering their educations. There is a direct relationship between what nurses are seeking i.e. career advancement, higher salaries, and more readily available job opportunities, with the growing trend of higher education in nursing. Bachelor of Science in Nursing or greater degrees have been shown to have an approximate $20,000 per annum higher pay scale than that of nurses that graduate from a diploma/certificate program. The possibilities are endless with a higher degree of learning.
For RN bridge programs visit:
Best RN Programs in Maine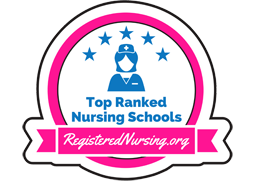 Selecting the best nursing school in Maine can be difficult. To make the process easier first look for a school that supports students towards licensure and beyond. A great way to measure this is through NCLEX-RN "pass rates." We have ranked the top 5 nursing schools in Maine by analyzing current and historical NCLEX-RN "pass rates", meaning the percentage of graduates who pass the exam, out of the 12 RN programs in the state. Programs reviewed include schools that offer an Associate in Nursing (ADN/ASN), BSN, or Direct-Entry MSN Degree.
For more information on our top nursing school rankings, see our Methodology Page (https://www.registerednursing.org/rn-ranking-methodology/).
92 Western Ave
,
Fairfield
,
ME
04937
Score: 95.75
Kennebec Valley Community College in Fairfield, Maine is located north of state capital Augusta. Graduates of KVCC's nursing programs, including its ADN and LPN to RN offerings, provide evidence-based and patient-centered care modeled after the faculty they learn from and enriched by their own life and clinical experiences.
Program Details
Programs: Associate in Nursing, LPN to RN
Phone:

(207) 453-5000
11 Hills Beach Rd
,
Biddeford
,
ME
04005
Score: 94.97
The University of New England, located in Biddeford, offers two distinct baccalaureate nursing pathways: the traditional BSN and the accelerated BSN. These ACEN-accredited programs train nurses as leaders, promoting the highest level of wellness for their patients.
Program Details
Programs: BSN
Phone:

(207) 283-0171
278 Whites Bridge Road
,
Standish
,
ME
04084
Score: 94.34
Located in Standish, Saint Joseph's College of Maine is a faith-based school that offers multiple nursing programs, including an outstanding BSN program. With a foundation in liberal arts, students complete coursework in sciences and nursing to give them a well-rounded understanding of patient care.
Program Details
Programs: BSN
Phone:

(207) 892-6766
354 Hogan Rd
,
Bangor
,
ME
04401
Score: 93.25
Eastern Maine Community College in Bangor, Maine is nestled in the hub of the thriving city and offers an outstanding associate's degree in nursing program. Nursing graduates from EMCC are efficient clinical thinkers and capable coordinators of patient care outcomes.
Program Details
Programs: Associate in Nursing
Phone:

(207) 974-4600
5713 Chadbourne Hall
,
Orono
,
ME
04469
Score: 92.88
Students at the University of Maine at Orono pursue BSN and MSN degrees through the College of Nursing. Graduates are effective stewards of the entire patient and effective at balancing the use of human, financial, material and regulatory resources for patient care.
Program Details
Programs: BSN
Phone:

(207) 581-1865
ADN Programs in Maine
Maine is in need of nurses to fortify their workforce and care for an aging population of baby boomers. With this consideration, many students are applying for Maine's more than five Associate's Degree in Nursing (ADN) programs offered at junior colleges and community colleges throughout the state. Students who graduate from the program are eligible to apply and sit the NCLEX-RN examination that qualifies them for licensure.
Colleges with ADN offerings are geographically accessible so that every pre-licensure nurse has the opportunity to fulfill his or her career goals.
What to Look For in an ADN Program in Maine
When students start choosing between ADN programs, it can be a series of tough choices to make! We are here to help you decide what's important to you and what you can live without. Check below for some of the most important things to look for when comparing schools.
Accreditation
ADN accreditation is an important part of the system for both colleges and nursing programs. In Maine, the New England Association of Schools and Colleges is the regulating accreditation agency – ensuring that colleges throughout the state have processes, faculty, and facilities that are of suitable quality, with an eye toward improvement and accountability measures. Each nursing program within the colleges and universities in the state and beyond voluntarily submits to review and accreditation from either the Commission for Education in Nursing (ACEN) or the Commission on Collegiate Nursing Education (CCNE). Interested students can double-check any of the association's official websites for an up to date listing of which schools are in full compliance with the accreditation criteria.
Licensing
One of the jobs of the state Board of Nursing is to offer support and guidance, as well as regulatory actions that help shape nursing schools and nurses. To this end, ADN programs are reviewed periodically in order to ensure that they meet the stringent criteria to produce candidates that may be licensed. At this time, over 90% of candidates who sit the NCLEX-RN pass it on their first attempt. This is higher than the national average.
Program Outcomes
An ADN program's reputation is an important consideration for students. Some indications that you've found a great program are reflected in the school's 'Program Outcome' data that is published on an ongoing basis.
Number of diplomas awarded each year
Student attraction and retention
Job achievement data for new graduates
NCLEX metrics
Student review information
Central Maine Community College in Auburn and Damariscotta is well regarded for the quality of pre-licensure nursing graduates that come from its ADN program. Graduates are accountable and positive role models for each other, their community and their patients.
ADN Program Admission Requirements in Maine
Unique to the location, population, labor demand, faculty and facility, each ADN program has admission requirements that change from year to year. There are some similarities between institutions, so read on in order to prepare yourself for what you might encounter:
Satisfy college-specific and program-specific applications
Provide an official transcript with a GPA of 2.5 or higher
Students must provide evidence of proficient scores on their first attempt of TEAS testing
Provide official transcripts directly to the Admissions Office
 Provide application fees to the Admissions department at their school to be considered 'in good standing'
Provide a resume that outlines work and volunteer experience to date
Tuition and Costs of ADN Programs in Maine
Even at the community college level, tuition is often considered separately from other costs of education, like room and board, materials, fees, and equipment. Students who are looking to minimize costs can always choose a school that is close to home in order to live off-campus and not have to worry about a meal plan or other living expenses.
In-state residents who attend the Eastern Maine Community College have tuition that is about $96 per credit hour, plus applicable fees and housing. Students whose permanent residence is out of state to have tuition of about $192 per credit hour.
Advantages of ADN Programs
Pricing is a major factor in making ADN programs continually popular. Not only is the tuition much lower than in BSN programs, but students are finished in half the time of a traditional-style 4-year BSN. With campuses located close to home, students often have flexible living arrangements and don't have to pay 'student premiums' on items that are convenient but not value priced.
LPN to RN Programs in Maine
For those who are already Licensed Practical Nurses (LPNs), transition programs are available to enter into registered nursing. These LPN to RN pathways build upon the education that LPNs have already received, making them shorter than traditional RN programs. Students can typically choose between an LPN to ADN or LPN to BSN.
LPN to ADN/BSN Programs
To enter into basic RN practice, LPN to ADN programs are the quickest route available, usually taking just a few semesters to complete. Students graduate with an associate's degree and are eligible to take the NCLEX-RN exam. In Maine, Kennebec Valley Community College offers an LPN to ADN program that aims to train students as compassionate registered nurses. While there are currently no in-person LPN to BSN programs in the state, national online programs are available.
LPN to RN program requirements typically include:
Minimum overall GPA (usually 2.5-3.0 or higher)
Currently licensed as an LPN
Must have graduated from a board-approved LPN program
Up-to-date immunizations required
BSN Programs in Maine
Interested in a baccalaureate degree? Maine's Bachelor of Science in Nursing (BSN) offerings are usually four years long and have almost double the credit hours that community college ADN programs do. Students who graduate from a BSN program have made a significant committee member both in cost and in time, however, the mobility and flexibility of a degree are often worth it. BSN candidates must write the NCLEX-RN exam just as their ADN counterparts do.
Maine's universities, both public and private, offer BSN programs to students. There are more than five such offerings throughout the state.
What to Look For in a BSN Program in Maine
BSN programs require careful evaluation before students make a commitment – a mistake could be quite costly! The best programs are ones that have a diverse and active faculty that takes time to make connections with their students at every level. Clinical experiences amongst a variety of patient populations are also important, as is the quality of life on campus.
The University of New England is located in Biddeford and offers a BSN degree for qualified students. The faculty strives to prepare students to become competent and ethical nurses, who have compassion in their evidence-based approach to patient care. Many graduates go on to leadership roles.
BSN Program Length in Maine
Consisting of about 120 credit hours, the BSN program pace is about 4 years long. Without any break, however, students can be completed in as little as 2.5 years, though the number of credit hours doesn't change.
BSN Program Admission Requirements in Maine
The following is a sample of common admission criteria – while each school has individual requirements, there are some similarities as you will see:
Submit an online application prior to the deadline
Apply with competitive GPA and ACT scores through online application systems
Submit official transcript
Background and drug screening must be 'negative'
Tuition and Costs of BSN Programs in Maine
The cost of tuition has risen substantially in recent years; however, students have a lot of help to figure out how best to deal with their financial commitment. Every school has a clearly itemized list of expenses that students are expected to incur and that may or may not be covered under the heading of 'tuition'. Costs may include room and board, books, equipment, insurance, and university fees.
The University of Maine at Orono has a yearly tuition cost of just under $12,000 for in-state and Canadian residents. This does not include mandatory fees, supplies, or room and board.
Advantages of BSN Programs
The BSN program is a good idea for nursing students. With a BSN, students are well-positioned to move into leadership roles in the workforce or go back to school to pursue their MSN – a specialty track with much higher pay. University programs are often affiliated with city hospital networks as well, which can help students make valuable professional connections for their future careers.
MSN Programs in Maine
A nurse educator, a nurse researcher, or a pediatric nurse practitioner are some of the specialty roles that are available for nurses who choose to pursue graduate work and earn their Masters of Science in Nursing (MSN) degree.
Maine has five or so universities that offer the MSN program stream in various specialties. Students are encouraged to look carefully through the course descriptions in order to select the right school for their needs.
MSN Program Length in Maine
MSN programs are often about 40 credit hours in length, which takes 1.5 – 2.5 years to complete at a full-time pace. While that doesn't seem like very much class time, it's important to realize that there is an extensive clinical rotation to complete, as well as reflective and other didactic components.
MSN Admission Requirements in Maine
Depending on the faculty's experience, facilities and candidates, MSN programs can offer a number of specialty tracks. Additionally, nurses can choose on-campus or online offerings to flexibly match their professional and personal commitments. Admissions criteria vary from school to school, but nurses should be prepared to meet or exceed the following expectations in order to be admitted to graduate studies:
A BSN from an accredited undergraduate program in the US
Competitive GRE scores (145+ on verbal; 287+ combined)
GPA of 2.75+
Provide evidence of immunization
RN license in good standing for the state
Three professional letters of reference; one from a recent employer
Personal application letter discussing goals and potential contributions as well as experiences and abilities to share with students
Tuition and Costs of MSN Programs in Maine
The University of Maine at Orono offers some of the lowest per credit hour tuition costs for graduate students in the country. At under $10,000 for in-state tuition, students can receive the training that will take them to the next professional level of expertise, for a very economical price. Fees, accommodations, food, books, and materials are extra for students.
For NP programs visit:
Getting a Maine Nursing License
Maine Board of Nursing regulations for licensure by examination or endorsement include:
*Certain fields on each application require verification, signatures, or notarizations from the indicated governing bodies*
Candidates must complete all fields of the application, and include the following information:
Official transcripts (if out-of-state program attended) - sent directly to the state board via the nursing school
Recent 2" x 2" passport picture - signed and dated
Candidates looking for licensure through endorsement should include the following information with their completed application:
NCLEX Exam passed
Transcripts sent by nursing program attended
Verification of Licensure from state obtained (if applicable) and sent directly to the state board
Learn more about ME RN license information at the Maine State Board of Nursing.
Accelerated Nursing Programs in Maine
Nurses in Maine looking to fast track or upgrade their degrees have options available to them within the state. An accelerated BSN degree can be earned in 15 short months, while a BA to MSN can be done in 36 months, both programs are offered as full-time study and have clinical hours required. When looking into either option you must also take into account any prerequisite course that must be completed before entry into the program. Tuition depending on the program, especially if it is considered a graduate program, can vary and will be increased by any courses taken beforehand.
Continued List of All RN Programs in Maine
Here is a continued list of all RN Programs a continued list of all RN Programs a continued list of all RN Programs a continued list of all RN Programs a continued list of all RN Programs a continued list of all RN Programs.
Are we missing your school's program or need to update information listed? Please contact us so we can make the necessary changes.