Nursing Programs in San Jose, CA
Demand for skilled nurses across the country is very high and expected to grow at a faster rate than other occupations over the next several years, according to the U.S. Bureau of Labor Statistics. The San Jose area is an excellent location to embark upon this exciting career path. In fact, the San Jose/Sunnyvale/Santa Clara area is among the top 10 metropolitan areas in the country with the highest salaries for registered nurses, with an average annual salary of $140,740 – which is significantly higher than the national average salary. If you are interested in becoming a registered nurse, there are a number of entry-level programs in the San Jose area to choose from, as well as programs designed for working nurses who want to earn a higher degree.
To get started in nursing or to advance your nursing career, check out our accredited program listings sections below: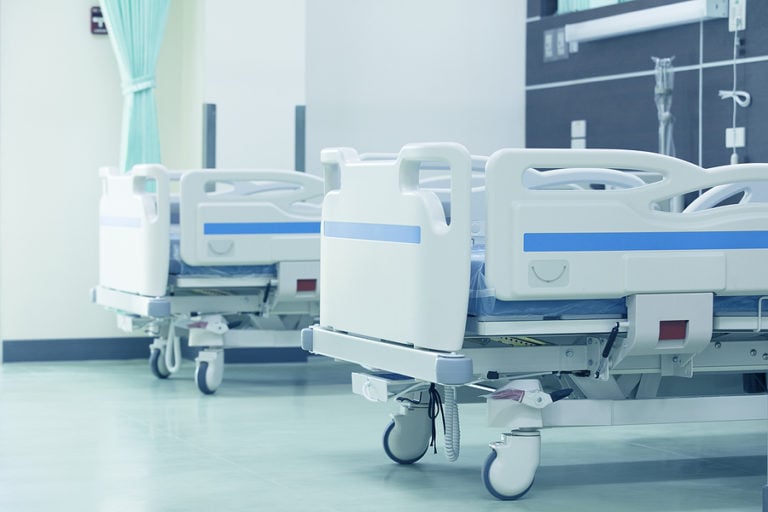 Entry-Level ADN & BSN Programs in San Jose, CA
For individuals who are new to the nursing profession, or for licensed practical nurses who wish to become registered nurses, the first step in becoming an RN is an entry-level training program. In the San Jose area, the options for these programs include Associate Degree in Nursing (ADN) programs, Bachelor of Science in Nursing (BSN) programs and LVN to RN programs that help practical nurses become RNs.
LVN to RN Programs
Many practical/vocational nurses decide to pursue licensing as RNs in order to earn a higher salary and take on additional patient care responsibilities. LVN to RN programs are specifically designed with these vocational nurses in mind and build on their previous coursework and professional experience. The College of San Mateo offers an LVN to RN program option in which vocational nurses with a valid license may enter their associate's degree program in the second year and will be prepared to take the NCLEX licensing exam upon graduation.
ADN Programs
ADN programs are generally two-year programs that prepare students to take the NCLEX licensing exam and for their first jobs as registered nurses. This is considered the most basic registered nursing degree type. Chabot College offers an ADN program that is completed in four consecutive semesters excluding summers.
Direct-Entry BSN Programs
BSN programs are another option for entry-level nursing programs. BSN programs also prepare students for the NCLEX licensing exam, but also provide additional coursework in liberal arts as well as more advanced nursing courses. Cal State East Bay offers a BSN program that can be completed in two and a half years and offers lecture courses in-person or in a hybrid online/in-person format.
Find out more about California Accelerated BSN Programs
San Jose RN Program NCLEX-RN Pass Rates
Top Ranked Accredited Nursing Programs in San Jose
Listed below are the top nursing schools in San Jose based on our RegisteredNursing.org RN program rankings for California out of 131 other accredited programs offered in the state:
RN to BSN Programs in San Jose, CA
Registered nurses with their bachelor's degree or higher earn higher salaries than their counterparts who have their associate's degrees, so many ADN-educated nurses decide to return to school to pursue a higher degree. RN to BSN "bridge" programs provide a pathway for these nurses to earn their bachelor's degree.
RN to BSN Programs
In the San Jose area, Unitek College offers an RN to BSN program that helps nurses with their ADN earn their BSN in 12 months of online study. There are additional schools outside of the San Jose area that offer online RN to BSN programs available to students in San Jose. Many students appreciate the flexibility of these online programs, as they often allow them to continue working while they pursue the bridge program.
Find out more about California RN to BSN Programs
APRN & Nurse Practitioner Programs in San Jose, CA
If you are an RN who wants to become a nurse practitioner, secure a leadership position or pursue a career as a nurse educator or clinical nurse leader, an advanced practice nursing degree may be the next step. San Jose State University offers a traditional Master of Science in Nursing degree (MSN) as well as a Doctor of Nursing Practice (DNP) program.
MSN Programs
MSN programs prepare nurses who have earned their bachelor's degrees for advanced practice nursing careers. Most MSN programs allow students to concentrate their studies along a particular career track, and prepare them for the applicable certification exam. San Jose State University, for example, offers an MSN program that prepares students for careers as nurse practitioners or nurse educators.
Find out more about California Nurse Practitioner Programs
DNP Programs
Nurses may also choose to pursue a doctorate degree in nursing, which is the highest level of education available to nurses. DNP programs, such as the one offered at San Jose State University, prepare nurses to shape the future of nursing, improve patient outcomes and secure top leadership positions following graduation.
Find out more about California DNP Programs