Gastroenterology Nurse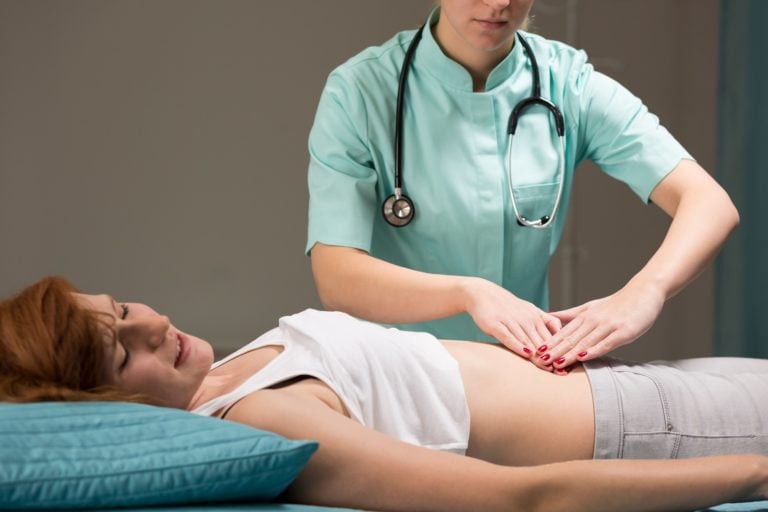 What Is a GI Nurse?
A gastroenterology (gastrointestinal, or GI) nurse is an RN who specializes in illnesses and disorders related to the entire GI tract. GI nurses also assist physicians with procedures, education, and treatments. Some of the disorders they are familiar with are:
Constipation
Acid reflux
Crohn's disease
Celiac Disease
Food allergies
Irritable Bowel Syndrome
Cancers of the GI tract including:

Small intestine
Large intestine
Rectum
Gallbladder
Stomach
Esophagus
Liver
Pancreas
Becoming a GI Nurse
RNs considering GI nursing should have an interest in performing and assisting with procedures, pre-and post-operative care, and patient education and counseling. Task-oriented nurses with good customer service skills do well in the role. After graduating with a nursing degree and becoming licensed, many GI nurses get their start as ICU or ER nurses, and experience with conscious sedation is a big plus.
What Are the Educational Requirements for a GI Nurse?
Those interested in the field of gastroenterology nursing should first pursue a nursing degree through a two- or four-year university. Obtaining an associate's degree (ADN) or bachelor's degree (BSN) in nursing is required. It's important to note that many hospitals are moving towards requiring BSN-educated nurses for some specialty roles.
After completion of an accredited nursing program, successful completion of the NCLEX-RN is required for licensure.
Any Certifications or Credentials Needed?
While formal certification is not required for many positions as a GI nurse, it is recommended. Obtaining certification in the GI specialty demonstrates a commitment to the field and holds the RN at a higher standard of care.
The American Board of Certification for Gastroenterology Nurses (ABCGN) offers certification and is the only Certified Gastroenterology Registered Nurse (CGRN) certification program accredited by the American Board of Nursing Specialties (ABNS). Eligibility requirements for certification are as follows:
Must have employment in a clinical, supervisory, administrative, teaching/educational/research role for a minimum of two years, full time (4,000 hours part-time equivalent) within the last five years in the specialty of gastroenterology
Work as an RN for a minimum of two years prior to sitting for the exam
Submit contact information for two practitioners who can verify work experience and qualifications
Demonstrate they hold a current, unrestricted RN license
The certificate is good for five years. Recertification is either completed via exam or completion of continuing education units.
How Hard Is the CGRN Exam, and How Frequent Is Recertification?
In 2019, 506 candidates took the CGRN, and 351 (69.4%) passed the exam, earning their CGRN certification. Once achieving the certification, you must recertify every five years. Candidates may recertify their credentials by retaking the CGRN certification exam or by submitting an application with contact hours that you earn through an educational seminar or workshop.
Where Do GI Nurses Work?
Gastroenterology nurses can work in a variety of settings where GI testing and procedures are performed, but most often work in:
Hospitals
Private practice/clinics
Long-term care facilities
Surgery centers
What Does a GI Nurse Do?
Gastroenterology nurses assist in procedures such as colonoscopies/endoscopies and conscious sedation. They also educate patients on medications and diet and perform assessments on patients receiving treatment.
What Are the Roles of a GI Nurse?
The role of a GI nurse is multi-faceted. Utilizing the nursing process of assessing, diagnosing, planning interventions, implementing treatment, and evaluating the patient's response, the GI nurse:
Assists with endoscopy/ colonoscopy
Performs pre- and post-procedure patient education
Educates patients in diet changes needed to maintain a healthy GI tract
Works collaboratively with physicians, nutritionists, and other ancillary staff to ensure the patient's needs are met
Medication management/education
Maintain a clean and safe environment during GI procedures
Administers, maintains, and monitors conscious sedation
Ensures patient pain is controlled
Ensures patients are clinically stable before discharge
How Will Becoming a Certified Gastroenterology Registered Nurse (CGRN) Help My Nursing Career?
Earning your CGRN allows you an opportunity to become a nurse expert within the gastroenterology field. It also helps you improve patient care, expand your role in providing patient services, and potentially accelerate your career growth within your chosen specialty.
GI Nurse Salary & Employment
As medicine is evolving and growing, more patients are undergoing outpatient diagnostic procedures. GI nurses have many employment opportunities in varied clinical settings, from procedure nurses to supervisory or research roles. According to payscale.com, the annual salary for certified GI nurses range from $79,284 to $100,000 based on the role (nurse manager, staff RN, clinical director).
Helpful Organizations, Societies, and Agencies